Frank Clay's Tavern/Eleanora Lafayette-Clay's Beauty Shop
Introduction
This historic site was called the Clay's Beauty Shop which was owned by Frank Clay and his wife Eleanora Lafayette. Frank had the only tavern for Blacks. He purchased this building by the Knights and Daughters of Tabor at 226 South Mauvaisterre Street. Franks tavern on the first floor and Eleanora operated a beauty shop upstairs. Then the second floor could be rented for social purposes. This was known as "The House of Clay's."
Images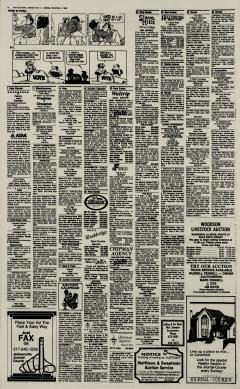 Backstory and Context
Frank Clay left Gurley between 1900-1920. Frank moved to Cleveland where he passed as a white and worked in a Steel mill he was proud that he hired Blacks. Then Frank left for Chicago where he later became the first Black pharmacist for the Walgreen Company in Chicago. Frank married a writer, Eleanor she was a writer for a national Black newspaper. They moved to her hometown Jacksonville Illinois and had no kids. She died later and then Frank remarried Marian Brummel.
Frank Clay was very active in Jacksonville. He was a Freemason and was involved with the NAACP. He firmly believed in desegregating the town. He was passionate on what he thinks is right such as showing respect for everyone whether Black or white. Frank Clay was the president of the NAACP in Jacksonville on March 9, 1964 which he appeals for better employment opportunities for Blacks.
Eleanora was born in Jacksonville on August 31st, 1902 she's the daughter of William and Laura Lafayette. She married Frank on August of 1928 in Chicago. Eleanora graduated from Jacksonville high school and Brown's Business College in Jacksonville. She was a member in the Christian science church, active in many civic and social organizations in and outside of town. She worked for ten years being a manager of the Public Letter Service in Chicago and she also worked at the Providence hospital in Chicago as a social service job.
Eleanora was very similar to Frank they both were very firm about everyone being treated the same no matter what color. During the World War II Eleanora sat in the movie theater outside the special section where the Blacks were reserved to sit at. A police officer was called but Eleanora continued to sit there.
Sources
About the Social History of Lincoln, Illinois, findinglincolnillinois.com/socialhistory.html.
Oggs, Jennie E. "Negro In Illinois" 4901 Ellis Avenue Chicago, Illinois 21 October 1941