America's First Vampire: Mercy Lena Brown
Introduction
Traditionally, when one thinks of vampires you begin to think Transylvania and the most famous European vampire Count Dracula. However, have you ever heard about the American vampire Mercy L. Brown? In 19th century America, a large outbreak of tuberculosis caused widespread panic in New England. There were many theories on how this mysterious illness was spreading so rapidly, but the idea of the undead coming back and feeding off the souls of loved ones became a widely popular theory. This theory would be the cause of what is known today as "the New England vampire panic". One of the most peculiar cases of New England vampirism is the tragic story of Mercy L. Brown and her family.
Images
Mercy Lena Brown Headstone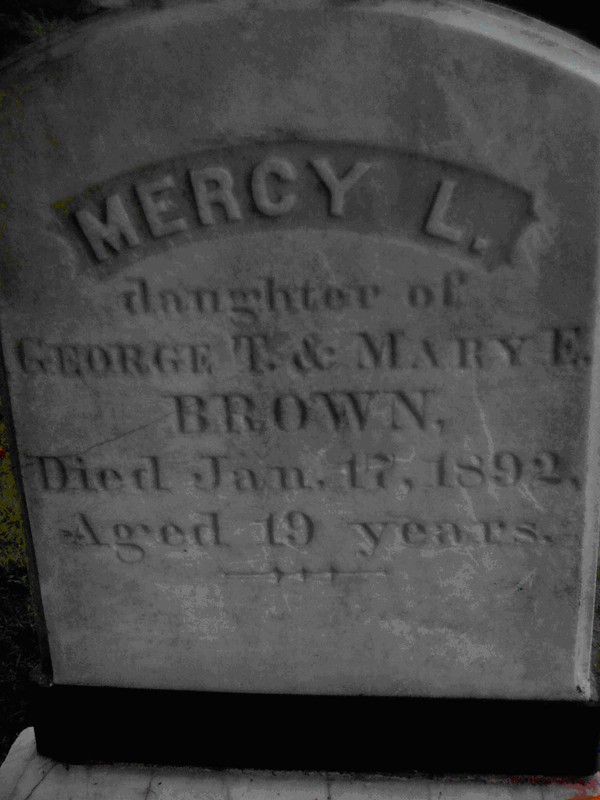 Baptist Church in Exeter (Chestnut Hill Baptist Church)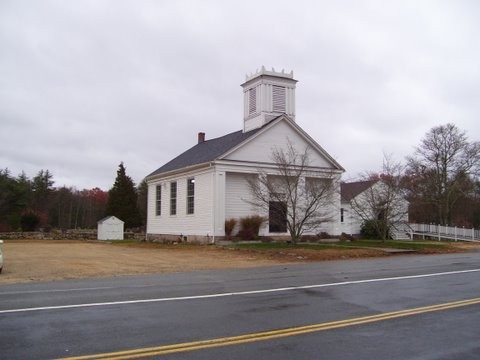 Backstory and Context
The myth of the vampire has existed for many, many centuries. However, like many myths the story changes depending on by who and where the story is being told. One of the most important aspects of the vampire myth is how vampires are created. In the past, people of Greece believed that vampires were originally unbaptized children or by those who committed suicide. While in Russia people believed that if a young boy or a cat jumps over a corpse the deceased will become a vampire. These ideas might seem ridiculous to us today, but to those living in a time where the unexplainable reigned, having any answer was better than none at all.
It was during the 19th century, in the New England region of the United States, that a large outbreak of tuberculosis destroyed the lives of many. Tuberculosis, also referred to as consumption during this time, is now known to be spread through the air surrounding infected persons. However, this was an era with limited medical knowledge, and had different theories to how this deadly curse was being spread. One of the most peculiar and macabre theories was loved ones had passed of the same illness were coming back from the dead as vampires and feeding on the souls of ones who were sick. While this theory often received backlash, some who had grown weary of seeing so many perish would try anything to save the ones they loved.
In 1883 tragedy struck the Brown family of Exeter, Rhode Island. The family of five lost their matriarch Mary Eliza to consumption. This was a devastating blow to this tight-knit farming family but little did the father, George T. Brown, know that this would only be the beginning of his family's tragic story. George would also lose his eldest daughter Mary Olive seven months after the death of his wife. In the next years, his son Edwin would fall ill and in a desperate hope to cure him George sent him to a treatment center out west. Despite this Edwin returned home still ill and had to mourn the death of the family's youngest child Mercy Lena Brown. In nine short years this family had lost three members and left George T. Brown devastated and desperate to save the life of his dying son Edwin.
While Edwin lay on his death bed, George was approached by a member of the community with the story of how they had saved their own family from a vampire. George felt that the only way he could save Edwin would be to dig up the remains of his wife and daughters and to see which had the signs of being a vampire. They would be looking for a body that had a heart which still contained blood. While the bodies of Mary Eliza and Mary Olive were thoroughly decomposed, the body of Mercy Brown was very well preserved, which only encouraged the terrible acts that followed. Once they had determined that Mercy was the vampire they cut out her heart and liver and burnt the organs to ash. This ash would later be fed to Edwin Brown as a treatment for his consumption. Despite following these steps George Brown would have to bury his last surviving child.
The crazy case of New England vampire Mercy L. Brown was not the only one during the New England vampire panic, but it was one of the most highly publicized. Headlines like "Testing a Horrible Superstition in the Town of Exeter" and "Bodies of Dead Relatives Taken from Their Graves" were splashed across newspapers around the world. The case was also rumored to spark the imagination of famous author Bram Stoker and his widely popular story Dracula. Today the story and gravesite of Mercy L. Brown is still a well-visited site. Mercy's gravesite and the Chestnut Hill Baptist Church Cemetery have even been featured on an episode of the History Channel's Monster Quest and then a short film entitled The Last American Vampire: Mercy's Revenge. However, one of the most recent mention of Mercy L. Brown's case would be featured in the first episode of the widely popular podcast Lore. All of these storytelling methods have led to Mercy L. Brown forever being cemented into vampire folklore.
Sources
Bell, Michael Edward. Food for the Dead: On the Trail of New Englands Vampires. Middletown, CT: Wesleyan Univ Press, 2011.
Reilly-McGreen, M. E. Witches, Wenches & Wild Women of Rhode Island. Charleston, SC: History Press, 2010.
South, Malcolm. "The Vampire." In Mythical and Fabulous Creatures: A Source Book and Research Guide. Santa Barbara, CA: Greenwood Press, 1987. http://folklore.greenwood.com.ezproxy.library.wisc.edu/wff.aspx?k=6&x=SMY&=p=SMY-1783&bc= (accessed November 8, 2018). Also available in print form.
Additional Information