Orange Mound
Introduction
Once the site of a slave plantation, Orange Mound became one of the largest communities to be built entirely by and for African Americans after the Civil War. This self-contained and independent neighborhood once rivalled Harlem for its number of Black businesses. Orange Mound had locally-owned stores and restaurants, and a higher concentration of Black attorneys and doctors than nearly any other community in the United States. Like other almost exclusively African American neighborhoods in the era of Jim Crow, it also had its own schools, churches, and cultural institutions. For example, the W. C. Handy Theater welcomed entertainers such as B.B. King and many of the greatest blues musicians trace their training back to the band at Melrose High. Today, Orange Mound shares many challenges that are common to urban areas, but also a strong sense of identity and community.
Images
This is the original marker commemorating Orange Mound.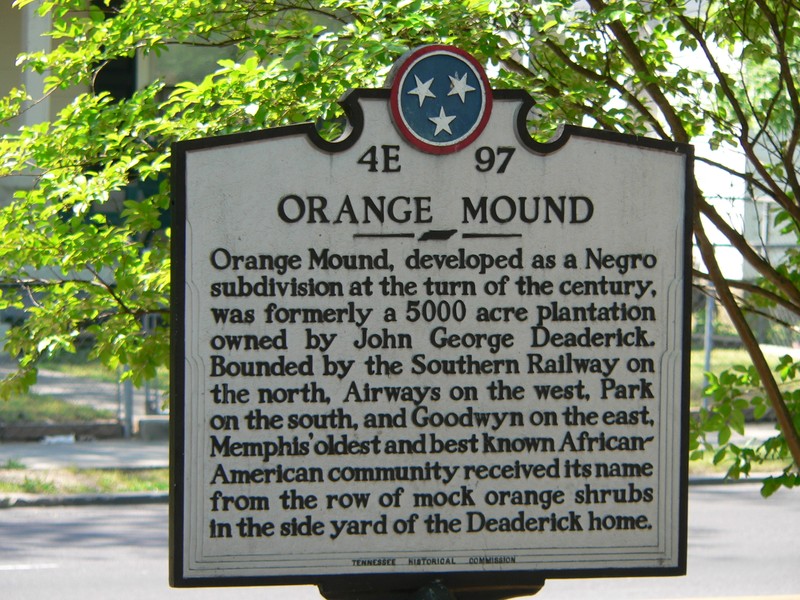 When vandals took the original historical marker, the community raised funds and created a new marker and a brick wall to protect it.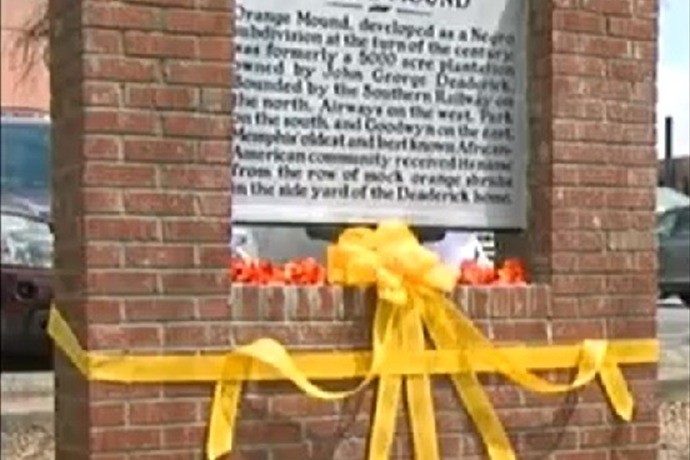 Backstory and Context
"One of the closest-knit groups in Memphis, the residents of Orange Mound are still intensely loyal to the neighborhood that has been home to many families for generations," said Jay Killingsworth, producer of WKNO's "A Community Called Orange Mound."1 This production is available by clicking the link below.

Sources
1. http://www.wkno.org/tvshows/orange_mound.html
Additional Information