B'Nai Israel Synagogue
Introduction
Constructed in 1937, this small, beautiful beautiful building was once the center of Jewish life in Cape Girardeau and the surrounding region. Architect Thomas P. Barnett Jr. designed it the Spanish Colonial Revival style, which gives the synagogue an Islamic feel; it is the only building in the city with Islamic elements. The building is now home to a non-denominational Christian church called Lighthouse Cape.
Images
B'Nai Israel Synagogue was built in 1937 and remains one of the Cape Girardeau's unique landmarks.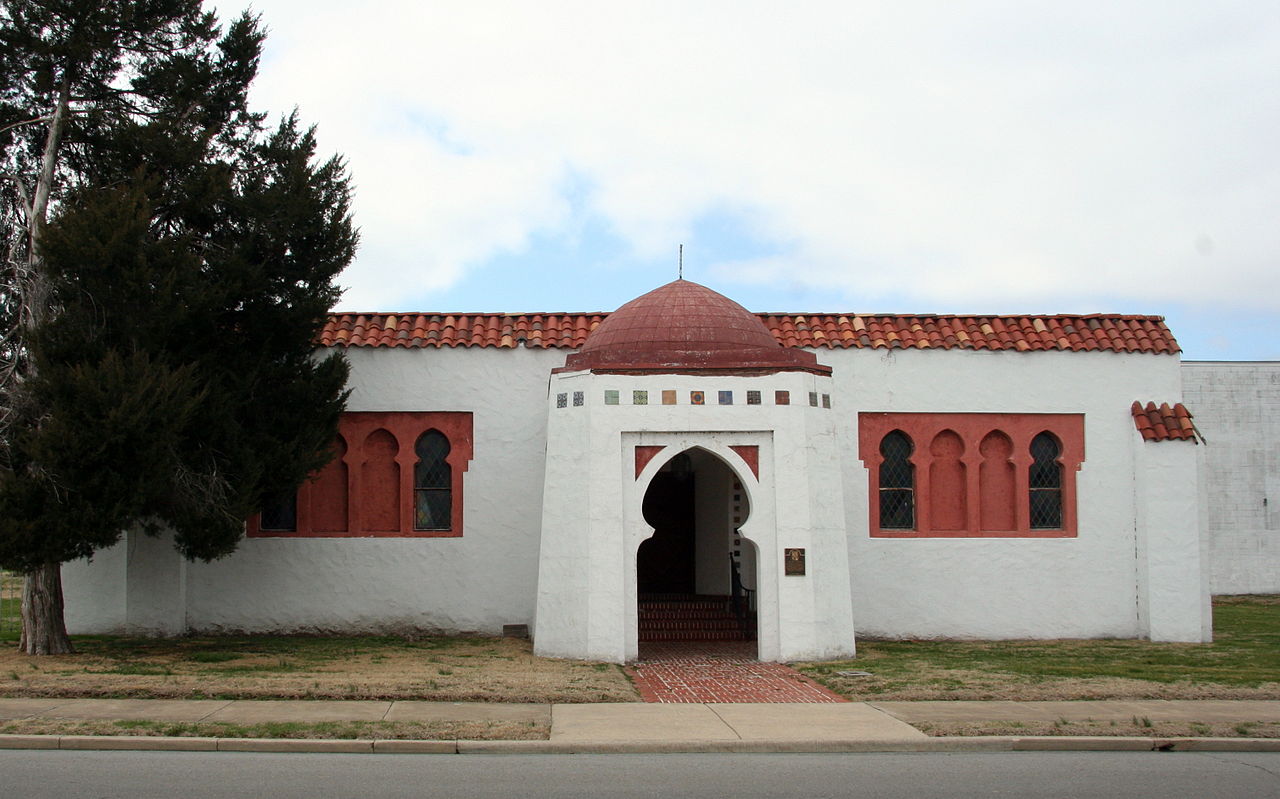 Backstory and Context
The city's Jewish community was not very large in the early 1900s but grew in the coming years. One notable figure of this period was Louis Hecht, whose father, Jacob, and mother immigrated to the U.S. from Poland and Germany, respectively. They lived in St. Louis and Jacob became a successful merchant. One of ten children, Louis followed in his father's footsteps and envisioned opening a dry goods store in Cape Girardeau. The store became successful and Louis earned respect in the city. He and Jewish leaders helped the stabilize the Jewish community, which encouraged it to grow.
The community began to worship together in 1919 in the local Elks Club building. Until the synagogue was built, the congregation worshipped in a number of locations in the city, including the Community Building in Fairground Park. Tragically, the Community Building, which housed a 450-year-old Torah, burned down in February 1937. The fire prompted the Jewish community to build the synagogue later that year. Jews from surrounding communities attended services at the synagogue for many years.
After WWII, the Jewish population in the city began to decline as people began to move to the suburbs. It is not clear when the congregation officially moved out of the building, but it seems this finally occurred in the 1970s. Since then, it has been largely vacant. Lighthouse
Breakthrough International Ministries, the organization that operates the building today, renovated it and opened in 2012.
Sources
Dohogne, Aaron. "B'nai Israel Synagogue up for sale a second time." Southeast Missourian. July 8, 2008. https://www.semissourian.com/story/1442893.html.

Ryan, Michael. "Church Restores Old Cape Girardeau Synagogue." KRCU. March 9, 2014. http://www.krcu.org/post/church-restores-old-cape-girardeau-synagogue#stream/0.

Winchester, Melinda. "B'Nai Israel Synagogue." National Park Service - National Register of Historic Places Nomination Form. May 5, 2004. https://dnr.mo.gov/shpo/nps-nr/04000385.pdf.

Photo: Wikimedia Commons
Additional Information