Margaret Sanger Clinic, 1930-1973
Introduction
This was the location of one of Margaret Sanger's first family planning clinics, opened in 1930. From that time until 1973, Sanger's Birth Control Research Bureau operated at this location. The building is now a private residence and a National Historic Landmark. Sanger opened the first medical facility in the United States dedicated to offering information and services related to birth control in Brooklyn in 1916. She was arrested for this action less than two weeks later, but continued her efforts and opened a clinic at 104 5th Avenue that later moved to this location in 1930.
Images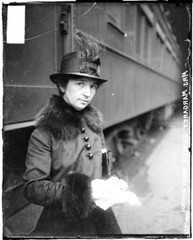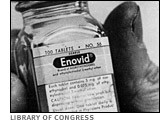 This circular advertised the opening of America's first birth control clinic, at Margaret Sanger's home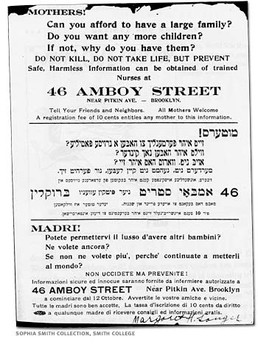 At this location, Sanger operated the Birth Control Research Bureau from 1930 to 1973. These row homes were built in 1847 and in 1993, Bill Clinton approved a measure making #17 a National Historical Landmark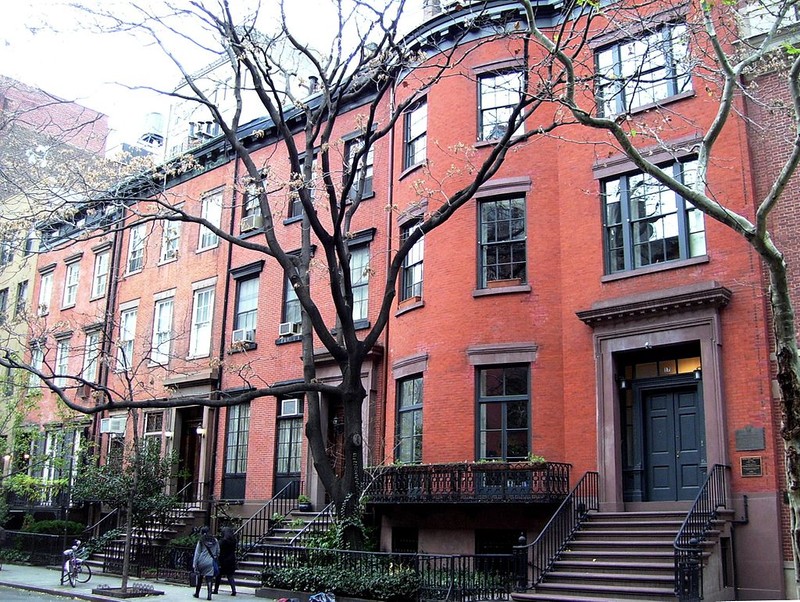 Backstory and Context
Margaret Sanger's mother died when Margaret was 19 due to tuberculosis. Her mother had eleven children, and seven miscarriages and Sanger believed it was because of all of the pregnancies she was unable to recover from the illness. Sanger went to nursing school and then later visited clinics to help care for impoverished immigrants suffering from botched abortions and multiple pregnancies. She became a nurse after and saw many poor and immigrant women having back alley abortions. These abortions would lead to further complications, where Sanger's nursing came into play.

Margaret Sanger worked as a nurse in New York and became overwhelmed by the high infant mortality rates. In 1912, she left nursing to pursue her birth control advocacy. She wrote many articles about female sexuality, all were turned away due to the Comstock Act, which prevented sending obscene material through the mail. In 1914, Stanger fled to Europe to avoid charges, and she became an international figure. In the same year, she coined the term "birth control".

Sanger established the American Birth Control League in 1921-the organization that grew to become the Planned Parenthood Federation of America.. In 1923, Sanger organized the Birth Control Clinical Research Bureau and worked to create and provide women with information regarding contraception. In 1950, Sanger's organization underwrote efforts to create a pill that could prevent pregnancy and would be safe to use. With the help of Gregory Pincus, a medical expert on human reproduction, that pill was eventually developed but was not legal until 1965, when Planned Parenthood won a victory in the US Supreme Court case Griswold v. Connecticut. At age 81, Sanger celebrated the Supreme Court victory that brought with it the repeal of the law barring oral contraception. Sanger passed away the following year.
Sources
National Park Service website, http://www.nps.gov/nr/travel/pwwmh/womlist1.htm American Experience: Margaret Sanger in "The Pill" website, Public Broadcasting Service Online, http://www.pbs.org/wgbh/amex/pill/peopleevents/p_sanger.html Plannned Parenthood website, https://www.plannedparenthood.org/files/1213/9611/6329/pillhistory.pdf
Additional Information