Susan B. Anthony House
Introduction
Located in the former home of the famous women's right's activist the museum is named after, the National Susan B. Anthony Museum offers exhibits that interpret the history of women's suffrage and the life and influence of Susan B. Anthony. One of the most influential Americans of the late 19th century, Anthony challenged the assumption that men and women should occupy different classes of citizenship. She was arrested for voting in 1872 and used the event to publicize the lack of political rights for women. Anthony worked with other suffragists such as close friend Elizabeth Cady Stanton and created the National Woman Suffrage Association. The museum has a variety of artifacts related to this organization, as well as a collection of documents for researchers.
Images
Susan B. Anthony and Cady Stanton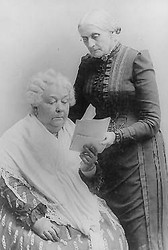 Anthony's house was used for meetings and to strategize with other famous reformers such as Elizabeth Cady Stanton, Lucretia Mott, Ida B. Wells Barnett, Matilda Joslyn Gage, and others.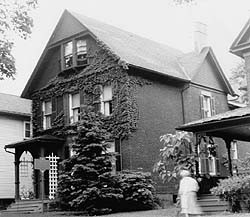 One of the highlights of the museum is that visitors can stand in the room from which Susan B. Anthony was arrested when a U.S. Marshall came to her home in 1872 and arrested her for voting.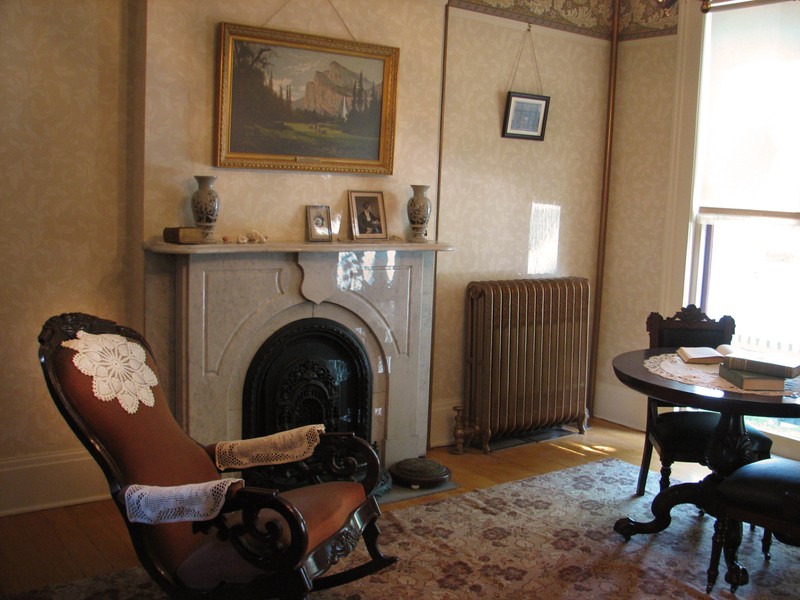 Backstory and Context
Susan B. Anthony was born into a Quaker household in 1820. Like many other Quakers, Anthony's parents advocated liberal reforms such as the end of slavery and greater freedoms for women. After graduation, Anthony taught for fifteen years before she became active in the burgeoning women's movement. From there, she dedicated her life to greater rights for women, something she believed could be best advanced by securing equal suffrage. In 1849, Anthony moved to Rochester and became involved in several reform movements related to greater rights for women and the end of slavery. Like a number of other women in this part of the country, Anthony traveled throughout New York attending and organizing abolitionist meetings.
When the 14th and 15th Amendments extended suffrage to African American males but explicitly limited suffrage to men, Anthony and other feminists formed the Equal Rights Association. Anthony teamed up with Elizabeth Cady Stanton and together they formed a powerful partnership. During these years, this house served as the movement's organizational headquarters, with many meetings occurring at the home.
Along with her dedication to women's suffrage, she also campaigned for the abolition of slavery. Anthony also supported equal educational opportunities for all regardless of race and gender. In an era when there were few college programs that were open to women, Anthony and others called for the creation and improvement of women's colleges as well as an end to exclusionary policies. In 1859, for example, Anthony spoke before the state teachers' convention at Troy and at the Massachusetts teachers' convention. At both of these meetings, she denied any differences between the intellectual capacities of men and women.
Anthony's family was also active in the anti-slavery movement and her church would occasionally meet at her family's Quaker farm with Frederick Douglass.

Sources
"About Us." Susan B. Anthony House. Accessed November 18, 2017. http://susanbanthonyhouse.org/index.php.

Greenwood, Richard. "Susan B. Anthony House." National Park Service - National Register of Historic Places Nomination Form. October 15, 1966. https://npgallery.nps.gov/GetAsset/37b3fc18-5f6d-4327-915f-ebb0f031c594.

"Susan B. Anthony House." National Park Service - Places Where Women Made History. Accessed August 15, 2015. https://www.nps.gov/nr/travel/pwwmh/womlist1.htm.

Additional Information