Griggs Hall at American Baptist College
Introduction
Griggs Hall at American Baptist College was the first building built on the campus in 1923 and is named after Sutton Elbert Griggs. Griggs Hall included a dormitory, library, dining hall and classrooms. Black students used Griggs Hall as a center of non-violent training for the downtown Nashville Sit-ins in 1960.
Images
Griggs Hall at American Baptist College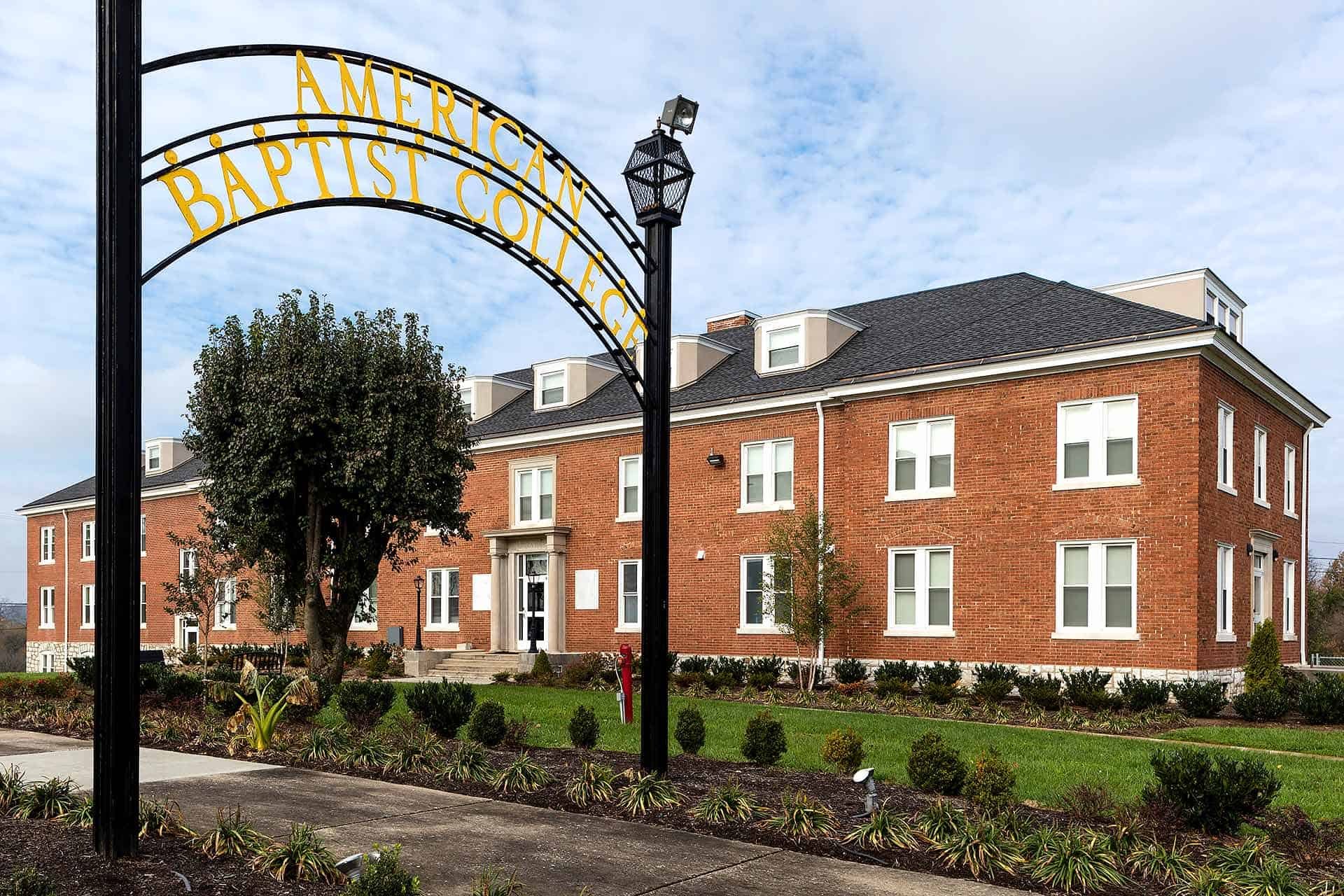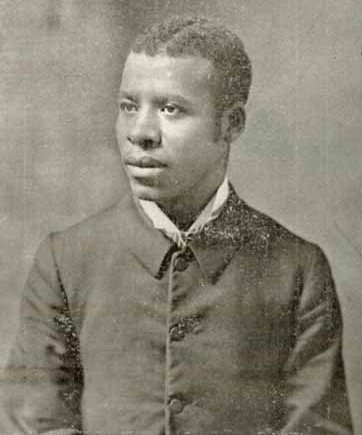 The Griggs Hall Historical Marker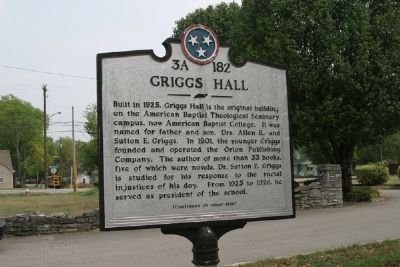 Backstory and Context
Griggs Hall is named after Sutton Elbert Griggs, who was an author of thirty-three books, an activist, minister and the first president of American Baptist College. Griggs Hall served as a meeting place for Black students to study non-violent protests and train for them. These university students used the training they learned at Griggs Hall during the downtown Nashville Sit-in protests at S.H. Kress Department store, Woolworth's, Walgreens, Cain-Sloan Department Store, and Harveys Department Store.
Griggs wrote a book titled Imperium in Imperio in 1899. The plot follows a secret organization that wants Texas to become a Black state. The secret organization sought racial justice. Griggs wrote three other books highlighting white racism including Overshadowed, Unfettered, and The Hindered Hand.
American Baptist College educated many Civil Rights activists who participated in the Nashville Sit-Ins. These students include Julius Scruggs, Jim Bevel, Bernard LaFayette, William Barbee, and John Lewis, who were led by Reverend Kelly Miller Smith, the pastor of the First Baptist Church. Griggs Hall was renovated in 2015 and is on the National Register of Historic Places.
Sources
Griggs Hall At American Baptist College: Did You Know?. HBCU Buzz. January 17, 2016. Accessed November 14, 2018. https://hbcubuzz.com/2016/01/griggs-hall-at-american-baptist-college-did-you-know/.

Griggs Hall at American Baptist College. TN Vacation. Accessed November 15, 2018. https://www.tnvacation.com/local/nashville-griggs-hall-american-baptist-college.

Smith, R. E.. Griggs Hall. The Historical Marker Database. November 04, 2007. Accessed November 14, 2018. https://www.hmdb.org/marker.asp?marker=3305&Result=1.

Smith, R.E. "1. Griggs Hall Marker." The Historical Marker Database. The Historical Marker Database. September 2, 2007, https://www.hmdb.org/marker.asp?marker=3305&Result=1

Griggs Hall at American Baptist College. Civil Rights Trail. Accessed November 15, 2018. https://civilrightstrail.com/attraction/griggs-hall-american-baptist-college/.

Civil Rights Trail. Civil Rights Trail. https://civilrightstrail.com/attraction/griggs-hall-american-baptist-college/.

A Rich History. ABC Nashville. Accessed November 15, 2018. https://abcnash.edu/about/history/#the-beginning.

Glasrud, Bruce. Griggs, Sutton Elbert (1872-1933). Black Past. Accessed November 14, 2018. https://Blackpast.org/aaw/griggs-sutton-elbert-1872-1933.

Black Past. Black Past. https://Blackpast.org/aaw/griggs-sutton-elbert-1872-1933


Additional Information