Cherokee Brewery Company/Earthbound Beer
Introduction
The Cherokee Brewery Company was founded in 1866 and began brewing under Ferdinand Herold and George Loebs in 1867. It is located in the famous Cherokee Street arts district and operated there until it closed in 1899. The brewery was best known for producing porters and ales in addition to the popular lagers of the time. Today, the old Cherokee Brewery is used by Earthbound Beer as their headquarters and brewpub.
Images
The underground caves utilized by Cherokee are still in use today.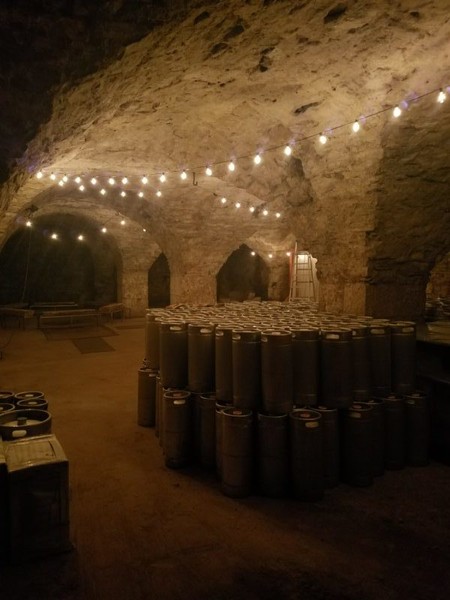 Cherokee Brewing Company circa 1895.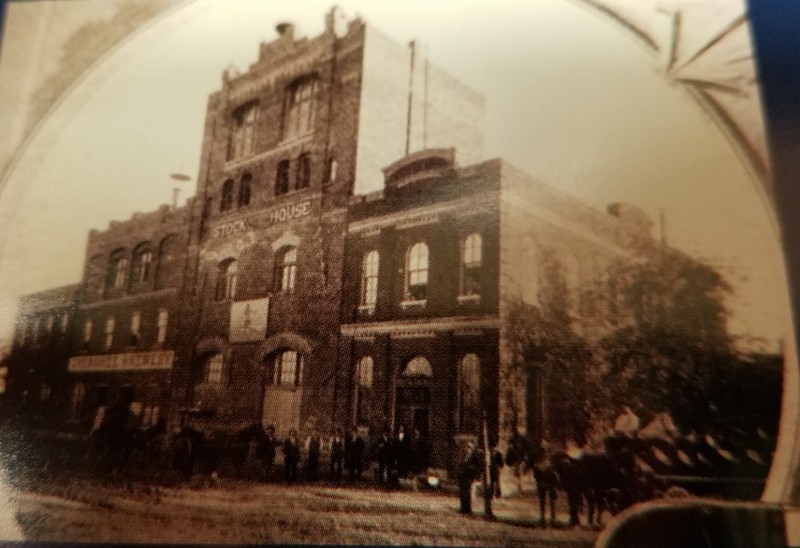 The Cherokee Brewing Building as it looks today. The building is currently utilized by Earthbound Beer.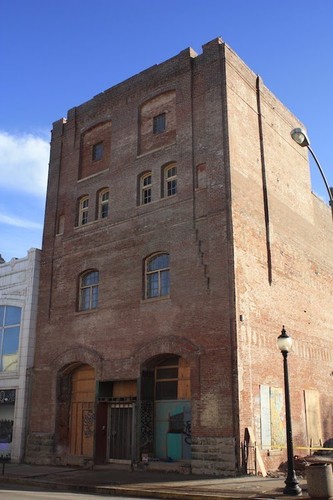 Backstory and Context
The Cherokee Brewing Company was founded in 1866 under the ownership of the Meier brothers who would sell it after only one year to Ferdinand Herold and George Loebs. Herold and Loebs ran the brewery before they incorporated it in 1877 and allowed stock to be sold. Throughout its incorporation in the 1870s and 1880s, Cherokee Brewing produced a unique line of beers unique to the period. While most other breweries of this period were focused on the lager style that had become popular with the influx of German immigrants in the mid-nineteenth century, Cherokee set its sights on producing traditional porters and ales.

In 1884, barrel production and distribution had increased to nearly twenty thousand units which helped to keep Cherokee Brewing competitive. By 1885, one of the signature beers from Cherokee had gained a gold medal for best beer at a regional fair. In the late 1880s, however, Cherokee Brewing would meet a fate similar to many of the other smaller brewing operations when it was swallowed up by the St. Louis Brewing Association. The St. Louis Brewing Association (SLBA) had been buying up smaller breweries in the region to form a conglomerate brewery that would be large enough to compete with larger nationwide breweries and Cherokee was its latest purchase. The SLBA, however, chose to close the Cherokee brewing company in 1899.

Renewed interest in the building itself began in the 1960s when brewing cave aficionados attempted to get a closer look at the old Cherokee Brewing caves, but it had been assumed that the caves were inaccessible. By the late 2000s, the main Cherokee Brewing building had been almost completely abandoned for nearly fifty years when Stuart Keating and several others took an interest in using the old building as a microbrewery and pub. The result of their efforts was Earthbound Beer which began operation in 2014. Earthbound Beer strives to craft beer from unique and, sometimes, archaic recipes. The brewers offer ticketed tours of the old Cherokee Brewing caves which are used by Earthbound today.
Sources
Herbst, Henry. Roussin, Don. St. Louis Brews: The History of Brewing in the Gateway City. Edition 2nd. St. Louis, MO. Reedy Press, 2015.

Home. Earthbound Beer. December 01, 2014. Accessed December 13, 2018. http://www.earthboundbeer.com/.

Naffziger, Chris. "Earthbound Beer's renovation of the old Cherokee Brewery reveals a lot about 19th-century St. Louis." St. Louis Magazine(St. Louis)March 15, 2017. .

Collins, Cameron. The Map that Drove Me to Drink. Distilled History. June 18, 2015. Accessed December 13, 2018. https://www.distilledhistory.com/drinkingcomptondry2/.


Additional Information