Site of the Murder of Steve Harvey
Introduction
In the wee hours of the morning on November 5, 1980, jazz musician Steve Harvey was murdered in a public restroom where the Paul "Waxie" Hernández baseball fields now stand. The killer's name was Raymond Bledsoe, a 19-year-old white man. In August of 1981, Bledsoe would be acquitted by an all-white Missouri jury before Alvin Sykes, a civil rights activist, brought the case to the Justice Department. Eventually, Bledsoe would be sentenced to life in prison under the Civil Rights Act of 1968 for interfering with Harvey's right to use a public facility. It was only the fourth such conviction in American history.
Images
Alvin Sykes can often be found in the Grand Reading Room of the Kansas City Public Library. In 2013, he was named their first ever Scholar in Residence.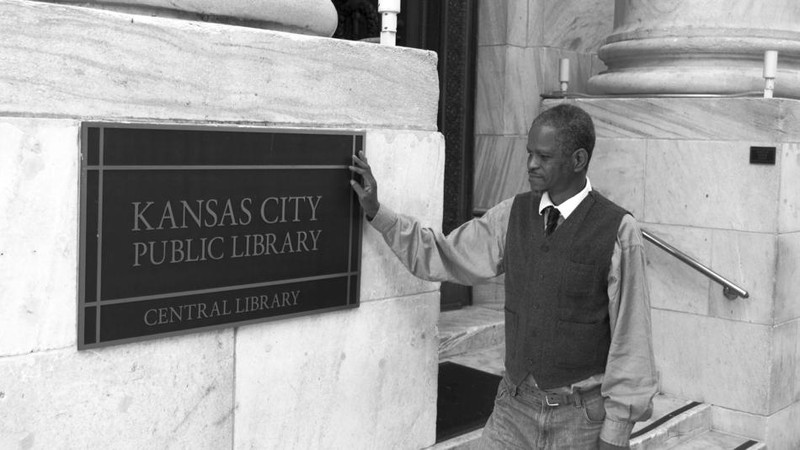 Steve Harvey didn't just play saxophone. He played many other woodwind instruments, most notably the flute.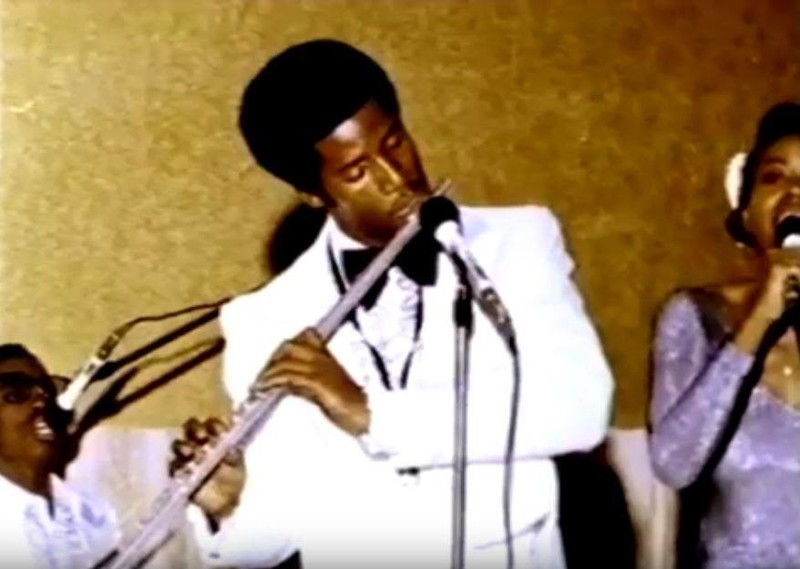 Raymond Bledsoe was only 19 years old when he crushed Steve Harvey's skull with a baseball bat.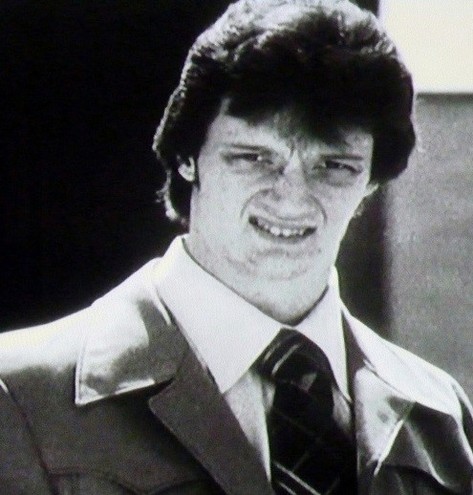 Bledsoe is currently serving a life sentence at a federal prison in Minnesota. He was denied parole for the first time in 2013 after his first 30 years behind bars.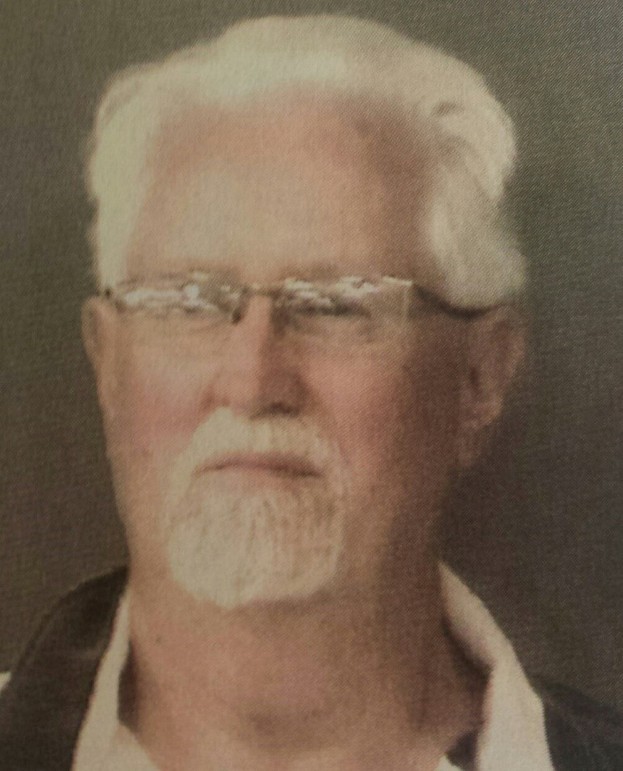 The public restroom where Harvey was attacked is gone. In its place are two baseball fields honoring Paul "Waxie" Hernández, a Kansas City baseball and softball coach. Click on the link at the bottom of the page for more information.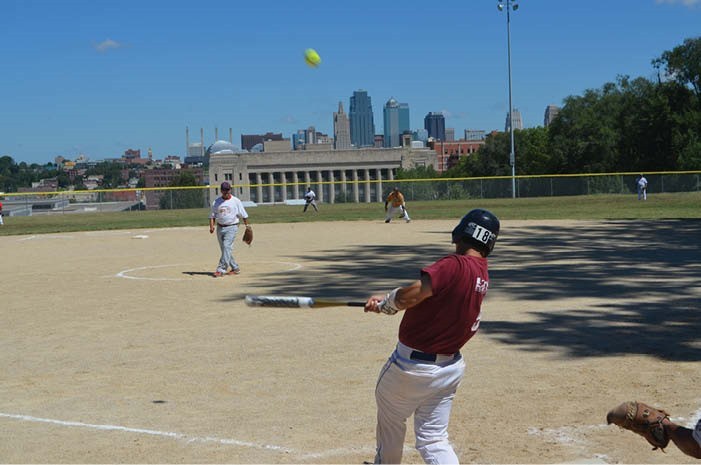 Backstory and Context
Steve Harvey entered the Kansas City jazz scene at a young age. His main group, Mass Transit, formed while he was a teenager. During his short career, he was well known for his talent on saxophone and his versatility, playing multiple instruments and sliding seamlessly into most jam sessions. Some considered him to be the next Charlie Parker, a legendary saxophonist who was born and raised in Kansas City. To maintain his abilities, Harvey, like Charlie Parker, practiced religiously. Sometimes, he played late into the night, throwing his instruments in the back of his car and leaving his residence so he wouldn't wake the neighbors. On the night of November 4, 1980, that's why he was at Penn Valley Park.
That night, Raymond Bledsoe and his roommates were hosting a party at their suburban house when three of them hopped in their pickup and left. They drove to Penn Valley Park (used interchangeably with Liberty Memorial Park) with a dowel rod and a baseball bat in order to "harass homosexuals." This was not the first time Bledsoe and his friends had done this, as the park was a known gathering place for the gay community. When they arrived, the three went to the public restrooms west of the memorial, next to a baseball field. There was a white man in the men's room; Bledsoe broke the dowel rod on the man's head. He ran, and Bledsoe didn't pursue. When Bledsoe entered the other restroom, he found Steve Harvey there and hit him with the baseball bat. When Harvey tried to escape, Bledsoe chased him down and didn't stop hitting him until he collapsed and stopped moving.
Harvey's body was found the next morning. Authorities had no leads until February of 1981, when Bledsoe's fourth roommate stepped forward and told the authorities. Both of Bledsoe's accomplices pled guilty to assault charges in exchange for their testimony, but that wasn't enough to secure a conviction. Bledsoe was eventually acquitted by an all-white Missouri jury and the case was considered closed.
At this moment, Alvin Sykes enters the story. Sykes was a good friend of Harvey's throughout his life, and like many, he was outraged over the obvious lack of justice. As soon as the case ended, he scoured the Kansas City Public Library's reference section while Harvey's wife looked on, looking for any law or code that might let the case be reopened. Eventually he stumbled upon an amended section of title 18 of the US Code that read:
"(b) Whoever, whether or not acting under color of law, by force or threat of force willfully injures, intimidates or interferes with, or attempts to injure, intimidate or interfere with--
 (2) any person because of his race, color, religion or national origin and because he is or has been--
 (B) participating in or enjoying any benefit, service, privilege, program, facility or activity provided or administered by any State or subdivision thereof;"
Sykes called the Justice Department right away. He knew he had what he needed to reopen the case. In the months leading up to the second trial, Sykes, as well as Harvey's family and friends, collected over 6,000 signatures on a petition as part of the Steve Harvey Justice Campaign to show public interest in the case. Because of their efforts, Raymond Bledsoe was finally convicted and sentenced to life in prison in 1983. His appeal was denied in 1984, and he has been denied parole several times since.
Alvin Sykes' career as an activist has extended far past this case. Following Bledsoe's conviction, he spent much of his time advocating for victims around the country with the Justice Campaign of America, the successor to the Steve Harvey Justice Campaign. His travels inspired him to push for the Emmett Till Unsolved Civil Rights Crime Act, which was passed in 2008 and has been amended more than once. The law allows pre-Civil Rights era cases to be reopened and reinvestigated.
Today, Steve Harvey's murder is mostly unknown. The site is unmarked and vastly different from 1980. The public restrooms are gone, the one baseball field is now two, and the crime has largely faded in public memory.
Sources
Diuguid, Lewis W. Discovering the Real America: Toward a More Perfect Union. Brown Walker Press, 2007.
Dodd, Monroe. Pursuit of Truth. The Kansas City Public Library, 2014.
Mattox, Louis. "Letters to AFRO Readers." Afro-American (1893-1988), Oct 10, 1981, p. 4. ProQuest. Web. 9 Oct. 2018.
U.S. Court of Appeals for the Eighth Circuit. United States of America, Appellee, v. Raymond Bledsoe, Appellant. 29 Feb. 1984, law.justia.com/cases/federal/appellate-courts/F2/728/1094/57407/.
Ziegler, Laura. "The Life And Work Of Kansas City Civil Rights Activist, Alvin Sykes." KCUR 89.3, KCUR, 9 Jan. 2014, www.kcur.org/post/life-and-work-kansas-city-civil-rights-activist-alvin-sykes#stream/0.
Additional Information