Portland Exposition Building
Introduction
The second oldest arena in the United States, the Portland Exposition Building was constructed between 1914 and 1915 and is now the home stadium of the Portland High Bulldogs and the Maine Red Claws, a team in the NBA's development league. The exposition building is also used for concerts, community events, conferences, and trade shows. The arena has a small capacity of three thousand people and is located near the baseball field for the Portland Sea Dogs.
Images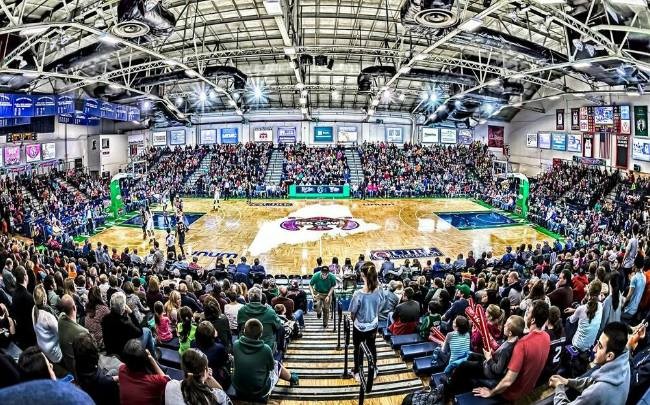 Front of Portland Exposition Building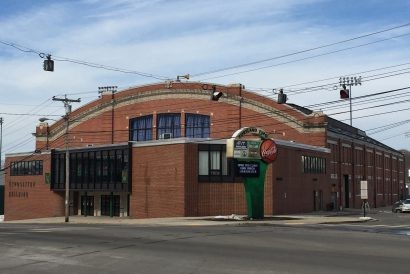 Backstory and Context
The Portland Exposition Building is also known as "The Expo" and now serves as both a sports arena and convention center for the residents of Portland, the largest city in Maine and the former state capital. The building was designed by Fredrick A. Tompson and was built between 1914 and 1915. The cost of construction at that time was $80,944 dollars and it opened on June 7, 1915. The building has been renovated several times and is the second oldest arena in the United States.

In addition to special events held throughout the year, the building is home to the Portland High School basketball team, the Maine Red Claws, and the Maine Roller Derby team. The roller derby team has had the Exposition Building since 2009 and have hosted teams from Ohio, New Jersey, New York, New Hampshire, Rhode Island, Massachusetts, and Connecticut. The Maine Red Claws date back to 2008, when a group of local business owners came together to sign a deal to bring an NBA development league to Portland, Maine. In 2009, the Maine Red Claws began the 2009-2010 season at the Portland Exposition Building.

Some notable figures that have been featured at the Exposition Building include Babe Ruth, John F. Kennedy, James Brown, Dolly Parton, Arnold Palmer, Beach Boys, and many more. There are over 270 events held inside the Portland Exposition Building each year that bring in a total of 600,000 people. These events include basketball, track, trade shows, weddings, conventions, banquets, business meetings, ski shows, and community events.

Sources
Portland Exposition Building. Portland ME. . Accessed November 10, 2018. https://www.portlandmaine.gov/575/Portland-Exposition-Building.

Portland Exposition Building. Visit Portland Maine. . Accessed November 18, 2018. https://www.visitportland.com/meetings/portland-exposition-building-w2-mpa3-c0007.aspx.


Additional Information