Blue Spring Heritage Center
Introduction
The Blue Spring Heritage Center is a private tourist attraction that features a large spring that has attracted people for thousands of years and the Blue Spring cliff shelter, which is a significant archaeological site. Evidence indicates that people of four major prehistoric periods were present here: Early Archaic, Middle Archaic, Late Archaic, and Mississippian. Native peoples have and continue to consider the spring a sacred site. Also at the Center is a museum featuring artifacts, pictures, and a film exploring the site's history; woods with native plants and flowers; remnants of an old mill; and gardens. The site became a tourist attraction in 1948. The Center also offers a variety of educational programs such as craft-making classes.
Images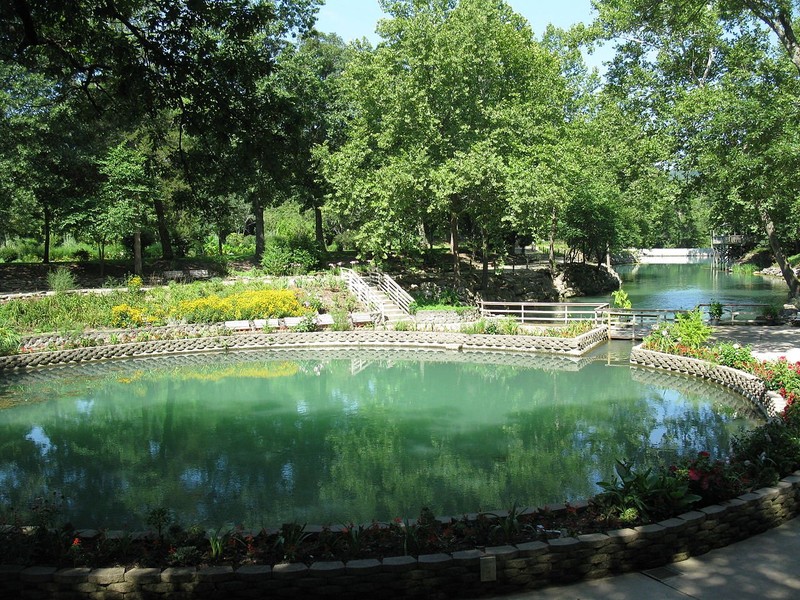 The rock shelter is a significant historical site.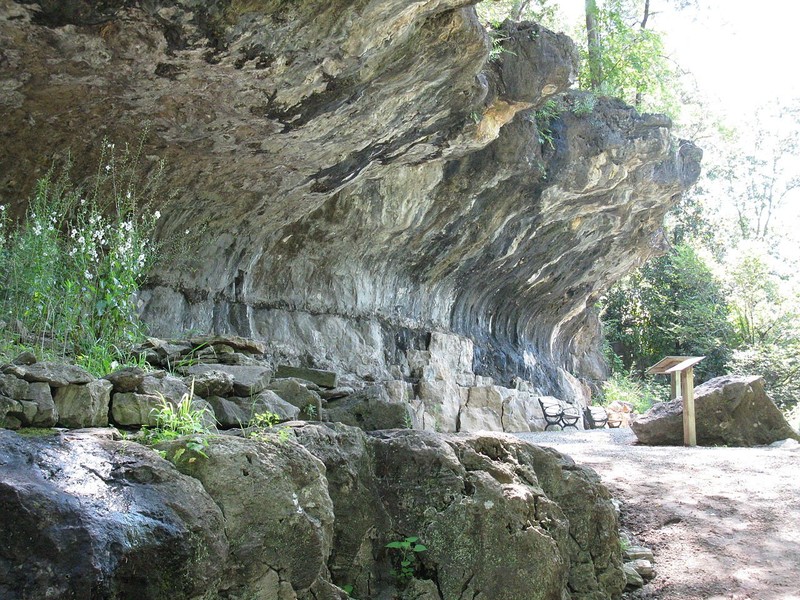 Backstory and Context
At least one excavation took place at the shelter, in 1971, led by Robert G. Chenall and students from the University of Arkansas. They found numerous items including animal bones, shellfish, and artifacts; the oldest of these date back to 8,000 B.C. Fire pits, arrow points, and pottery prove that the American Indians were present here as well.

For a period of time, the Osage Indians used the site as a trading post and became known for the strong boats they made, which European settlers used to transport furs and other goods. When the Cherokee were forced to relocate from Georgia to Oklahoma (on the infamous "Trail of Tears"), they stopped at the Spring to find hope and healing.
Sources
"Blue Spring Shelter." [copy of text from the National Register of Historic Places Nomination Form] Arkansas Historic Preservation Program. December 20, 2002.
http://www.arkansaspreservation.com/national-register-listings/blue-spring-shelter?A=SearchResult&SearchID=8242580&ObjectID=7576436&ObjectType=35.

"The History of Blue Spring Heritage Center." Blue Spring Heritage Center. Accessed November 7, 2018.
http://www.bluespringheritage.com/history_intro.shtml.
Additional Information