New York Aquarium
Introduction
The New York Aquarium is home to approximately 350 aquatic species, 8,000 specimens and 1.25 million gallons of water. Approximately 60.5 million people visit this aquarium each year to see dolphins, sharks, and non-native species. The New York Aquarium is not just a tourist attraction, but an organization that promotes conversation. The primary objective is to inspire conservation of the world's aquatic jewels, and to fulfill the broader goals of wildlife conservation society by educating the public about environmental issues facing the ocean and ecosystem.
Images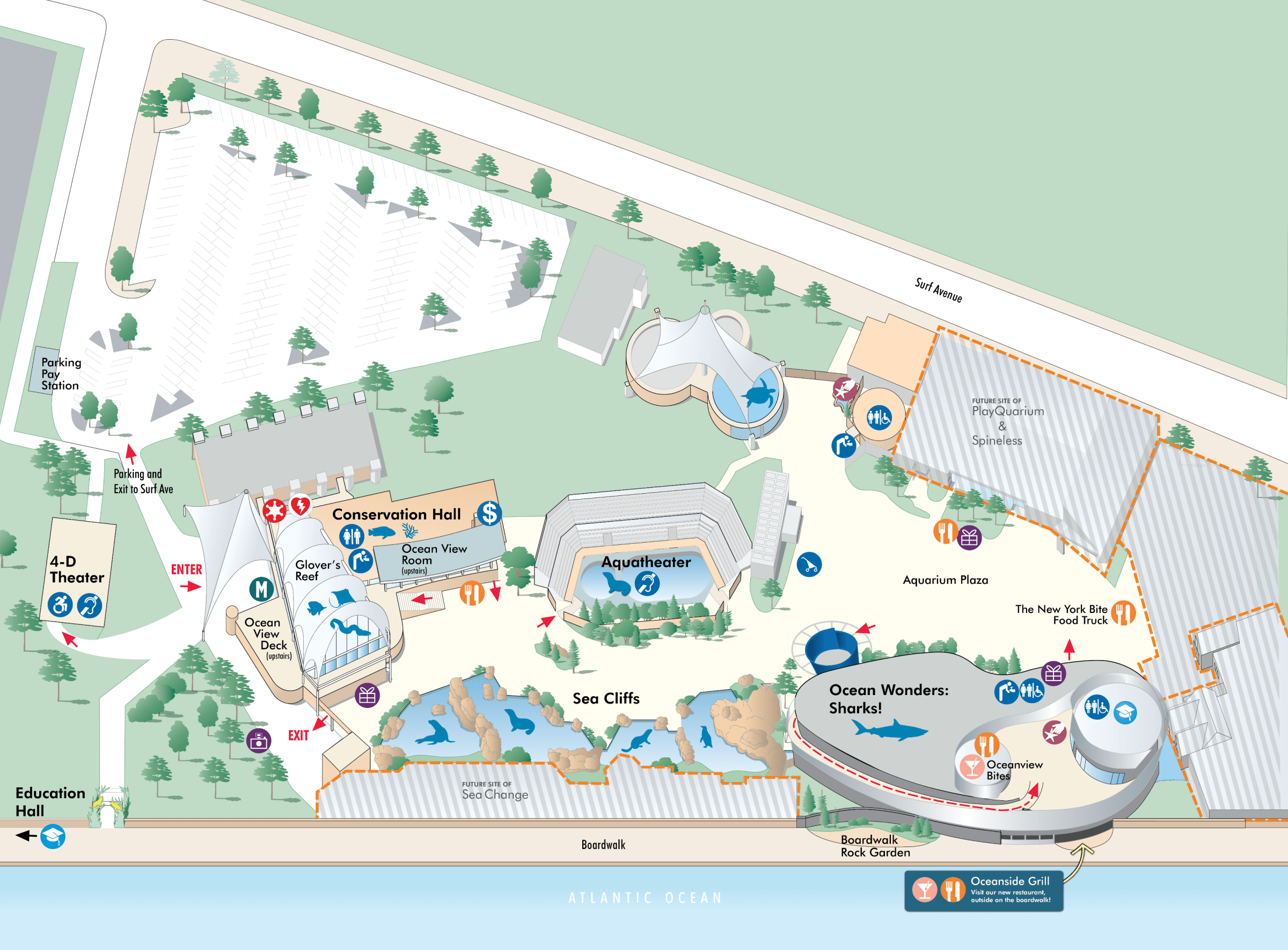 Make direct eye contact with the ocean's top predators.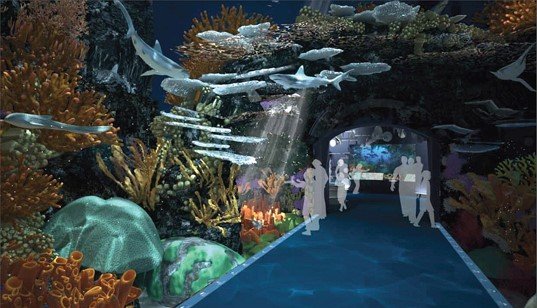 Coney Island's prestigious art piece is 332 foot long.

The ceiling of the aquarium at Coney Island is a place full of awe and excitement.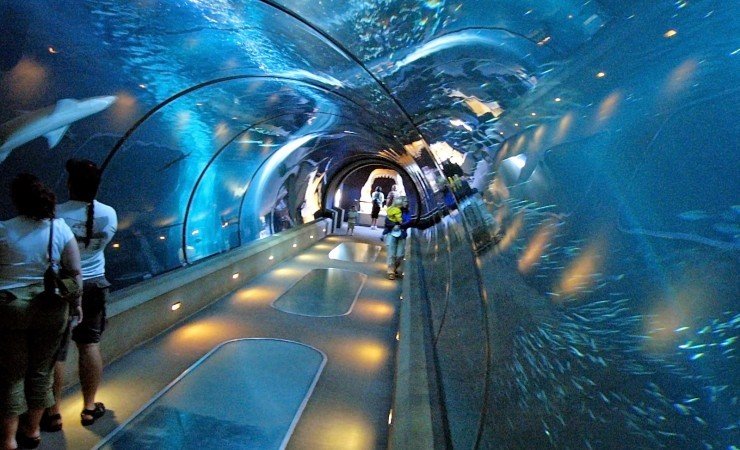 Backstory and Context
On December 10, 1896, the first New York Aquarium was opened to the public and located in Battery's Castle Clinton in Lower Manhattan. This facility housed only 150 specimens at the time. In 1902, the New York Zoological society took control of this aquarium and it remained in Lower Manhattan until 1941. Due to the construction of the Brooklyn Battery Tunnel, the aquarium relocated to Coney Island. It is the oldest aquarium found in the United States.
On June 6, 1957, the aquarium opened on the Coney Island Broadwalk, with the intention of revitalizing the area. This project cost the state $9 million. Forty thousand students visited this aquarium during the first school term to learn about aquatic wildlife. This aquarium also carried out studies on dolphin cognition, satellite tagging of sharks, and coral reefs.
Coney Island Aquarium is also a home for a famous public artwork created by artist Toshio Sasaki. The 332-foot-long and ten-foot tall cast concrete "symphony of the sea" was installed on the boardwalk outside the aquarium in 1992. This free standing wall depicts terrazzo and ceramic shaped with motifs of ocean waves, fishes and zygote evocative of the evolution of marine life. The four-ton piece of art was sponsored by the New York City Department of Cultural Affairs Percent for Art programs.
After Hurricane Sandy's devastation, the aquarium is still recuperating. On June 30, 2018, the aquarium added another section known as Ocean Wonders: Sharks! This three story, 57,500 square foot aquarium showcased dynamic galleries to bring awareness to the health of sharks in the world's oceans. Eighteen species of sharks, rays and 115 other species of marine life were added. The aquarium is expected to generate $80 million a year and create 300 job opportunities.
Sources
"New York City Department of Parks & Recreation." Central Park: NYC Parks. Accessed November 29, 2018. https://www.nycgovparks.org/.
Plitt, Amy. "More Tourists than Ever Are Expected to Visit NYC in 2017." Curbed NY. November 20, 2017. Accessed November 29, 2018. https://ny.curbed.com/2017/11/20/16678672/new-york-tourism-2017-nyc-and-company.
"News Releases." Peruvian Government Approves National Strategy to Reduce Wildlife Trafficking. Accessed November 29, 2018. https://newsroom.wcs.org/News-Releases/articleType/ArticleView/articleId/11337/Ocean-Wonders-Sharks-to-Open-Sat-June-30-at-WCSs-New-York-Aquarium.aspx

"New York Aquarium." Wikipedia. October 04, 2018. Accessed November 29, 2018. https://en.wikipedia.org/wiki/New_York_Aquarium.
Additional Information