The Old Senator Tree
Introduction
St. Augustine's "Old Senator" is located in the parking lot of the Howard Johnson Inn off San Marco Avenue. This Southern Oak dates back to the era before Columbus as it was core tested by scientists who are confident that the tree is at least 600-years-old. As a result, this tree would have been standing when Ponce de Leon "discovered" the area while he searched for the chimerical Fountain of Youth.
Images
The Old Senator as it can be seen today.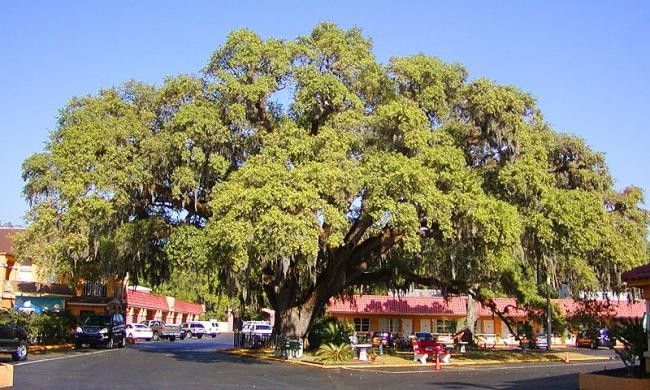 Historical marker at the base of the tree.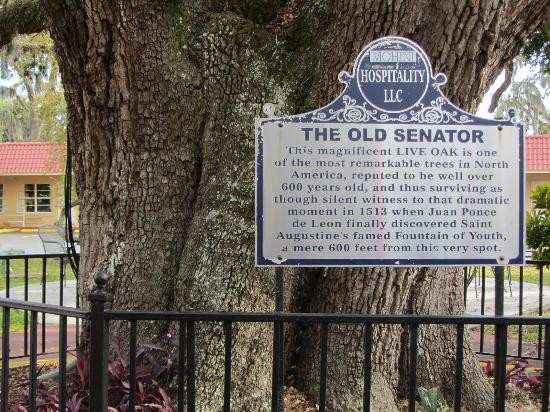 Palm tree growing in a crook of Old Senator. Credit: Cheryl H., TripAdvisor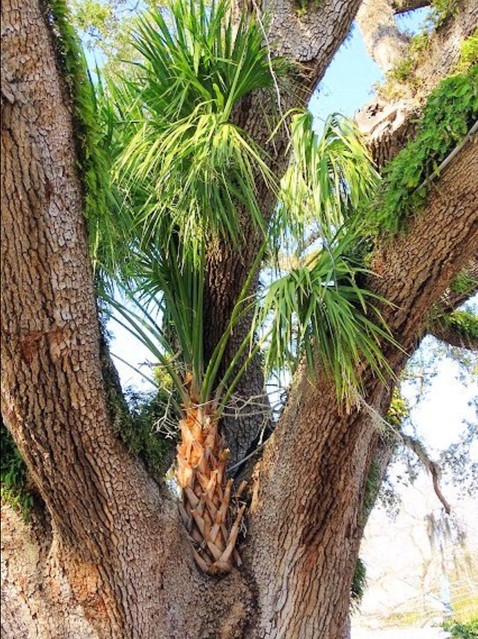 A limb from Old Senator that fell in August of 2018. Credit: Sheldon Gardner, The Record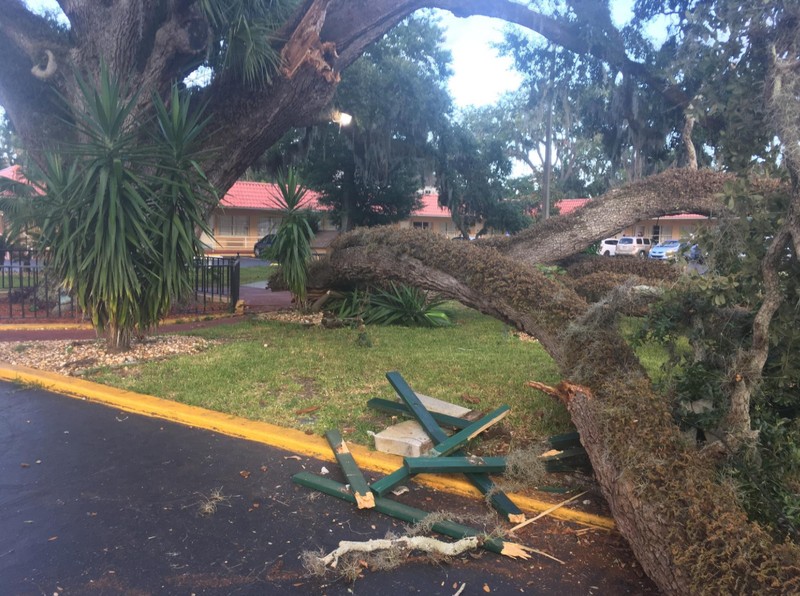 Backstory and Context
The tree is located 600 feet from Saint Augustine's "Fountain of Youth" and was likely standing in 1513 when Juan Ponce de Leon arrived in the area. The 600-year-old age is debated among researchers. Spanish authorities, who were in control of the city most of the time required that nothing large be planted within 1,500 yards north of the masonry fort, Castillo de San Marcos, to avoid giving cover to an enemy who might approach the fort and the tree falls within that boundary. The core test could also be inaccurate due to the density of Oak trees and the inability for researchers to test all of the tree's rings.
The Old Senator lost a limb in August of 2018. A similar occurrence happened in August of 2017. In September it was deemed healthy by an arborist and doesn't need to be cut down. As of September 2018, local residents are hoping to have the tree listed on the National Register of Historic Places.
Sources
Gardner, Sheldon. The Old Senator loses a branch. The St. Augustine Record. August 08, 2018. Accessed November 05, 2018. http://www.staugustine.com/news/20180808/old-senator-loses-branch.

Gardner, Sheldon. The Old Senator tree deemed healthy, for now. The St. Augustine Record. September 04, 2018. Accessed November 05, 2018. http://www.staugustine.com/news/20180904/old-senator-tree-deemed-healthy-for-now.

Old Senator Live Oak. Visit St. Augustine. . Accessed November 05, 2018. https://www.visitstaugustine.com/thing-to-do/old-senator-live-oak.

Additional Information