Lyric Theatre
Introduction
The Lyric Theatre opened in 1929 and served as a movie theater until the late 1970s. While many downtown theaters were lost during this era, the Lyric was vacant and might have been demolished had it not been to community members who raised funds to preserve and restore the building with the support of preservationists. The theater has been operated by the Ozarks Arts Council since 1990, offering a performance venue for live theater and musical events as well as movies and community meetings. The theater includes original murals painted by traveling artists in the Great Depression.
Images
The Lyric opened in 1929 and operated as a movie theater until 1977.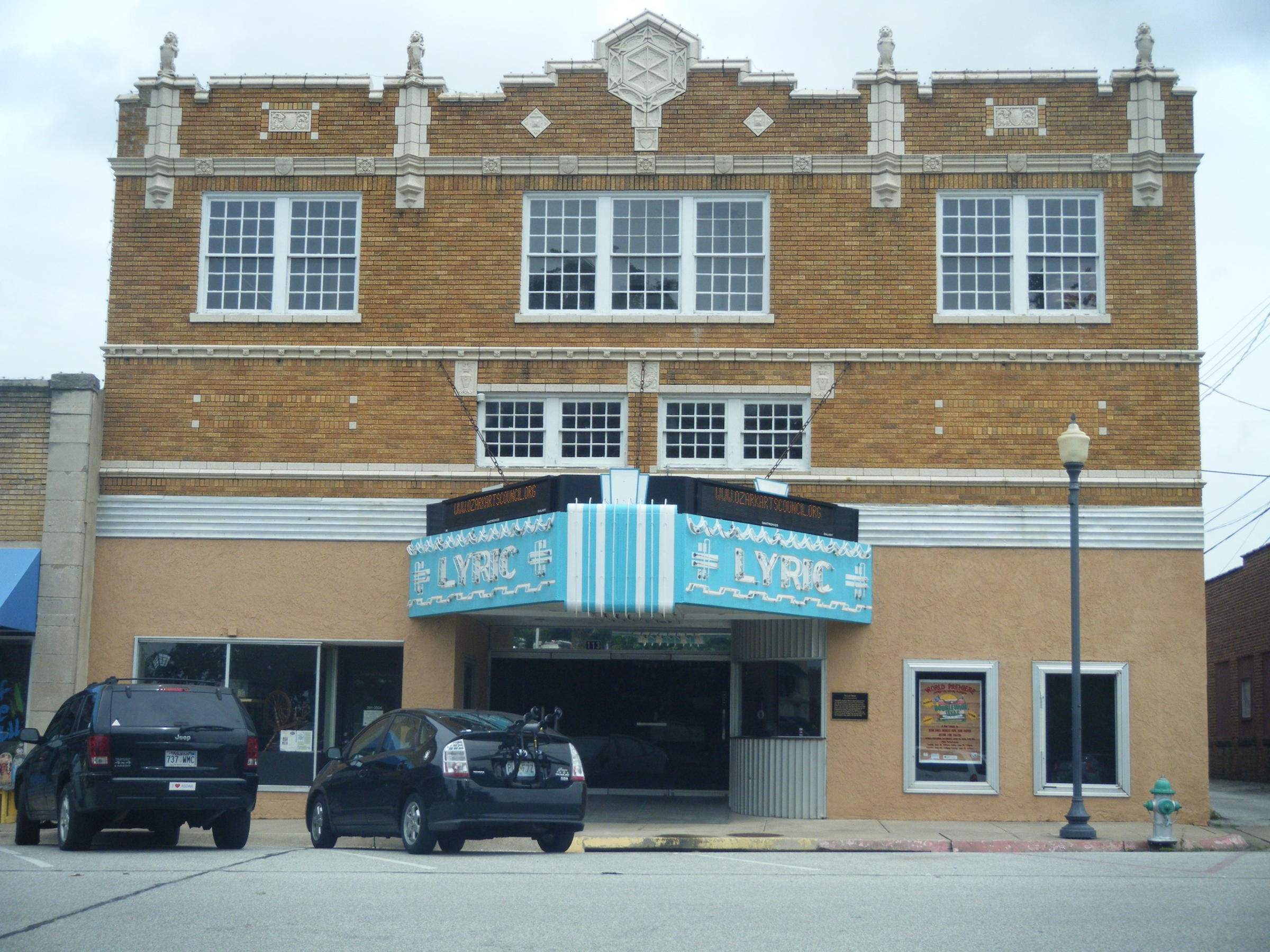 Backstory and Context
The 1929 theater replaced a previous theater that operated under the same name to the west of Harrison Square beginning in 1919. While that theater showed silent movies, innovations in technology and the booming economy of the 1920s convinced the owner to build this modern theater. The theater closed in 1977 when a new theater opened at the Ozark Mall. After a decade of being empty, the building was sold at auction in 1988.

Upon hearing that a bidder intended to buy the building in order to create a parking lot, Glenna Ragan, a local businesswoman, purchased the theater to prevent its demolition. Ragan sold the building to the Ozark Arts Council in 1996. Members and supporters raised funds in the coming years and donated countless hours to restore the building which has won awards for historical preservation and now serves as one of the most important cultural and community institutions in Harrison.
Sources
Bettman, Theresa. The Lyric Theatre—'Jewel of the Historic Harrison Square'. KSMU Public Radio. . Accessed November 04, 2018. http://www.ksmu.org/post/lyric-theatre-jewel-historic-harrison-square#stream/0.


Additional Information