Woodrow Wilson High School
Introduction
This school is home to the flying eagles of Beckley West Virginia. The eagle statue stands in front of the school for everyone to see. The statue was created after the school relocated 1967, and it is known as a gathering place for the student body.
Images
The eagle statue located outside of Woodrow Wilson High School.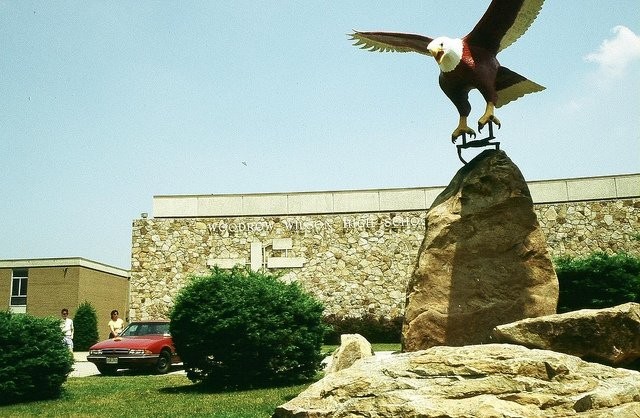 Woodrow Wilson high school located in Beckley West Virginia.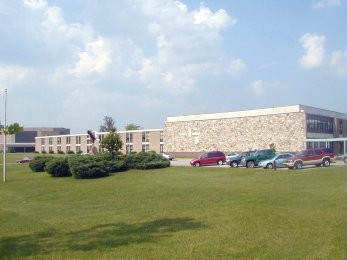 Our nation's 28th President Woodrow Wilson.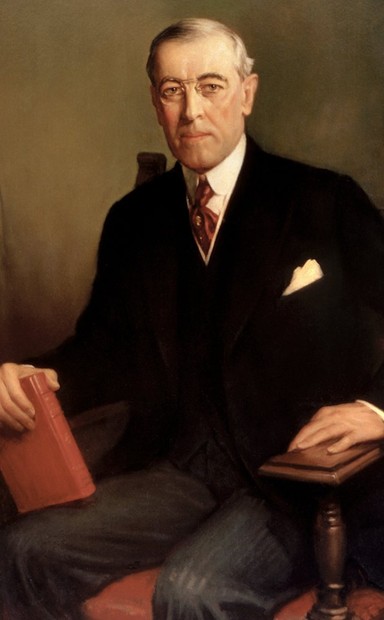 Backstory and Context
The high school, located in Beckley WV, is named after our nation's 28th president, Woodrow Wilson. He was known for his hard work ethic, which is implemented on the student body. Woodrow Wilson was an advocate for democracy and world peace. His name will forever represent the students at Woodrow Wilson.

As of 2018, the total enrollment for the high school is 1,351. The school teaches grades 9-12th and is a AAA school. According to USnews.com, Woodrow Wilson offers opportunity for students to take AP classes and has a 21 percentage of students who take the advanced placement courses. Overall, Woodrow Wilson has an 83 percent graduation rate.

There has recently been a controversy among the residents in Beckley about changing the name of Woodrow Wilson. To some, he was perceived as a racist, and is not thought of as someone who should represent the high school. Woodrow Wilson is being put under consideration to being renamed "Beckley High School." To most of the student body, renaming Woodrow Wilson would be like trying to erase history.

The eagle statue is located in the front of Woodrow Wilson, and faces towards where the students enter the school daily. It stands over ten feet tall, and is a representation of the values that need to be instilled in the students. The school mascot stands for power and strength. The statue was built after the school relocated in 1967.

To the student body at Woodrow Wilson, the Eagle is a gathering for the students. It is where many of the athletic teams and clubs meets to take photos for the school. Here, these students will make memories that will be held to them for the rest of their lives. The Eagle is seen by anyone who is entering into the school, and is a reminder of school spirit and pride.



Sources
How Does Woodrow Wilson Rank among America's Best High Schools? (n.d) hhtps://www.usnews.com/education/best-high-schools/west-Virginia/districts/Raleigh-county-schools/Woodrow-Wilson-high-school-21424

"Woodrow Wilson." The White House, The United States Government, www.whitehouse.gov/about-the-white-house/presidents/woodrow-wilson/.

"Woodrow Wilson High School / Homepage." / Homepage, wv01919578.schoolwires.net/site/Default.aspx?PageID=63.

Additional Information