The Crocodile Cafe
Introduction
The Crocodile Cafe is a historic venue in Seattle Washington that still stands to this day. The club was originally founded in the early 1990s and has been the stage to many of the grunge scene bands of the time. Many bands still come to play at the Croc under new management that re-established the club in 2009.
Images
The original front view of the club.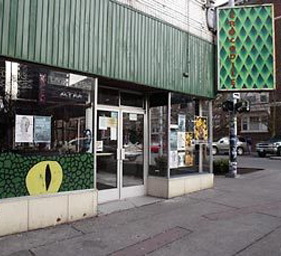 Photo of a live performance at the club.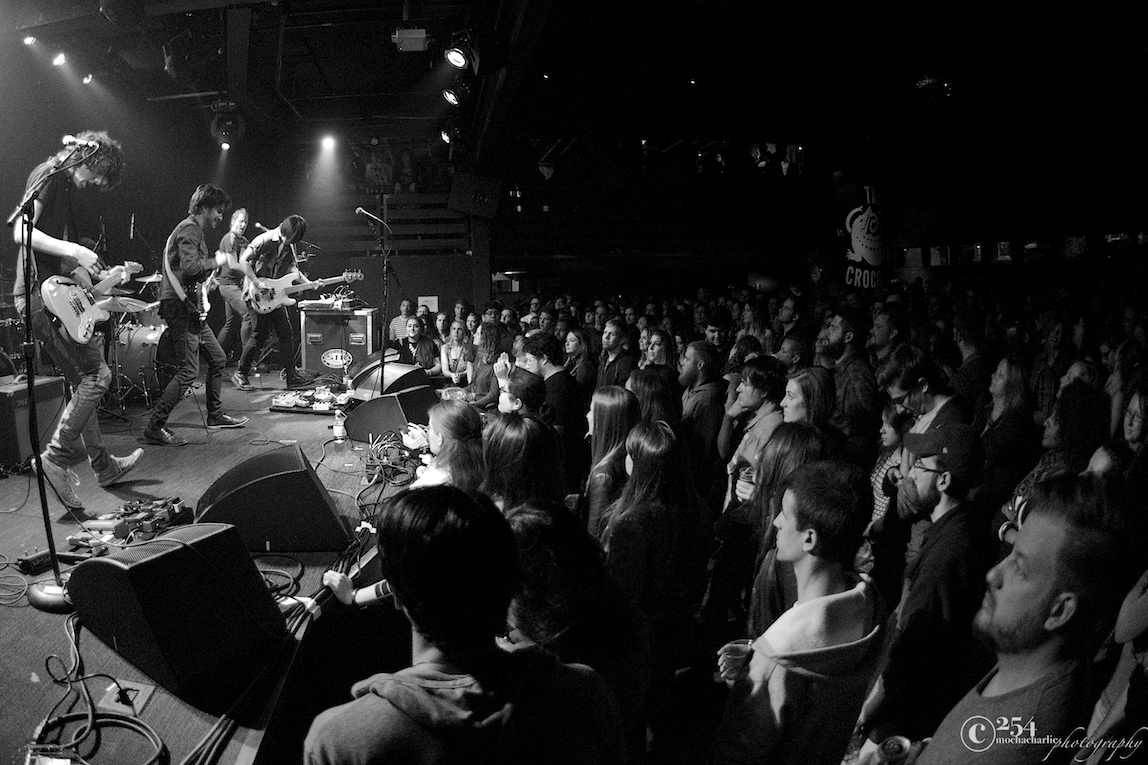 The main stage at The Croc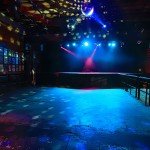 Front view of the club now.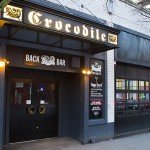 Backstory and Context
The Crocodile Cafe was founded by attorney and music fan Stephanie Dorgan ,along with a few other law partners. The club itself is divided into 3 sections: the first was the restaurant, the second was liquor bar, and the third was the small soundproof performance area. The first performance at the club was by two bands, Love Battery and the Posies, who often went by pseudonym P.O.T. (Possies on tour).

The club eventually booked bigger bands during the era of grunge sound, One particularly famous show was on October 4th, 1992 when fans paid $3.00 for a band they thought was going to be named "Pen Cap Chew". The audience was stunned to see that the entertainers of the night were the most popular band in 1992, Nirvana. Throughout many years to come, the would also be the host to other famous bands of the 90's, such as Pearl Jam, The Melvins, Mudhoney and many more Seattle based grunge bands. The club has since given a place to other musicians such as Death Cab for Cutie, Modest Mouse, Greenday, Beck, Beastie Boys and a variety of other acts.
For many years the Croc provided exciting shows almost nightly, and was home to great acts for the residents of Seattle. The owner, Dorgan, even met her husband who is the guitarist for R.E.M, Peter Buck, at the club and he became a co-owner. The couple would divorce in 2006. The club began to have problems in 2007, due to financial and staffing issues. In 2007 the club reportedly closed abruptly after a concert one night, and all staff were let go. The club was reopened in 2009 under new ownership and remains open to this day.
Sources
Bletcha, Peter. Crocodile Cafe: Seattle's Icon of the Grunge Rock Era.. Historylink. February 14, 2008. Accessed October 24, 2018. http://www.historylink.org/File/8448?fbclid=IwAR0md0JuRH9F-WuulJDZ8RGFVAM6QeMS7j3aZQfOXB9CqhRu6jK74rQtZfI.

Our History. Thecrocodile. . Accessed October 26, 2018. https://www.thecrocodile.com/our-history/.

Runtagh, Jordon. The 10 Most Legendary Rock Clubs of All Time. VH1. November 07, 2013. Accessed October 25, 2018. http://www.vh1.com/news/51851/the-10-most-legendary-rock-clubs-of-all-time/?fbclid=IwAR1mjlqVYGHKW_QAO3NmTpNK-gjITkSX7v3ZR4DM_kMo8kySJgrYg5rbMRE.


Additional Information