Our Lady of Perpetual Help Catholic Church
Introduction
Our Lady of Perpetual Help was founded in 1878 by German Catholics in Sedamsville. The location at 637 Steiner avenue was completed in 1888 and would go on to serve the community for over a century. In 1989 the church permanently closed its doors. The red-brick Gothic church continues to serve as a visual icon of Sedamsville's history into the modern era. Since 1989 the Church has stood empty. Its red-brick spire continues to strike the eye as an imposing structure on the hill leading to Mt. Echo Park.
Images
As of November 2018, the church is privately owned and is not open to visitors. All doors and windows are boarded up. (Photo taken by Bradley Cutter on 11/2/2018)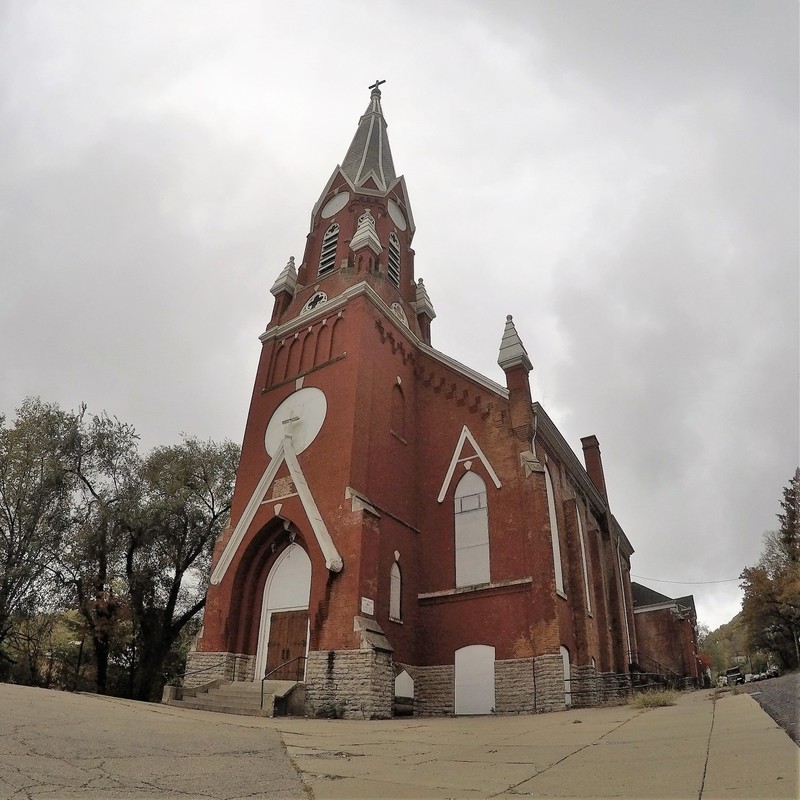 The ornate wooden doors are the only exterior opening that has not been covered with plywood. (Photo taken by Bradley Cutter on 11/2/2018)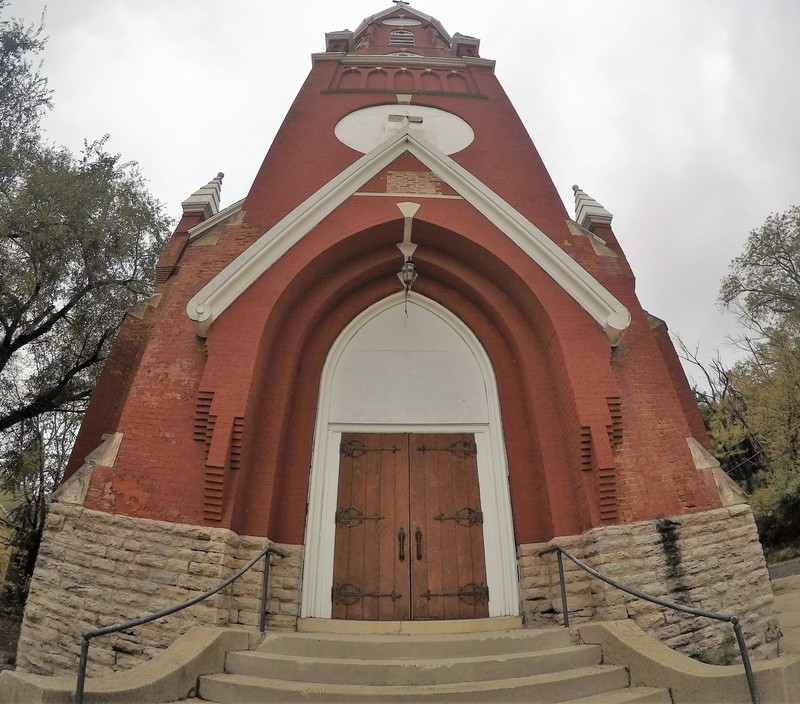 Our Lady of Perpetual Help in 1896 From the Souvenir Album of American cities: Catholic Churches of Cincinnati and Hamilton County edition, 1896.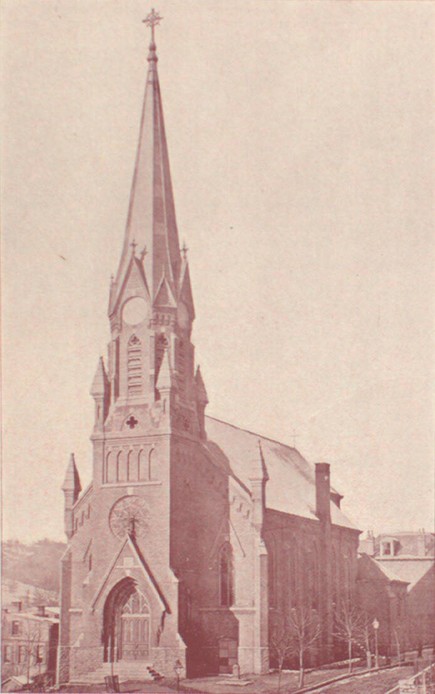 Sister Michael, a teacher and nun from Our Lady of Perpetual Help, died 4/7/1939 Photo Courtesy of the Balzer Family Private Collection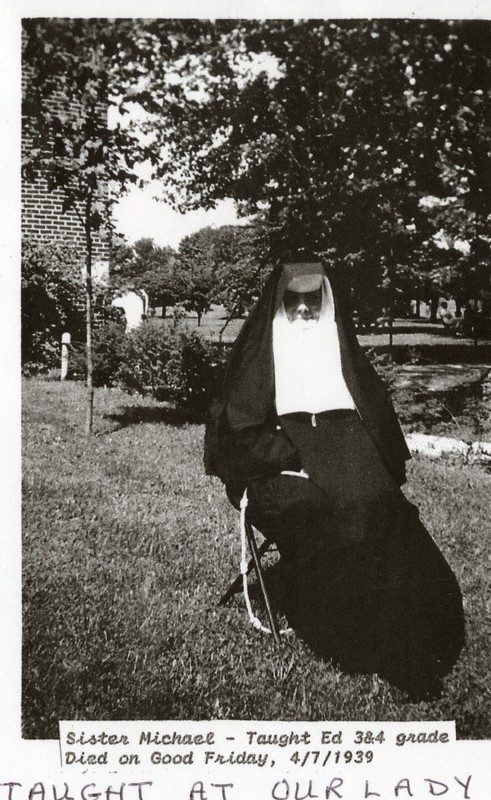 Backstory and Context
Between the founding of Sedamsville and 1861, Catholic residents of Sedamsville were obligated to travel either to St. Michael's Church or to St. Patrick's Church in Downtown Cincinnati for mass. In 1861, the Catholic community of Sedamsville organized for the founding of a Catholic parish in Sedamsville, founding what would become The St. Vincent De Paul Church. Father Donald Xavier McLeod would go on to be the first pastor of the church until his death in 1865. Between 1865 and 1878 the Catholic population of Sedamsville would grow rapidly, and much like other Catholic communities in the nineteenth century would be plagued by tensions between Irish and German parishioners.

These tensions came to a head over the German community's desire to found a school for the education of Sedamsville's children. On January 28, 1878 a group of 65 German Catholics met with Rev. Otto Jair, O.F.M., Vicar General of the Archdioceses of Cincinnati and pledged to found a new congregation of German Catholics. For the next ten years, the German Catholic Congregation would meet in a two-story stone building on Sedam street and would identify their parish as "Our Lady of Perpetual Help."

In 1886, with the insistence of the church's pastor, Fr. Joseph Klosterman, the congregation began to search for a new location. Citing a lack of protection from spring flooding, Fr. Klosterman rallied the German Catholic community to build a permanent home for the parish. The striking, red-brick Gothic church located at 637 Steiner Avenue (shown above) was completed ten years later in 1888. The new church was intended to grow the congregation, extending its boundaries south to the Ohio River, west to Anderson Ferry, and northeast to Price Hill. For a full century, the church would serve the Catholic community of Sedamsville. In 1989 the Church permanently closed its doors, citing a lack of parishioners and rising costs to maintain the structural integrity of the church.
Sources

Redman Rengsdorf, Susan. "A Neighborhood in Transition: Sedamsville 1880-1950." Cincinnati Historical Society Bulletin, vol. 39, no. 3, 175-194. Published 1981. America: History & Life.

Our Lady of Perpetual Help Church, Sedamsville 1878-1978. Cincinnati : The Church, 1978.

Giglierano, Geoffery J.. Overmyer, Deborah A.. Propas, Frederic L.. The Bicentennial Guide to Greater Cincinnati: A portrait of Two Hundred Years. Vol. 2. Cincinnati, Ohio. Cincinnati Historical Society, 1989.


Additional Information