Saint Louis Walk of Fame Star- Josephine Baker
Introduction
One of 140 stars on the Saint Louis Walk of Fame, this star commemorates the life of Josephine Baker, a world-renowned performer and civil right activist. Baker grew up in St. Louis and later moved to France where she became a famous entertainer and dancer and a supporter of the French Resistance during World War II. Even though she was a French citizen, she fought for civil rights in the United States and was recognized as a global celebrity who used her fame to support progressive more views on race. Josephine Baker's star is located among several other influential residents ranging from Maya Angelou to Ulysses S. Grant.
Images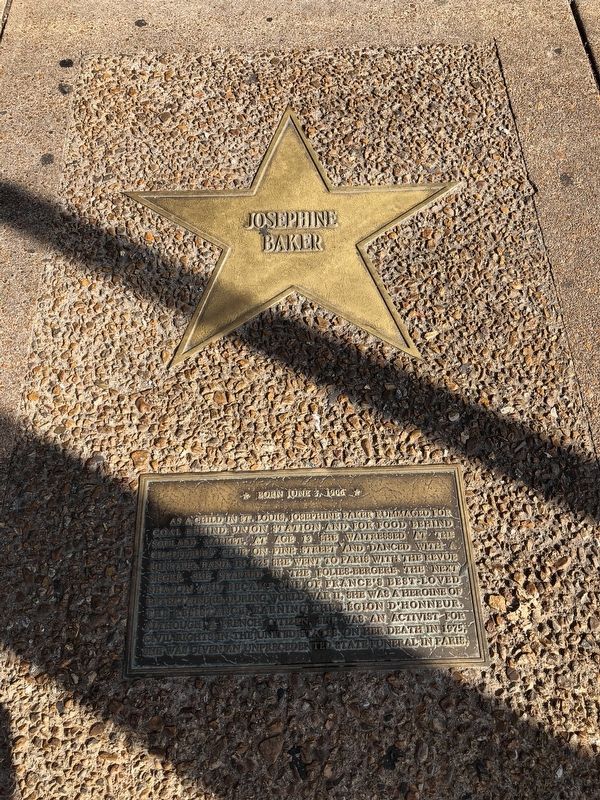 Baker left Saint Louis and became a leading international performer in France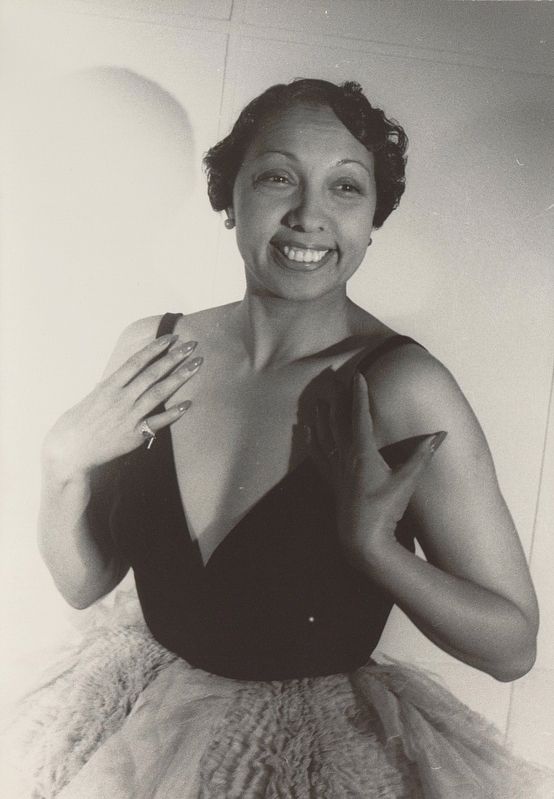 Learn more about Baker's later life with this book from Matthew Pratt Guterl and Harvard University Press linked below.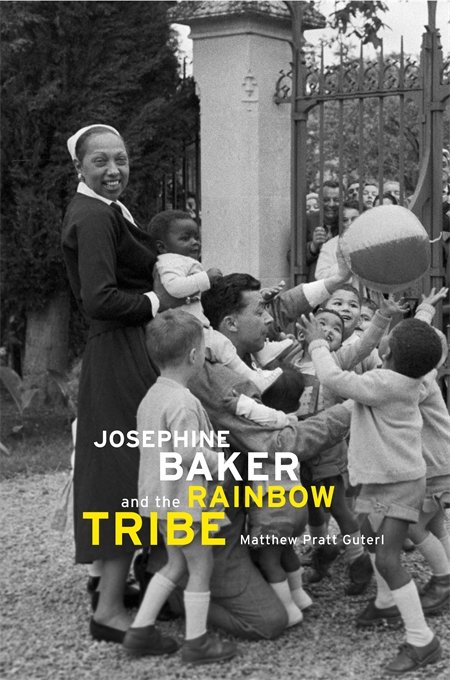 Backstory and Context
Josephine Baker grew up in St. Louis and it was here that she discovered her talents as a dancer working with a variety of street performers who earned change from passersby. Her talent was later recognized by a dance troupe, and her performing career began at fifteen. She lived and worked in New York City for a time, finding work with performers who were part of the artistic movement known as the Harlem Renaissance. In response to her many encounters with racism, she renounced her U.S. citizenship in 1937. She later became one of the famous entertainers in Paris, working as a singer and even starring in a few movies.

Baker joined the French Air Force in World War II and also spied for the French Resistance by smuggling confidential information. She was able to learn numerous secrets while performing for German troops and she passed this information on by using invisible ink written on her music sheets.

Even though she had grown to love France, Baker returned to the United States and was one of the first celebrities to refuse to perform at clubs and other venues that were not open to African American patrons. She also pushed for an end to segregation at many Las Vegas casinos and influenced other performers from Frank Sinatra to Sammy Davis Jr. who also spoke out against racial discrimination in Las Vegas showrooms. For her stance, Baker lost considerable work and found many of her white fans and show promoters turning against her.


Owing to her fame, however, Baker's activism also led to many club owners at least agreeing to temporarily end their policies of racial exclusion and segregation. Baker was recognized by the National Association for the Advancement of Colored People for her opposition against segregation. She was also one of the only woman to speak at the 1963 March on Washington for Jobs and Freedom. During that demonstration, Baker spoke plainly about the fact that she was treated far better in France than her native home.

Baker later adopted a dozen children from all over the world. She referred to them as her "rainbow tribe." They traveled around the country to promote social equality and show that racial harmony could exist.
Sources
Stephen Papich, Remembering Josephine (New York: The Bobbs-Mererill Company, Inc.: 1976), 210-213.
Norwood, Arlisha. Josephine Baker Accessed October 31, 0008. https://www.womenshistory.org/education-resources/biographies/josephine-baker.
Griffith, Joanne. Josephine Baker: From exotic dancer to activist. BBC. December 31, 2014. Accessed October 30, 2018. http://www.bbc.com/culture/story/20141222-from-exotic-dancer-to-activist.
Trex, Ethan. 5 Things You DIdn't KNow About Josephine Baker. Mental Floss. June 03, 2017. Accessed October 31, 2018. http://mentalfloss.com/article/23148/5-things-you-didnt-know-about-josephine-baker.
Additional Information