Selena Memorial
Introduction
"Mirador de La Flor"- translated to English, it means "overlook of the flower" and is the name of this monument to the Tejana (Texas Mexican) singer, Selena Quintanilla Pérez, who was associated with La Rosa Blanca, or a white rose. This monument was erected two years after Selena's tragic death on March 31st, 1995.
Images
This is one side of the monument. It shows the white rose.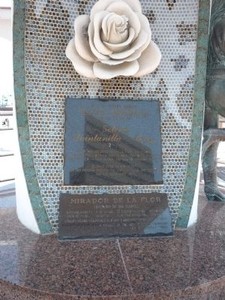 This is a statue of Selena. The statue is leaning against the wall, and it is on the right side of the monument.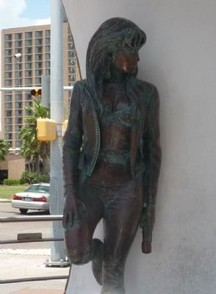 This is a picture of Selena in 1995.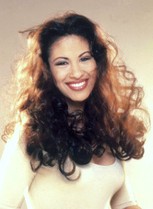 Singing was a passion for Selena, and her fans loved her. Pictured above is one of her iconic outfits.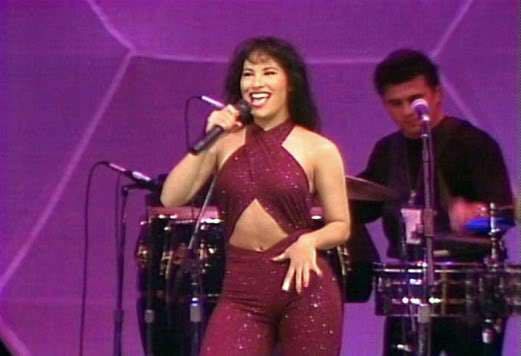 Backstory and Context
Selena Quintanilla Pérez was born in Lake Jackson, Texas, on April 16, 1971. Her parents were Marcella Pérez and Abraham Quintanilla. Her father, Abraham, was a former singer of the band Los Dinos. He discovered Selena's ability to sing when she was eight years old. He assembled a band composed of Selena and her siblings. Her brother A.B. was the lead guitarist and the eventual producer of her music, and her sister Suzette was the lead drummer. Her parents started a restaurant, Papagallo's, and this is where the family band, Selena y Los Dinos, started their musical career.
Selena's music was influential to several different music genres. Selena y Los Dinos brought Tejano music to places like Puerto Rico, Central America, and throughout Mexico. Before she passed away, she had concerts scheduled throughout Central America, including Chile, Brazil, and Venezuela.
Selena y Los Dinos released several albums over the years, including Alpha (1987), Dulce Amor (1988), Preciosa (1990), Selena Live (1993), Amor Prohibido (1994), and Dreaming of You (1995). Selena won a Tejano Music Award for Female Entertainer of the Year, and she would win more Tejano music awards in the years to come. Selena y Los Dinos dominated the music industry, and she was also the first Tejana singer to sell more than 300,000 albums. She was recognized in 1994 in contemporary U.S. music when she won a Grammy for Best Mexican-American Album for Selena Live.
Not only did she sing, but she also had talent when it came to clothing. She would design and sew her own costumes. In 1992, she created her own clothing line, Selena Etc. Boutique-Salon in Texas. Later, a boutique in San Antonio opened. The Quintanilla family appointed Yolanda Saldívar as the manager of her boutiques. She later became Selena's registered agent.
In December 1994, the boutiques began to suffer due to the lack of staff members. Saldívar would often fire the employees she disliked, resulting in the shortages. Her father became worried about Saldívar and warned Selena, but she did not listen to him. Later, in 1995, he received several phone calls from concerned fans that had paid to be in Selena's fan club but had not received anything. An investigation began and it was found that Saldívar had embezzled more than $30,000. Selena's father told Saldívar that if she did not hand over the financial records and they disproved his accusations, he would involve the police. However, she delayed handing over the financial statements. On March 31, 1995, Selena went to a hotel where Saldivar was staying and demanded that she hand the statements over. Saldívar pulled a gun from her purse and pointed it at Selena. Selena tried to flee, but Saldívar shot her. While being transported to the hospital, Selena died. She was 23 years old.
Sources
Aguila, J. (2017, Oct 27). Selena: A dream lives on in song. Variety, 337, 113-114,118. Retrieved from https://search-proquest-com.marshall.idm.oclc.org/docview/1961327526?accountid=12281
Howe Verhovek, Sam (April 1, 1995). "Grammy Winning Singer Selena Killed in Shooting at Texas Motel". The New York Times. p. 1.
Ruíz, Vicki, and Virginia Sánchez Korrol. 2006. Latinas in the United States : A Historical Encyclopedia. Gale Virtual Reference Library. Bloomington: Indiana University Press. http://search.ebscohost.com.marshall.idm.oclc.org/login.aspx?direct=true&db=e900xww&AN=171514&site=ehost-live.

Additional Information