The Town of Stout
Introduction
The ghost town of Stout, located Southwest of Fort Collins, now sits at the bottom of Horsetooth Reservoir. The quarry and mining settlement sat at the bottom of the foothills, separate from the agricultural community of Fort Collins. The town had a school, hotel, and a store that supplied the citizens of Fort Collins with alcohol during the city's prohibition, which took place from 1896 to 1969. The town stood from the late 1800s until the 1940s, when construction of the reservoir began.
Images
Ruins of boarding house mostly used by quarry workers. South of Horsetooth Reservoir. (Courtesy of the Coloradoan archives)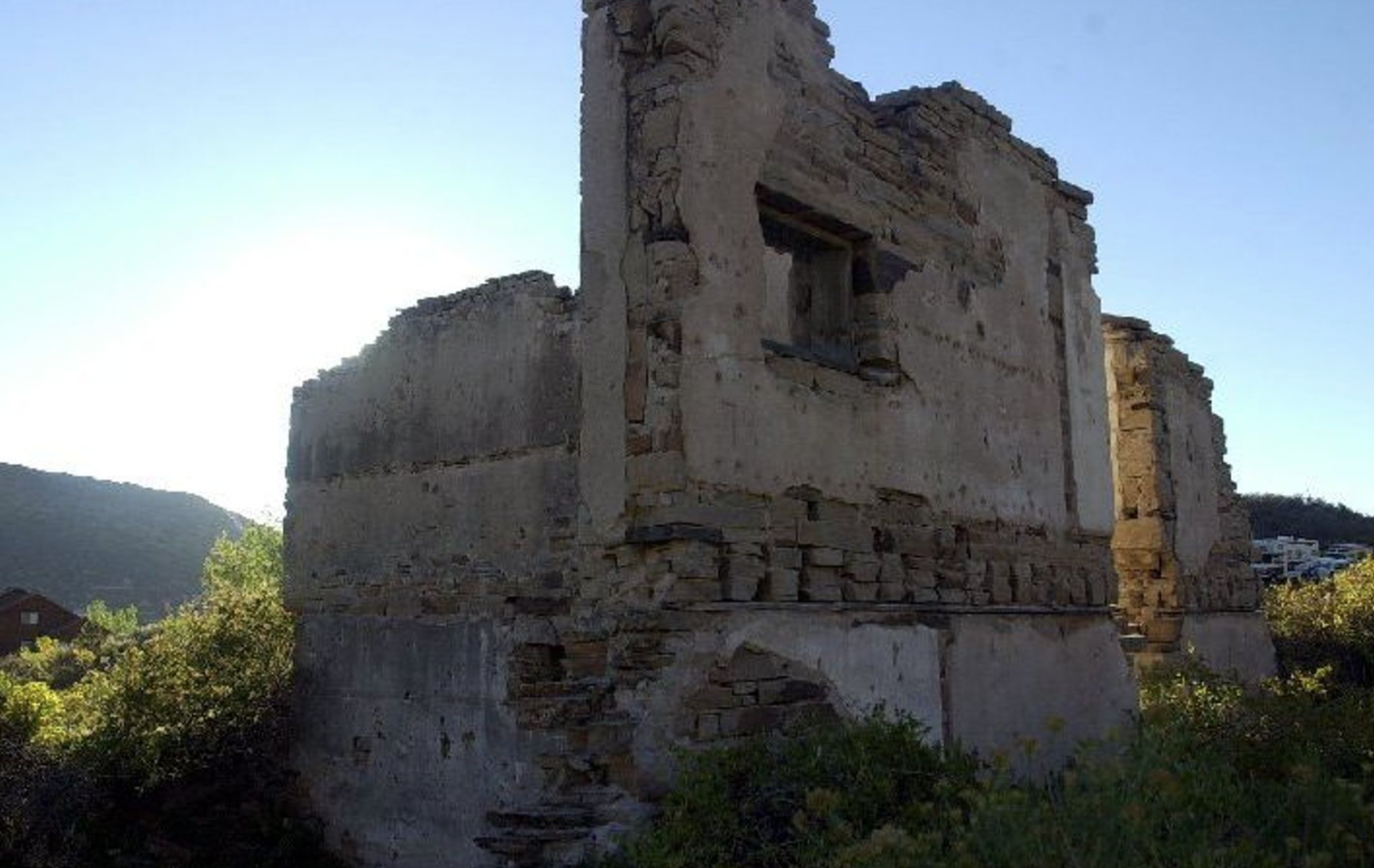 Stout in 1946, one month before construction of the reservior. (Courtesy of the Bureau of Reclamation)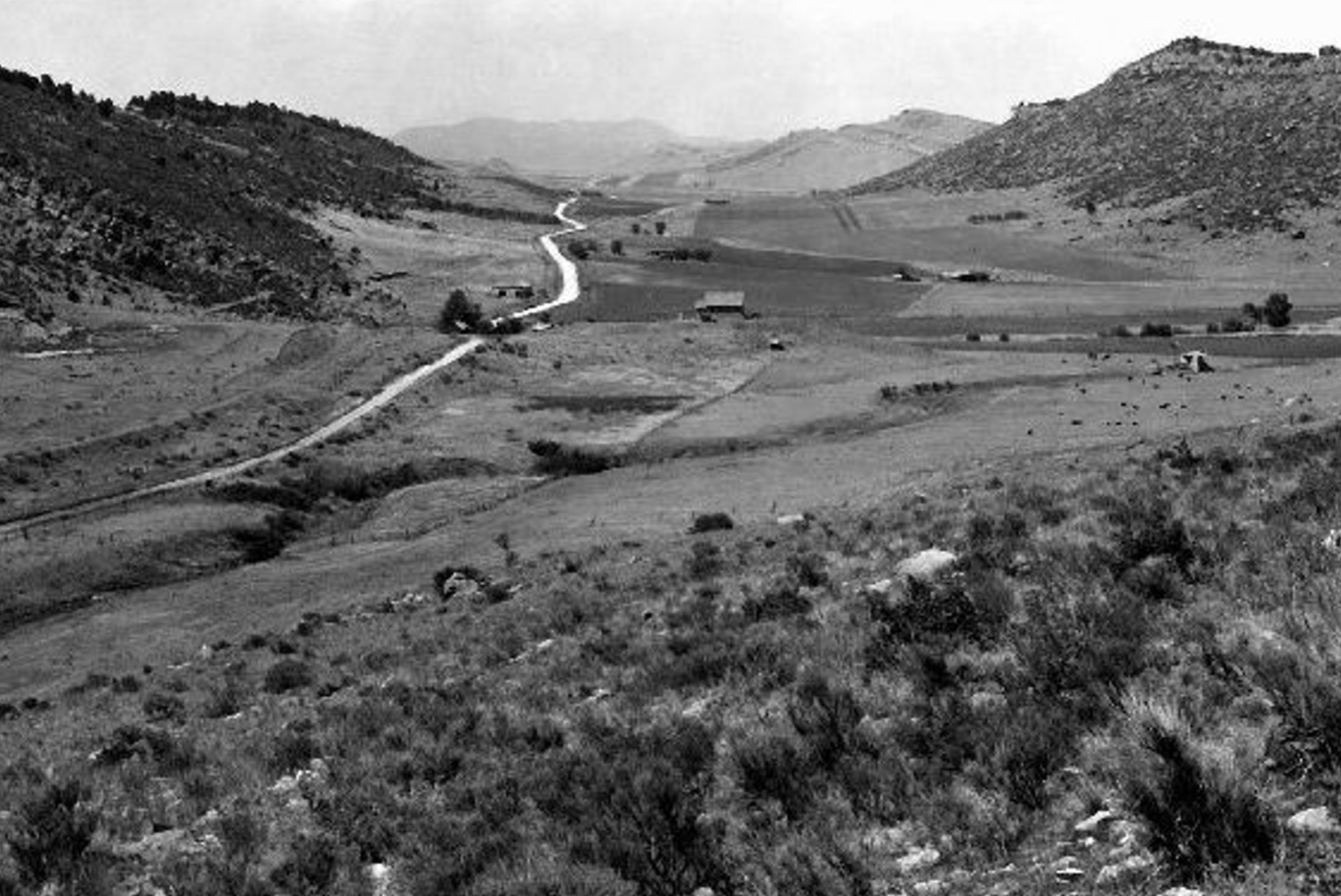 Ranch and housing (Courtesy of Denver Public Library)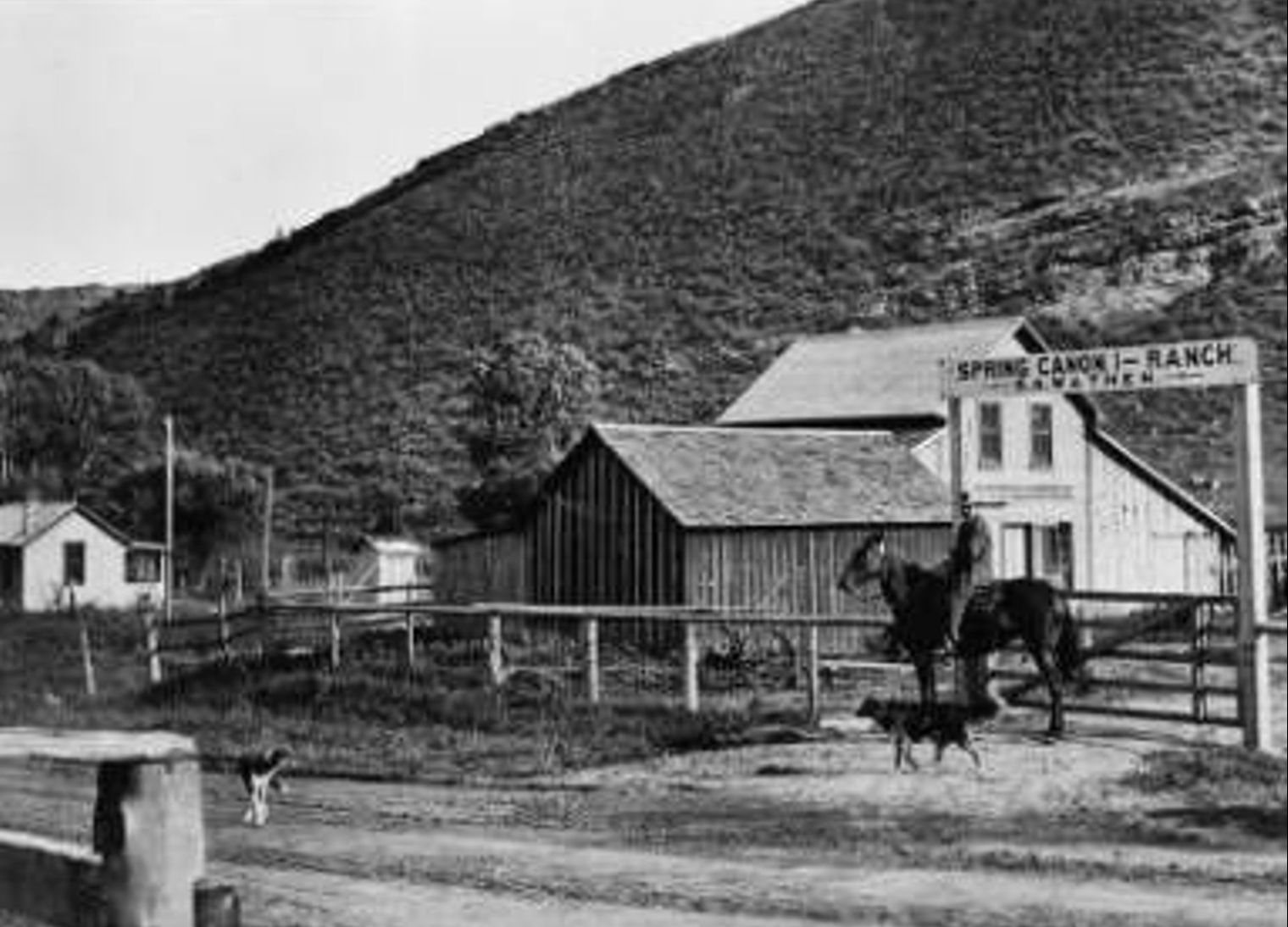 Highland School at Stout, 1889. (Courtesy of the Fort Collins Public Library)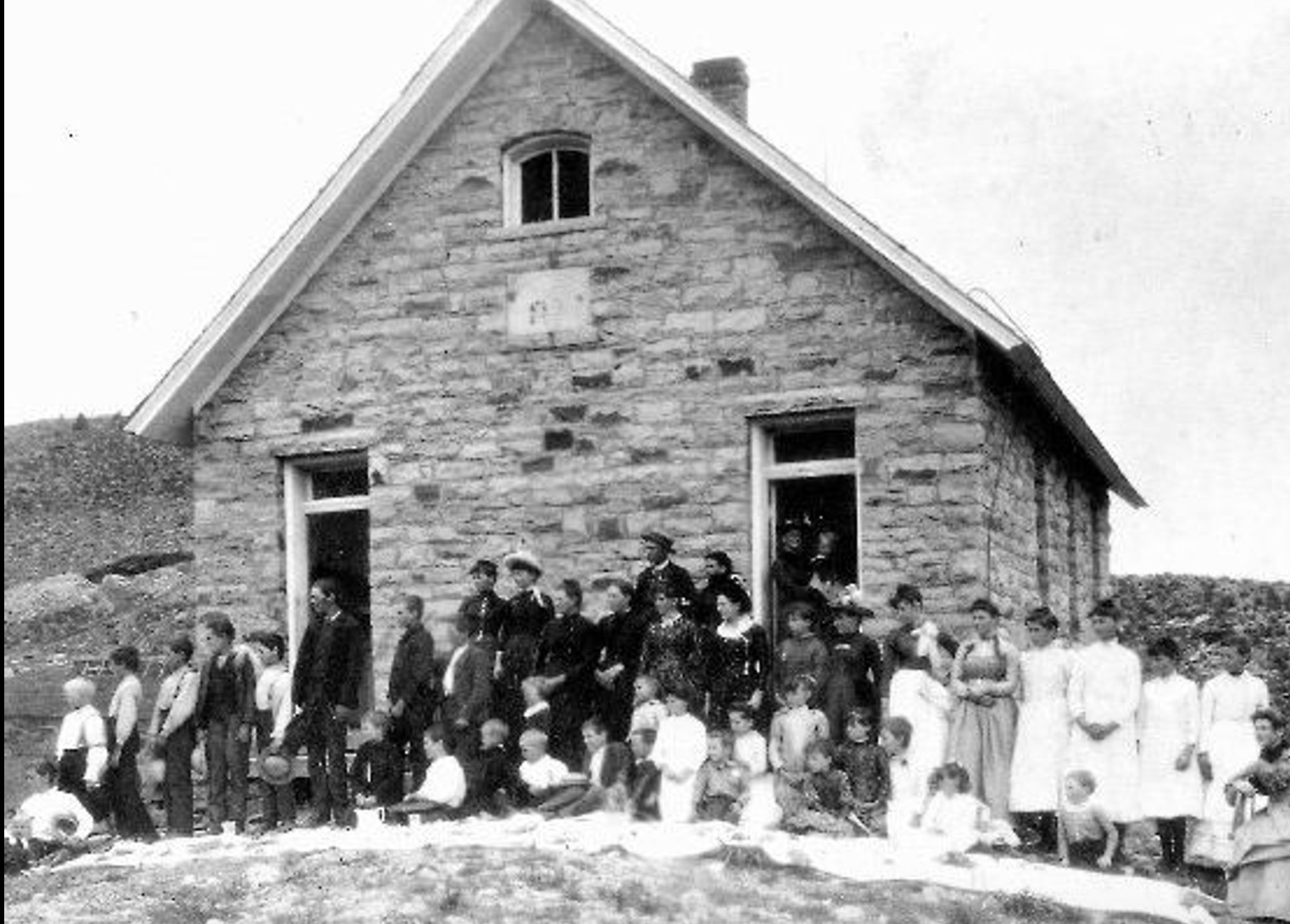 Quarriers near a stone lodging house, 1893. (Courtesy of Denver Public Library)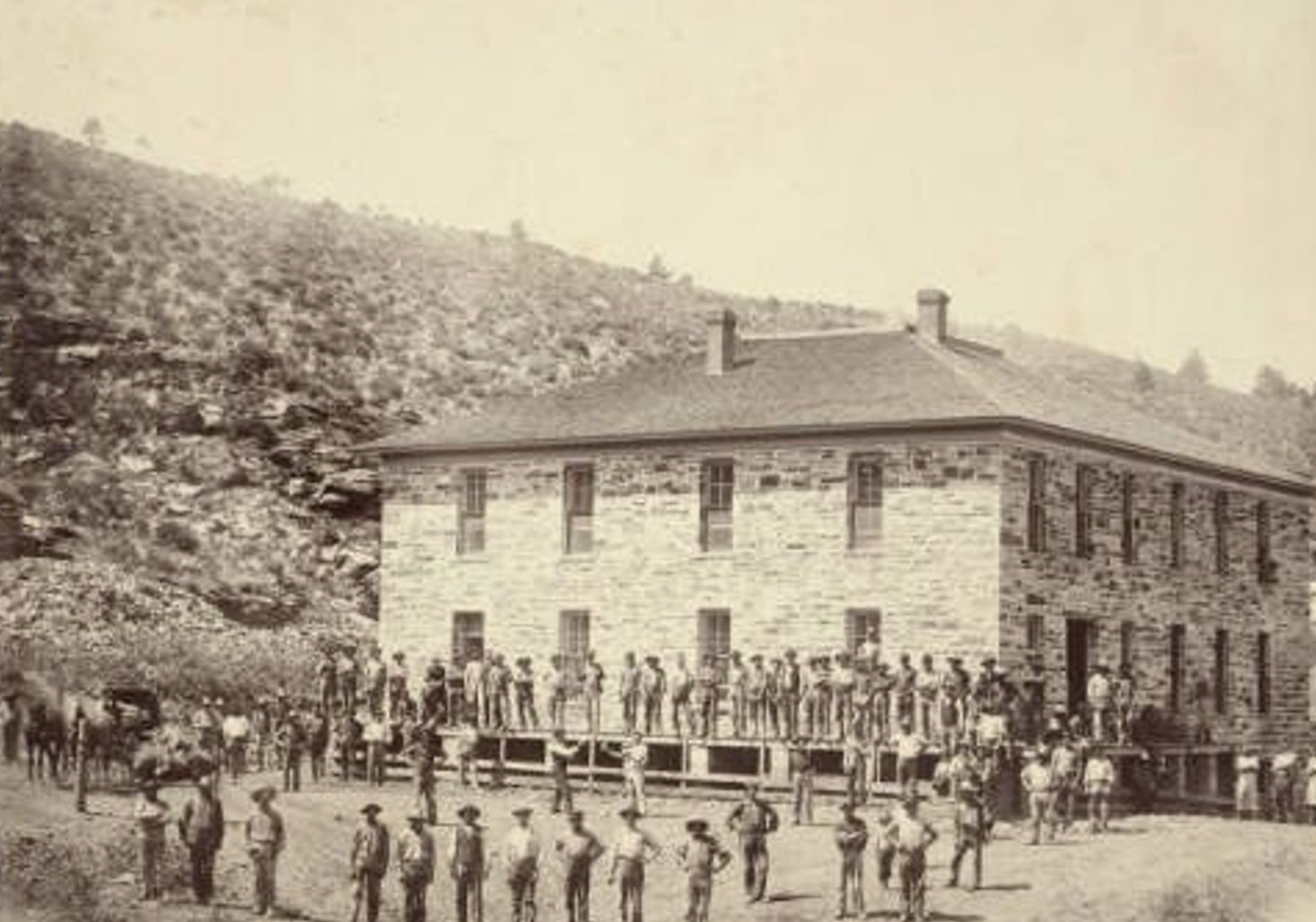 Backstory and Context
The town was first established as a settlement for nearby stone mines. Stout's economy rested on the income from the sandstone it produced, mostly between 1880 and 1890. This sandstone was used across the west for sidewalks and buildings. Due to transportation routes made for the stone, it was easy for residents of Fort Collins to travel to the quarry town and purchase alcohol. Sometimes this would end in excessive drunkenness, causing outrage from Fort Collins city officials, who worried about drunk drivers being a danger on the roads. It lay as a ghost town for nearly 60 years until the proposal of Horsetooth Reservoir sealed the town's fate forever. Some structures were not lost to the reservoir completely, like the boarding house, which can still be seen south of the body of water.
Sources
1. Fleming, Barbara. History: A look back at when Fort Collins was dry. The Coloradoan. 13 May 2018. 23 October 2018.

2. Stout: the town site under Horsetooth Reservoir. Fort Collins History Connection. . 23 October 2018.

3. Stout: The lost town at the bottom of Horsetooth. The Coloradoan. . 23 October 2018.