Stover Drugstore
Introduction
Frank Stover was the first man to open a drugstore in the city of Fort Collins in 1888, but he sold more than just medicine. During the prohibition era, the Volstead act allowed the purchase of alcohol for medical or sacramental purposes. Stover's drugstore became the most common method for 'legally' obtaining alcohol during prohibition.
Images
F. P. Stover's Drugstore in 1888. photo credit: Fort Collins by Barbara Flemming, page 30.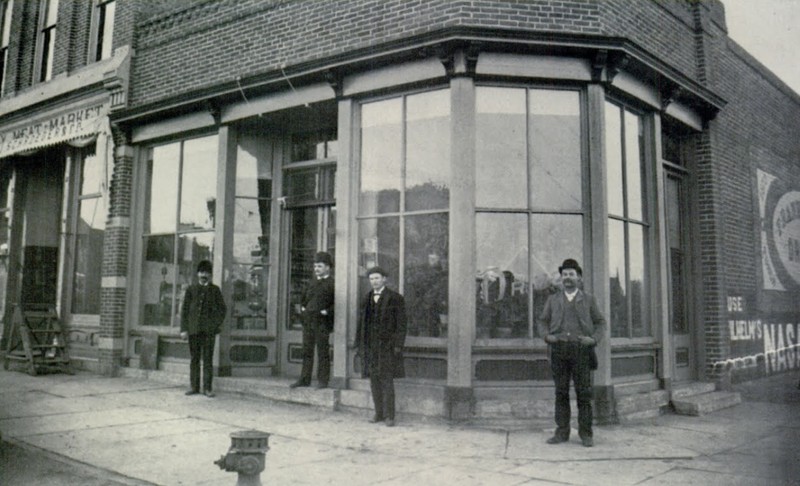 F. P. Stover's Drugstore in 1907, after the second level was added. photo credit: Fort Collins by Barbara Flemming, page 31.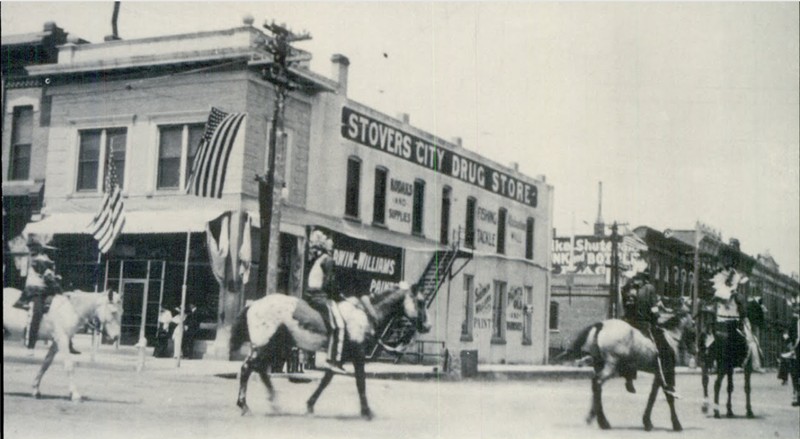 Encore Bridal Loft now occupies what used to be F. P. Stover's first Drugstore. photo credit: Kimball Nelson, October 2015.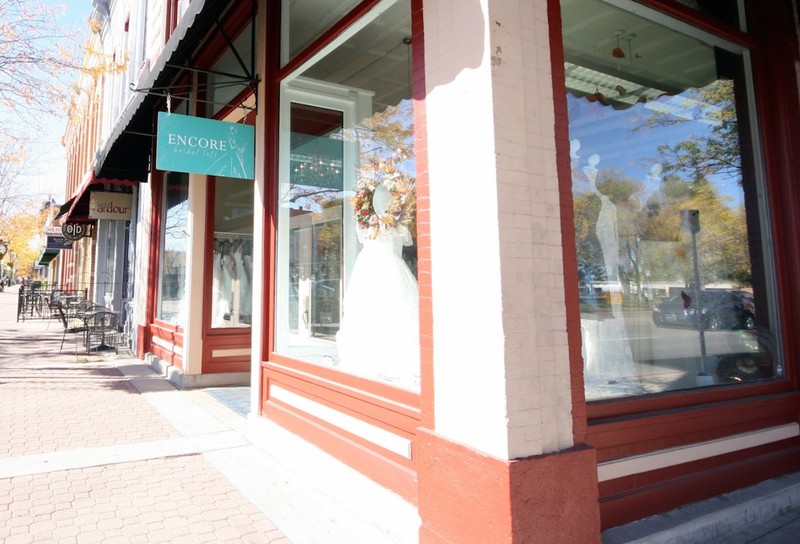 Backstory and Context
Frank Stover, the first druggist in Fort Collins, opened his drugstore in 1884 at this location, 261 Linden Street, before moving to the later location, 209 N College Avenue, in 1909.
When prohibition was first established in Fort Collins in 1894, one of the only ways left to "legally" obtain alcohol was through drugstores. Drugstores during the time still commonly gave alcohol as a medical treatment for everything from diabetes to old age, but only with a written prescription from a legally practicing doctor. During prohibition, only alcohol used for medical or sacramental purposes was still legal. As a result, the number of prescriptions for medical alcohol increased, as did the fortunes of druggists and pharmacies both in Fort Collins and across the nation when national prohibition was established in 1920.

We know that Frank Stover's drugstore supplied medical alcohol to Fort Collins residents based on articles written in the Fort Collins Courier in 1907. The first article, written October 30, reports that F.P. Stover was fined $150 for selling alcohol, as the sale of alcohol as being for medical purposes was questionable. Frank Stover was sent to jail over the matter. Later articles mention doctors' opposition to an ordinance that requires them to state the ailment which requires the prescription for alcohol, youth societies opposition to an ordinance which allows more freedom in sale of liquor at drugstores and a liquor selling fee for druggists to be set at $500/annum. The Stover drugstore continued to sell alcoholic medicines until they fell out of favor with the repeal of prohibition in 1935, which made alcohol more widely available once again.
Sources
Flemming, Barbara. McNeill, Malcolm. Fort Collins. Charleston, South Carolina. Arcadia Publishing, 2010. pages 30-31.

Fort Collins Detailed Timeline 1900. Fort Collins History Connection. Accessed October 17, 2018. https://history.fcgov.com/timeline/1900.

Bell, Emily. This 75 Billion Dollar Business Was Built Selling Whiskey During Prohibition…Legally. Vinepair. October 16, 2015. Accessed October 17, 2018. https://vinepair.com/wine-blog/walgreens-whiskey-prescriptions-prohibition/.


Additional Information