Marietta and Cincinnati Railroad Culvert
Introduction
Located east of Athens, this culvert directs water flowing into the Hocking River. It is made of cut sandstones formed into an arch. The Marietta and Cincinnati Railroad constructed the exceptionally long culvert to allow its trains to pass above without concern for flooding. The culvert is one of a chain of tunnels and culverts constructed by the Marietta and Cincinnati Railroad, which had to traverse the many hills, valleys, and streams of Southeastern Ohio.
Images
Downstream opening, April 3, 2018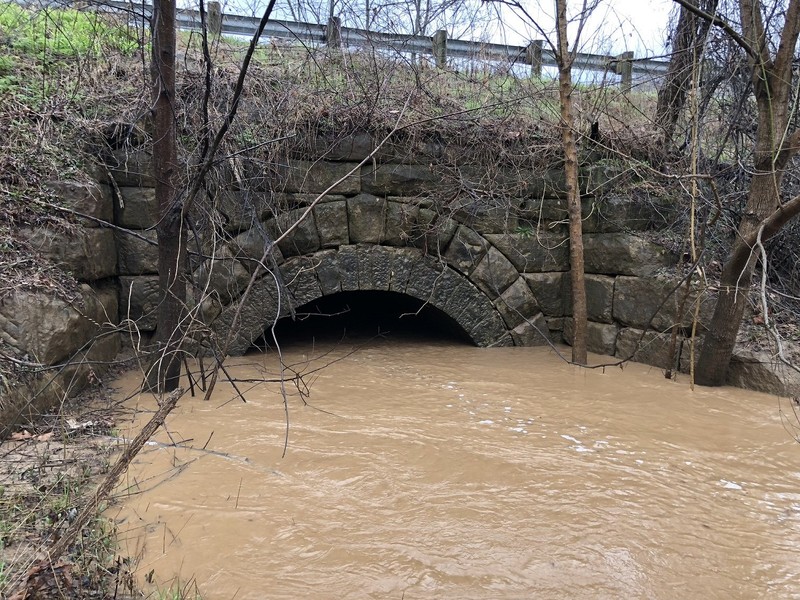 Downstream opening, April 3, 2018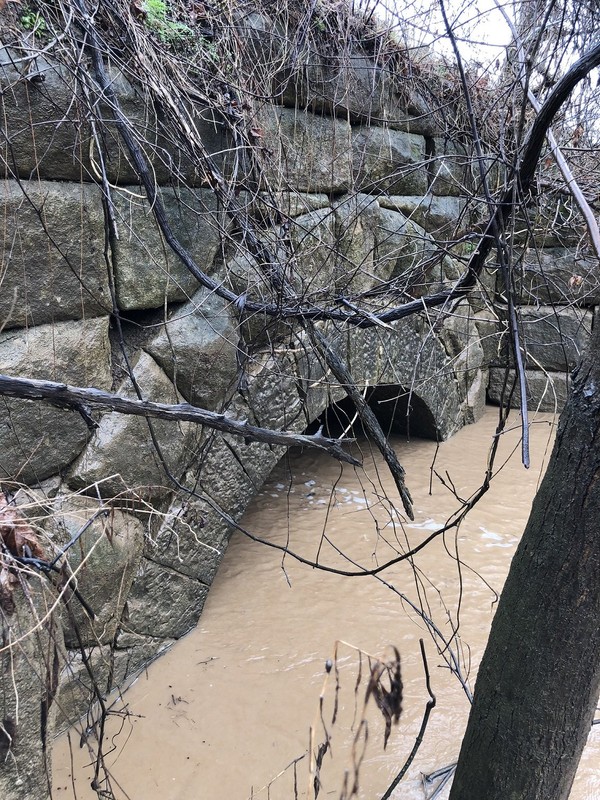 Upstream opening, April 3, 2018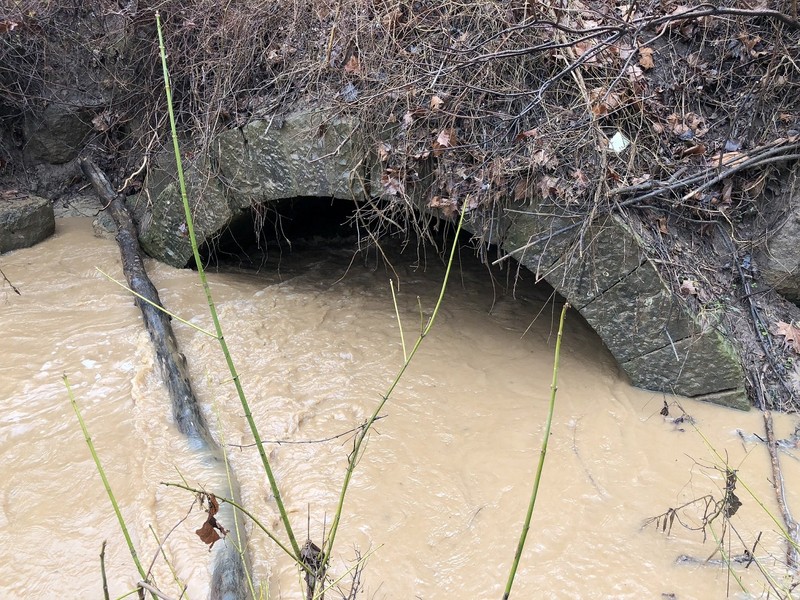 Upstream opening, April 3, 2018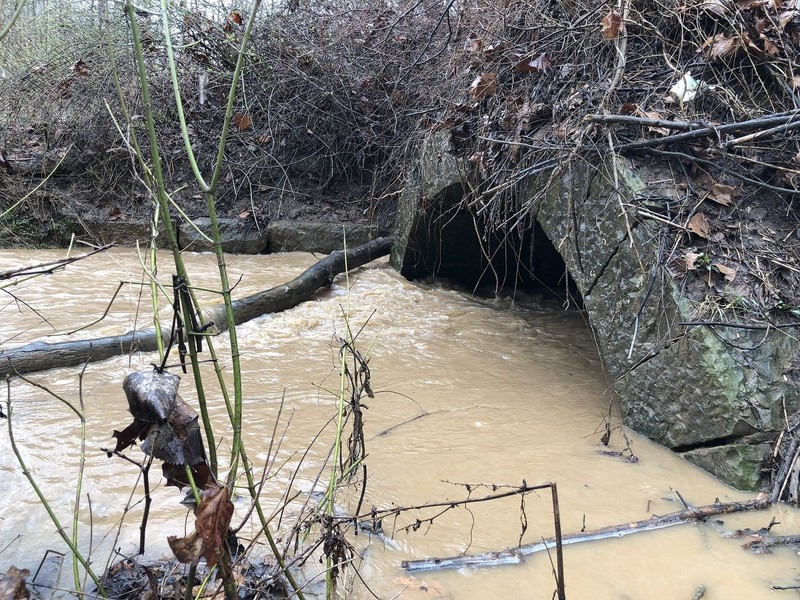 Backstory and Context
Incorporated in 1845 as the Belpre and Cincinnati, the Marietta and Cincinnati Railroad began constructing a line from Marietta through Southeastern Ohio in the 1850s with the goal of connecting Marietta with Cincinnati. The railroad's founders envisioned a line that would carry passengers and freight across the lower portion of Ohio, as well as connect to the Baltimore and Ohio and larger railroads to the east. The Appalachian Foothills posed a challenge to early railroad engineers, who were forced to design and construct many tunnels, trestles, and culverts in order to maintain the railroad's grade. Despite financial setbacks, the Marietta and Cincinnati railroad accomplished its goal; the first train ran the complete distance between Cincinnati and Marietta in 1857.
The culvert now sites next to US Route 50 immediately west of Canaanville. The Marietta and Cincinnati Railroad constructed the culvert as part of the line running from Scott's Landing, just south of Marietta, to Athens, and was close to the stop at Warren's Station. The exact date the railroad constructed the culvert in unclear, however, severe rains in 1858 caused serious damage to the entire line by washing out ballast and causing slippage.1 After repairing the damage, the railroad had to construct culverts from heavy stone to prevent the many deep streams from overflowing and again washing out the railbed.

The Marietta and Cincinnati made many improvements in the 1860s, but the many tunnels and culverts were expensive to maintain and repair. The line became unnecessary after the Baltimore Short Line Company laid rails along a new route from Belpre to Athens. The new line opened in 1874 and was not only short but easier to maintain without as many trestles and with no tunnels. At Canaanville, the short line ran parallel to the M&C did not use the culvert. With the expansion of interstate highways in the 1930s, the M&C right of way, held up by the culvert, became the foundation for US Route 50 through Athens. In the 1990s, the state widened and moved US Route 50; since then the culvert has still served its purpose by carrying water underneath Canaanville Road.

Sources
1. Byers, David E. The Federal Valley Railroad Company & its Ancestors. Westerville, OH. Integrity Press, 2000. 12.

Additional Information