Terence V. Powderly House
Introduction
This beautiful, mid-19th century home is historically significant for two reasons. It is a fine example of Victorian architecture and was the home of nationally-known labor rights activist and leader, Terrence V. Powderly, who lived here for several years. Powderly was the leader of the Knights of Labor union in the 1880s; it was one of the largest unions in the country at the time, boasting over half a million members in the mid-1880s. Powderly was also a lawyer and mayor of Scranton for two terms. The house is a private residence today but can be easily seen from the street.
Images
The Terence V. Powderly House was built sometime in the mid-1800s.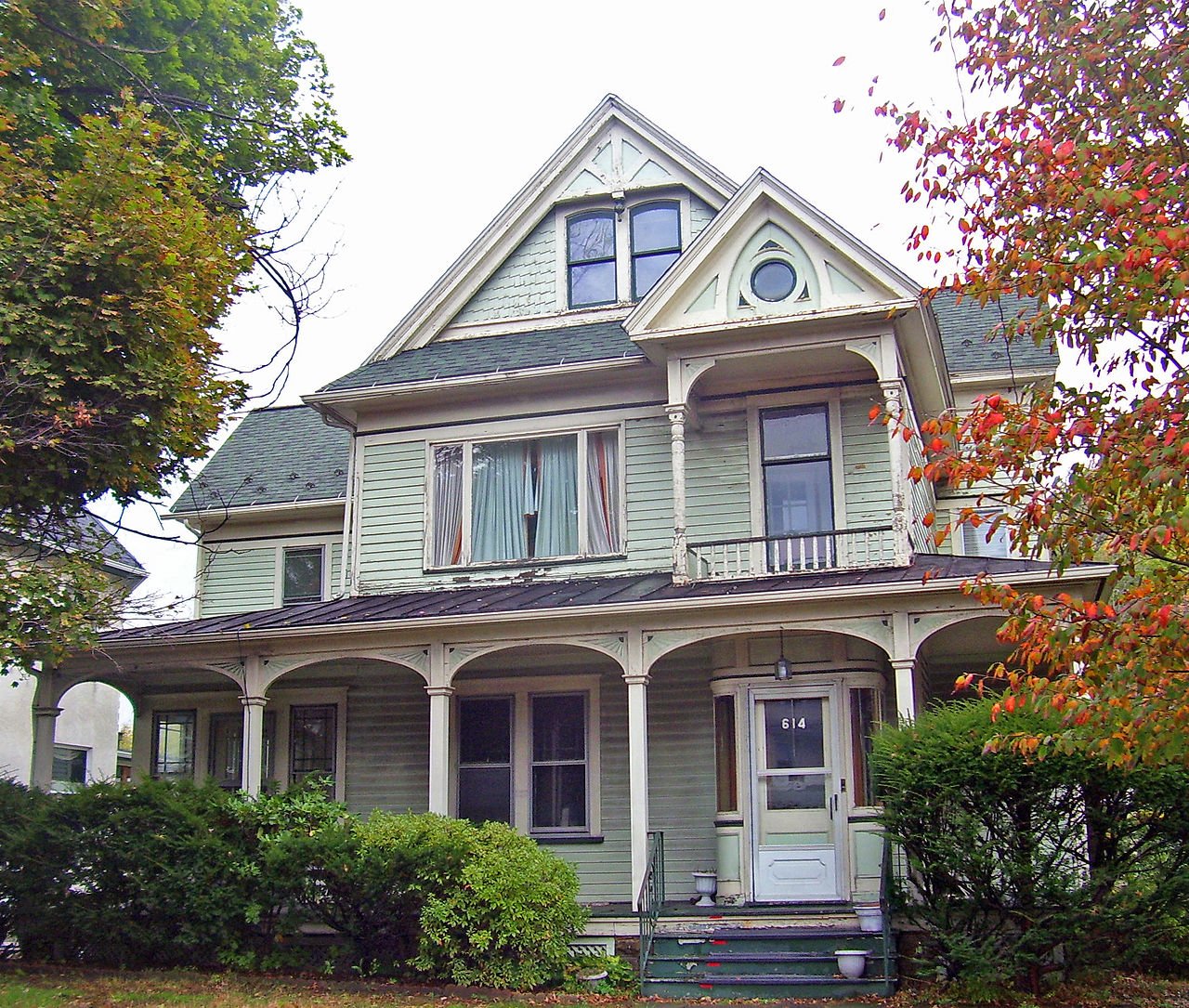 Terence V. Powderly (1849-1924)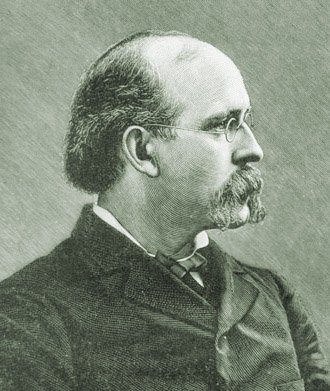 Backstory and Context
Terrence Powderly was born in 1849, the 11th of 12 children. He started to work at the age of 13 as a switchman for the Delaware and Hudson Railway; he soon worked in other areas of the railroad. He eventually became a machinist and joined Machinists and Blacksmiths International Union. He rose up in the union's ranks, eventually becoming president. He lost his job in the aftermath of the Panic of 1873, a financial crisis that affected Europe and North America for several years. After working in Canada for some time, Powderly made his way to Pennsylvania where he joined the Knights of Labor in Scranton. As before, he was elected to higher and higher positions, finally becoming Grand Master Workman, a position he would hold until 1893.

Unlike other unions of the period—such as the American Federation of Labor, which was led by Samuel Gompers—the Knights of Labor openly welcomed women and African Americans into the union. However, Powderly thought unions should be peaceful and not confrontational. This meant that he opposed strikes, a belief not shared by other unions, and instead advocated for arbitration. While this worked in some cases, employers hated arbitration. Another interesting thing to note about Powderly is that he did not support an eight-hour workday.

The rest of the union did, however, and the Knights organized a nationwide strike calling for an eight-hour day in May 1886. What happened next would lead to the union's downfall. On May 3, a bomb exploded during a strike in Chicago, killing eight police officers. Without evidence, the Knights were blamed and as a result, they lost support from the public, members left the union, and the Knights were castigated by businessman around the country. The most notable of these was railroad baron Jay Gould, who was among the more vociferous in attacking the Knights.

In a few years, the American Federation of Labor (AFL) overtook the Knights as the largest and most effective union. Its members, however, were mostly white and male, in contrast to the Knights. Nonetheless, the AFL achieved higher wages and better working conditions.

Powderly was ousted from the Knights in 1892 for his support of populist presidential candidate James Weaver. Becoming a Republican, he supported William McKinley in the 1896 presidential election. McKinley rewarded Powderly's support by appointing him to jobs in the Bureau of Immigration and Department of Labor.
Sources
Greenwood, Richard. "Terence V. Powderly House." National Park Service - National Register of Historic Places Nomination Form. October 15, 1966. https://npgallery.nps.gov/GetAsset/bb384298-7d70-4df3-97c5-7b4a721f5787.

"Terence V. Powderly Historical Marker." ExplorePAHistory.com. Accessed October 15, 2018. http://explorepahistory.com/hmarker.php?markerId=1-A-3BE.

"Terence V. Powderly." Encyclopedia Brittanica. Accessed October 15, 2018. https://www.britannica.com/biography/Terence-V-Powderly.