Police Brutality During Protests in Fort Wayne
Introduction
Outside of the Allen County courthouse on Saturday May 30th, 2020, 21 year old Balin Blake was protesting against police brutality. Balin lost his eye due to a tear gas canister that struck him in the face. This canister broke some bones in his face and ruptured his eyeball. Balin survived his injuries and told The Journal Gazette that losing his eye was "small collateral for the battle we're fighting."
Images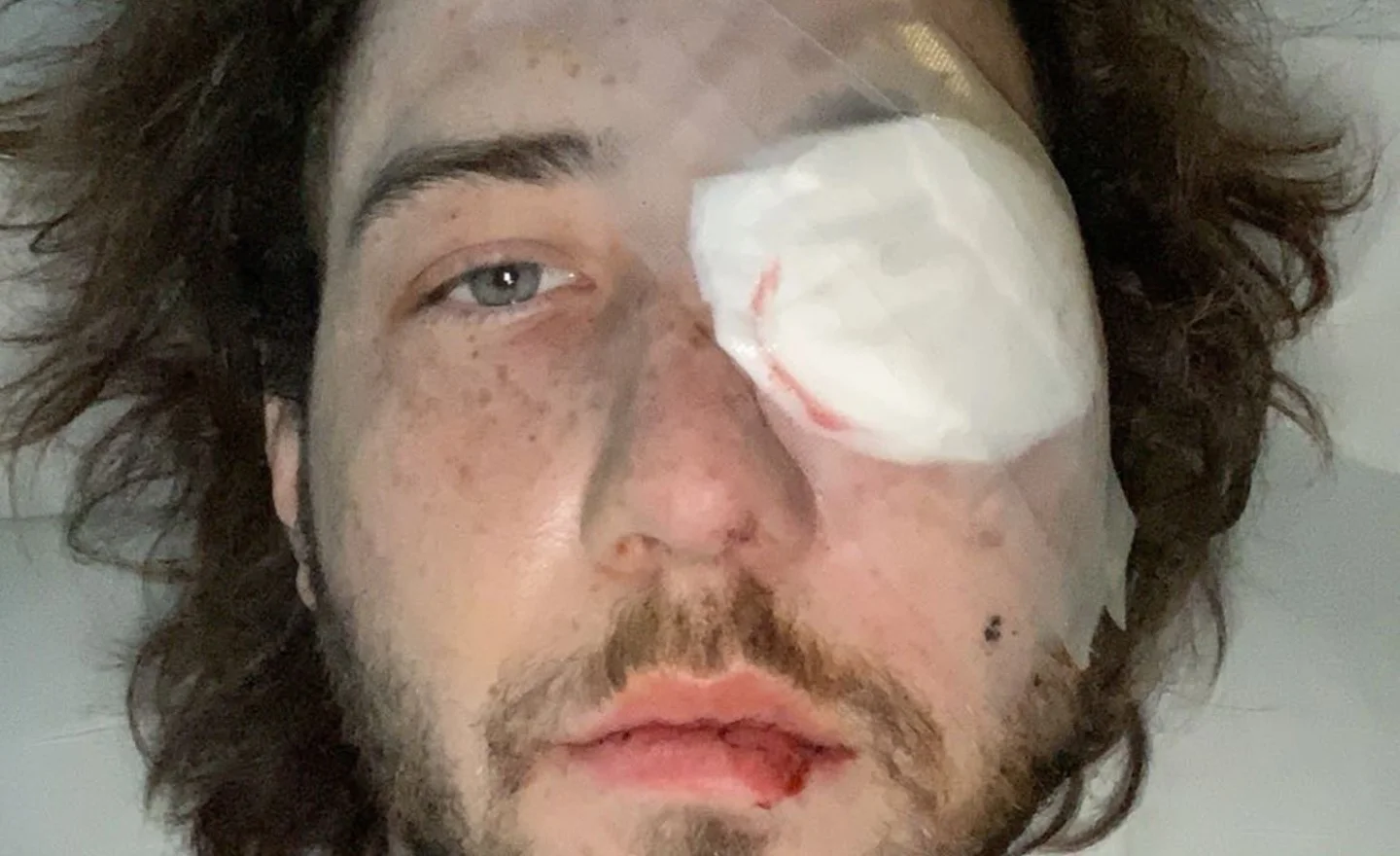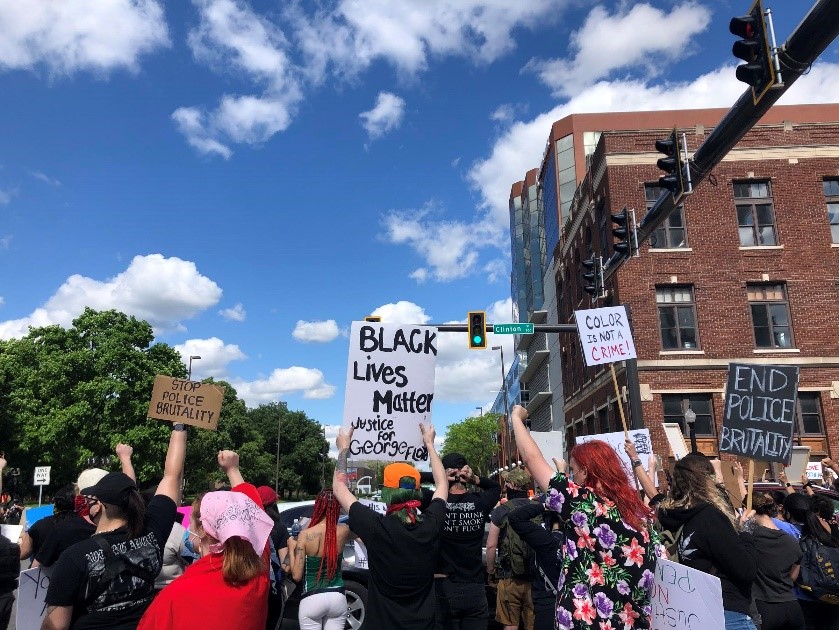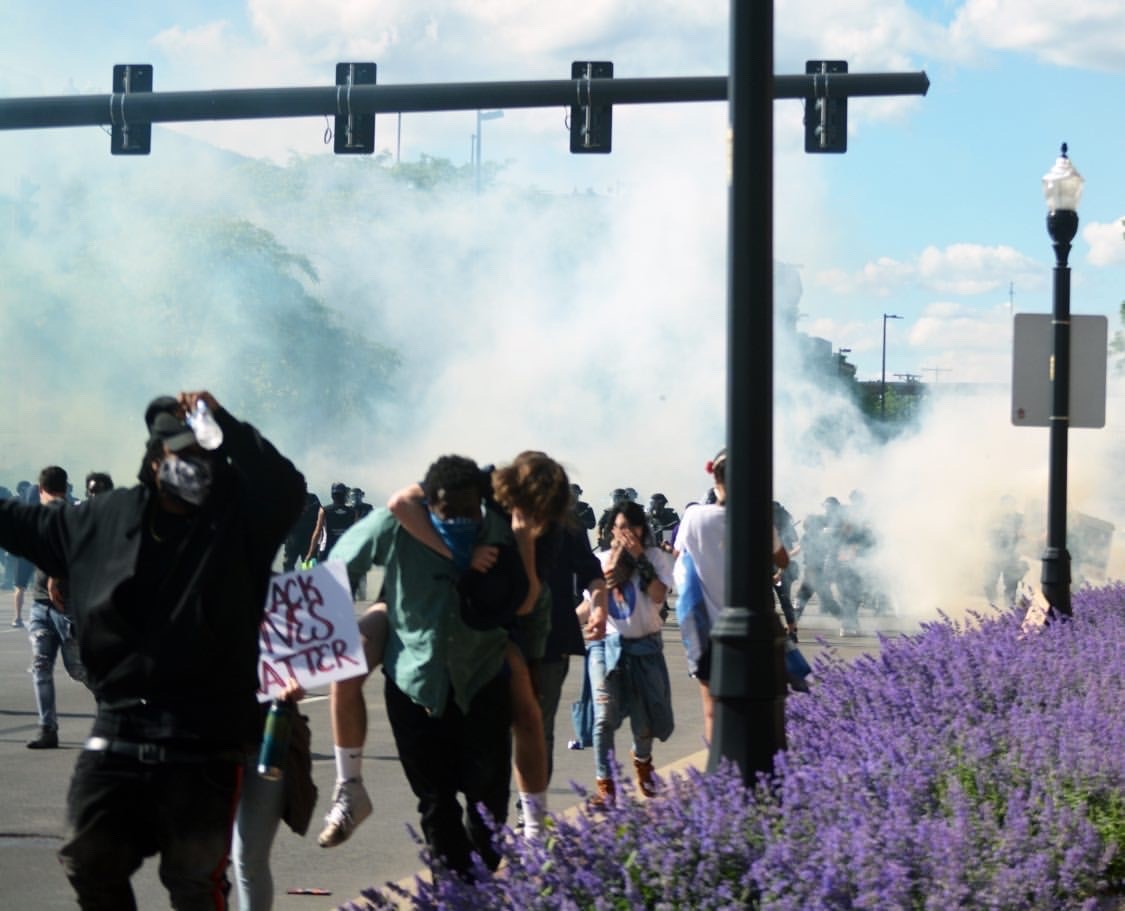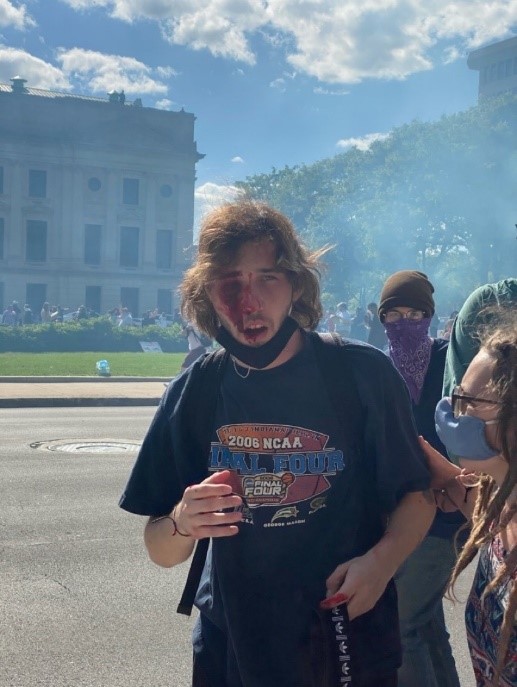 Backstory and Context
Protests similar to the one Balin had attended began after the death of George Floyd. Many young Hoosiers today protest against the treatment and law enforcement that is unjustly enforced upon minorities, specifically members of the Black community. Despite the outbreak of a global pandemic, young Hoosiers from across the state have come forward to protest these injustices. It has been seen that these protesters have been safe throughout the entirety of these protests by wearing masks and going as far as to provide hand sanitizers and first aid to their fellow protesters. Although many of these protests have been peaceful and consisted of walking around the courthouse with signs, police still met protesters with brute force, using tear gas canisters and rubber bullets. This extreme form of retaliation is what caused Balin and many others across the country to suffer from extreme injuries. 
Sources
1. Anagha Srikanth
- "Indiana journalist loses eye to tear gas canister during demonstrations against George Floyd's death"
-The Hill.com
-https://thehill.com/changing-america/respect/equality/500467-texas-journalist-loses-eye-to-tear-gas-canister-during
2. Kalri VanCleave
-"I want you to look me in my eye and say that you're sorry": Man who lost his eye protesting says he demands a response from the mayor 
-WPTA21.com
- June 17, 2020 https://wpta21.com/2020/06/17/i-want-you-to-look-me-in-my-eye-and-say-that-youre-sorry-man-who-lost-his-eye-protesting-says-he-demands-a-response-from-the-mayor/
3. Andy Paras
-"Fort Wayne man loses eye after tear gas canister hits him in face"
-WFFT.com (Fox Fort Wayne 55)
- June 2, 2020 https://www.wfft.com/content/news/Fort-Wayne-teen-loses-eye-after-struck-by-tear-gas-canister-570911221.html
Additional Information