El Vernona Hotel-John Ringling Hotel (1926-1998) and the Sarasota Ritz-Carlton (2001)
Introduction
Home to the Ritz-Carlton hotel since 2001, this was once the location of the El Vernona Hotel-John Ringling Hotel which opened in 1926 and was acquired by John Ringling following the stock market crash of 1929. The historic hotel helped build Sarasota's tourism industry, but it fell into hard times in the 1950s and was converted into an apartment complex in 1964. The John Ringling Towers fared little better and the building was vacant by 1980. Preservationists fought to preserve the building but it was eventually demolished. Following the announcement of several plans to build expansive resorts in this location, some local residents feared more than the loss of the historic building. The creation of the Ritz-Carlton led to the development of several adjacent construction projects including condo towers and restaurants and retail development. Perhaps fittingly, the opening of this hotel completed a long effort of John Ringling and his heirs to build a Ritz-Carlton hotel in Sarasota.
Images
The Ritz-Carlton was constructed in 2001 on the very spot the El Verona was located.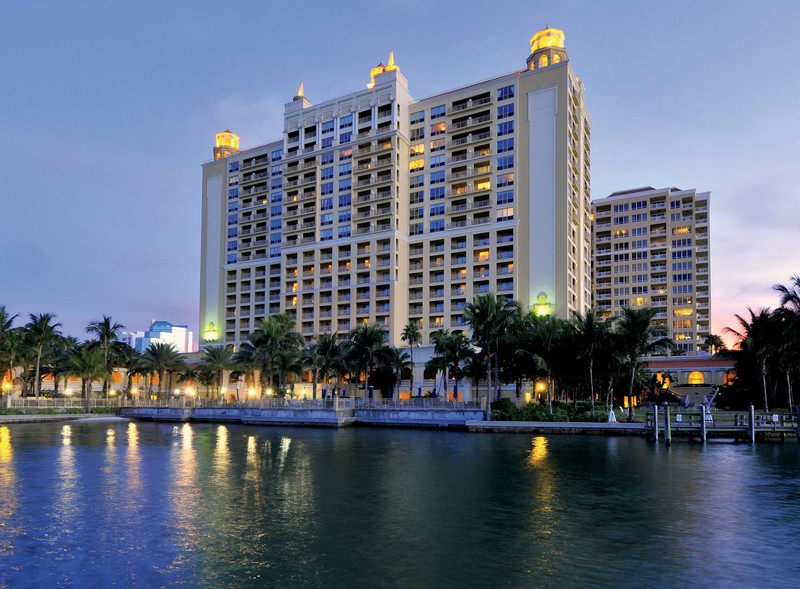 The El Verona Hotel as it appeared sometime before it was torn down to make way for the Ritz-Carlton.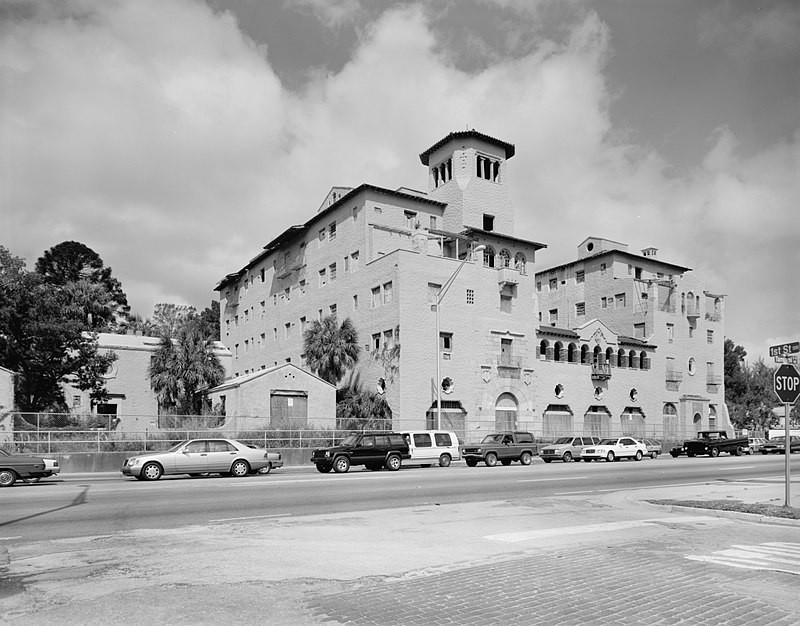 Backstory and Context
Designed by architect Dwight James Baum in the Mediterranean Revival style, the Verona had 150 rooms and was given the nickname "Aristocrat of Beauty." It was built by Owen Burns, who was responsible for developing a number of other buildings in the area including the Belle Haven Apartments (originally called the El Verona Apartments) which located just to the north. The hotel was eventually converted into apartments and for a time was abandoned.
Sources
Kearns, Sarah L. "El Vernona Hotel/John Ringling Hotel." National Park Service - National Register of Historic Places Nomination Form.
March 05, 1987.
https://npgallery.nps.gov/GetAsset/521e3e5f-f472-4a64-84aa-3f3c4e3fad81
Smith, Mark D. Ringling's Ritz-Carlton. Sarasota History Alive. Accessed October 11, 2018. http://www.sarasotahistoryalive.com/history/articles/ringling-s-ritz-carlton.
Additional Information