Joseph Cassese House
Introduction
This beautiful home was built by businessman Joseph Cassese, an Italian-American who sold goods and services to Italian miners in the area. The home was designed, not surprisingly, in the Italian Renaissance style and as such is a fine example of this type of architecture. Of particular interest, and arguably the most striking feature of the house, is the Venetian-style carved limestone porch on the front facade, which gives the house the look of a late medieval Venetian palazzo. The limestone carvings feature tracery and female figures. The house was added to the National Register of Historic Places in 1997 for this architecture and association with Cassesse.
Images
The Joseph Cassese House is a great example of Italian Renaissance Revival architecture. Its namesake played a key role in supporting Italian immigrant workers in Scranton.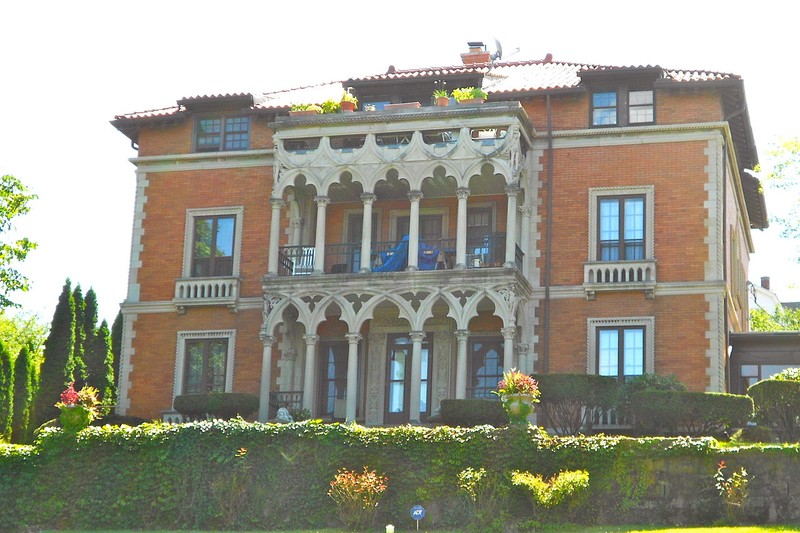 Backstory and Context
Joseph Cassese started his career as a shoemaker. Possessing excellent business skills, he invested in a number of commercial enterprises in the city's service sector. His wealth and stature earned him wide respect among Italian immigrants, whom he helped settle in Scranton at the turn of the century. This was Cassese's greatest contribution to the city because Italian immigrants comprised of a large portion of the mining workforce in the surrounding region.
Sources
McDowell, Alison. "Cassese, Joseph, House." National Park Service - National Register of Historic Places Nomination Form. October 24, 1997. http://www.dot7.state.pa.us/CRGIS_Attachments/SiteResource/H106698_01H.pdf.

Photo: Wikimedia Commons