Patton Hall
Introduction
Patton Hall, named after Emma Patton Montgomery, was the first dormitory at Muskingum College built in 1922. Before it was named Patton Hall, it was referred to as the Women's dormitory because it was where the women attending the college were required to live. Men were not required to live in a dormitory, they lived in on or off campus houses. This illustrates the societal control on women. The women were controlled in a dorm whereas the men were free to live how they pleased. Although Patton Hall was once a women's dorm, today, it is a co-ed dormitory where male and female students can live. Patton Hall not only shows the societal change over time, but also the social changes as well.
Images
View of Patton Hall from the academic side of campus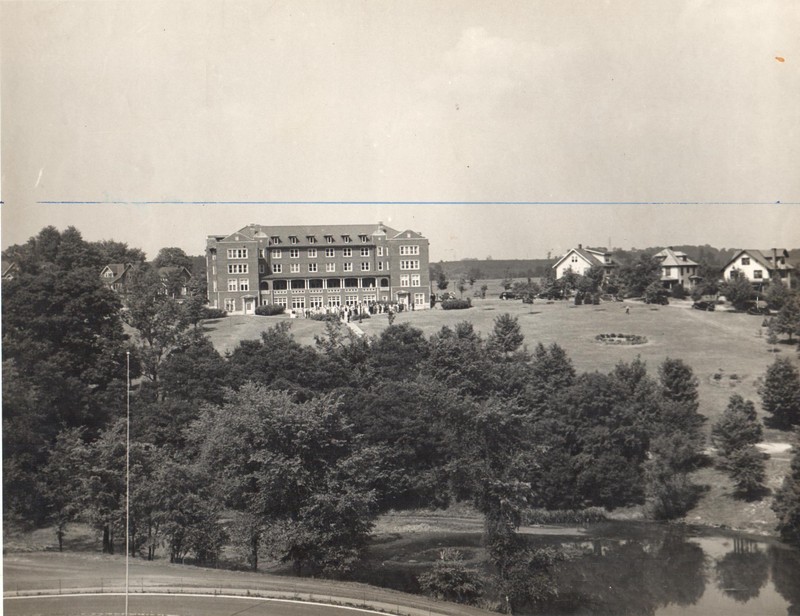 Muskingum College students enjoying themselves as they sit in the lawn in front of Patton Hall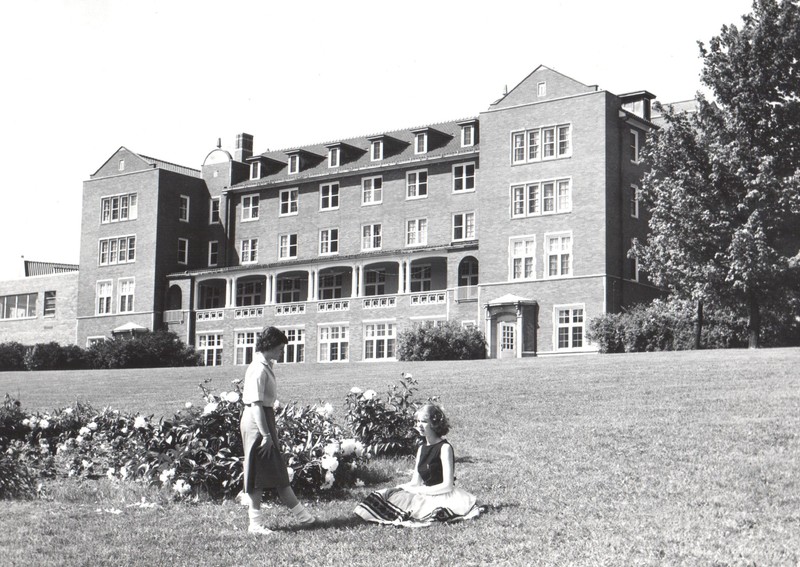 Students exiting Patton Hall to go to the academic side of campus.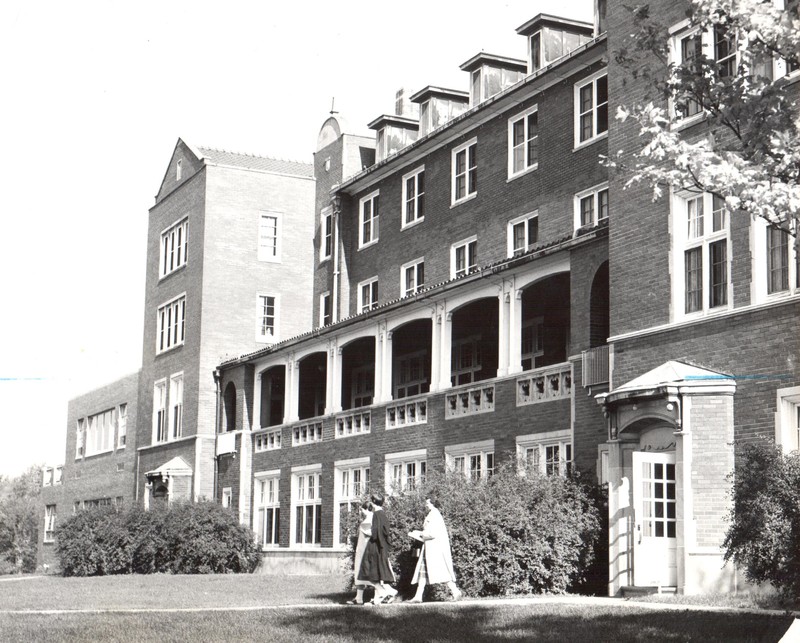 Image of Patton Hall after its construction was completed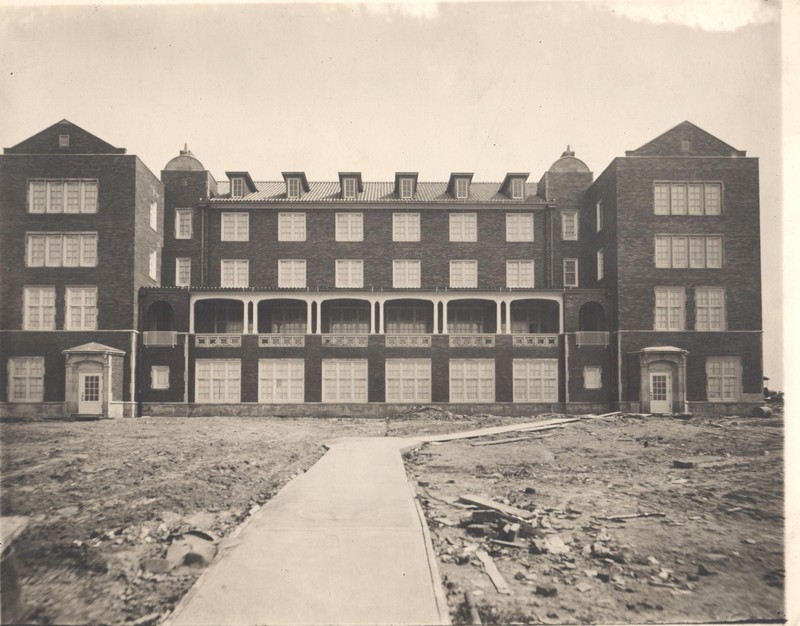 View of Patton Hall in the winter months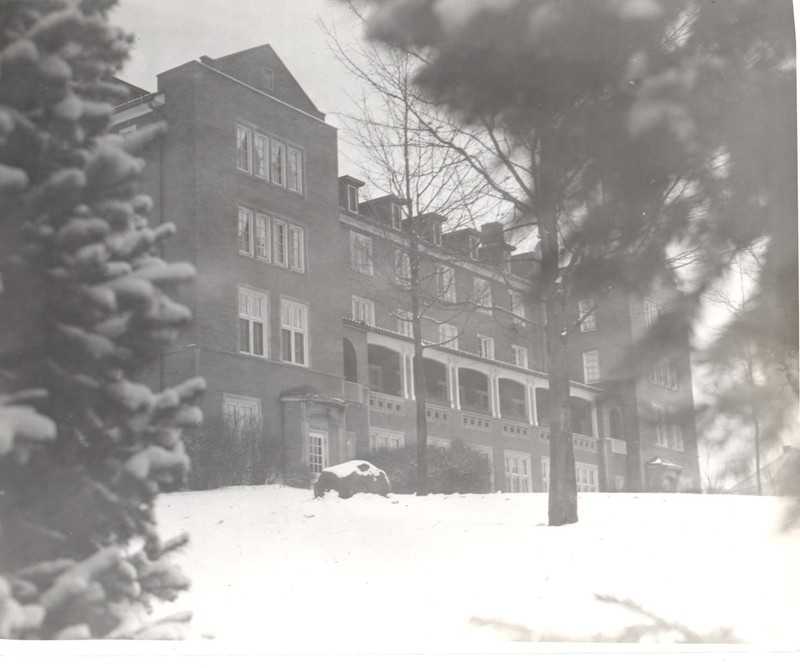 Image of the Montgomery family, a very influential family in Muskingum's history. Patton Hall was named after Emma Patton Montgomery.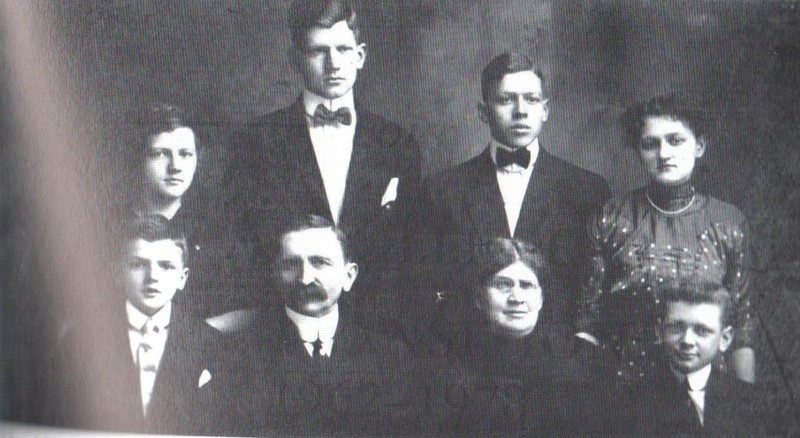 Backstory and Context
Patton Hall was built in 1922 to provide more housing for the increase of students attending the college. It was designed to be a residence hall for women and can house approximately 120 students. Patton Hall is named after Emma Patton Montgomery, the wife of John Montgomery. John Montgomery was the president at Muskingum College from 1904 to 1931. John Montgomery's goal was to "build for the ages," he constructed several buildings during his time as president of the college. These buildings he built are still used by students to this day, including Patton Hall.
Before the building was dedicated as Patton Hall, it was referred to as the Women's Dormitory. Only women students were allowed to live in the building. This was before it was socially acceptable to have men and women living in the same buildings. Today, Patton Hall is a co-ed dormitory with men and women living on the same floor, but separate halls of the building.
The Women's Dormitory was the first dormitory built on the Muskingum College campus. Before its construction, students lived in on campus houses. These houses would be comparable to the Lakeside houses and Townhouses that are available for students to live in today. The Women's Dormitory was created as a way to restrict and control the women studying at Muskingum College. Back in these days of Muskingum, women were not perceived as they aretoday, being able to be free and do the same things that the male students can. They did not want the women to go out partying, drinking, or anything else that the male students at the college did so they built the dorm as a way to more strictly control the women of Muskingum College.
Another change that the Patton Hall building has faced over the last few decades is the arrangement of the building. As seen in older photos of the inside layout of the building, there were longer, larger tables for large groups of students to sit down and chat while eating and be social. In 2018, Patton dining hall underwent innovations. The layout of the dining hall changed. There were less larger tables for large groups to sit at and more couple or individual tables to sit at for smaller groups, or people to sit at alone. This shows the change in culture from being more social and sitting with larger groups to less social interaction and sitting in smaller groups. Technology has helped create this change in social interaction between young adults. There are now outlets by the individual and group tables so students can charge their phones or laptops while sitting and eating.
Although Patton Hall is seen as a social place on campus where students can eat and interact with eachother, the hall also has a morbid past. A tale about Patton Hall that has been passed down by generations of students is the ghost of Denise. It is told that a student that lived in Patton Hall, named Denise, killed herself in the building. Denise hung herself from the third floor balcony. Students do not know if it is true or not, but many students do believe that her ghost remains on the second and third floors, wandering around. Many students believe the story because of unexplainable noises they have heard while being on those floors. The reason for Denise's suicide is unknown, but Denise will forever be remembered by generations of Muskingum University students in a tragic way.

Sources
Giffen, Heather. Kerrigan, William. and Worbs, Ryan. Muskingum College. Arcadia. Charleston, SC. 2009.

Fisk, William L. A History of Muskingum College. New Concord, Ohio. Muskingum College, 1978.

Muskingum University Archives. Box 2, Photographs D3 to E.