John McSweeney House
Introduction
John McSweeney was a court officer in the Court of Common Pleas who became a nationally-renowned lawyer. A member of his family, John McSweeney Jr., was also an attorney who defended John Callahan in a notable murder trial (John Callahan is the only person to have been hanged in Wayne County). In this house, the first John McSweeney entertained U. S. presidents and other important people. The McSweeney home remained in the family until 1949. Today, Hothem Enterprises resides in the old house.
Images
The John McSweeney House today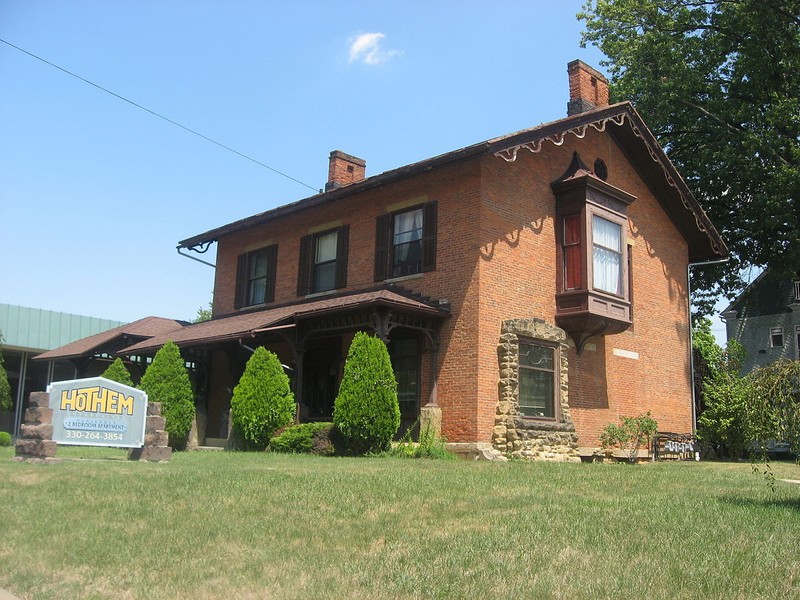 Backstory and Context
John Sweeney was born to Irish immigrant parents near Rochester, New York in 1824. After the death of his parents, the young McSweeney was raised by Mrs. Grimes of Canton, Ohio. He attended Western Reserve College, studying law. At the age of 21, he came to Wooster and began working for Judge Ezra Dean. In 1851, he married Catherine Rex. During the 1860s, McSweeney rose to prominence and worked cases from New York to Chicago. He worked nearly all the major cases of northern Ohio between 1868 and 1878. He also gave speeches at Democratic conventions and before local elections.
Sources
Locher, Paul. John McSweeney a leading defense lawyer across Wayne, nation. The Daily Recorder. July 16, 2008. Accessed October 09, 2018. https://www.the-daily-record.com/news/20080716/john-mcsweeney-leading-defense-lawyer-across-wayne-nation.

Market & Walnut Street Tour. Wooster History. Accessed October 09, 2018. http://woosterhistory.org/exhibits/show/walking-tour/market-and-walnut-street-tour.