Bedford County Courthouse: Bedford Boys Monument
Introduction
In 1954, ten years after the Normandy invasion, the Bedford community came together to dedicate a monument to its lost sons. The stone, located outside of Bedford's courthouse, reads, "Erected by the Parker-Hoback Post, 29th Division Association, in memory of the 116th Infantry Regiment, 29th Division, who gave their lives in preparation for and the participation in the Normandy invasion and later battles of World War II." The stone on which the monument appears was secured from Vierville-Sur-Mer on Normandy Beach and was a gift of the Republic of France.
Images
Bedford Boys Monument at the Bedford County Courthouse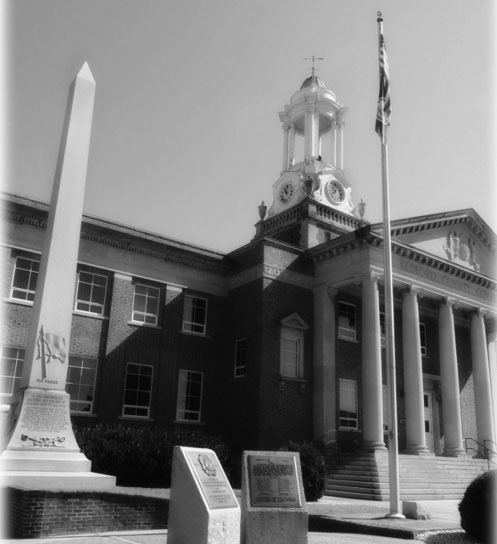 Sources
National D-Day Memorial Foundation, "Bedford Boys Homefront Tour". .