Urban Chestnut Brewing Company
Introduction
Urban Chestnut Brewing Company was founded in 2011 by former Anheuser-Busch brewers. The brewery operates four separate locations: one brewery on Washington Ave., two bierhall-breweries opposite each other on Manchester Ave., and one brewery in the Hallertau region of Bavaria in Germany. The brewery is most notable for the German-style bierhall on Manchester and its Reverence and Revolution line of craft beers. The brewery currently distributes its beer within Saint Louis and the surrounding area.
Images
The Midtown St. Louis location of Urban Chestnut.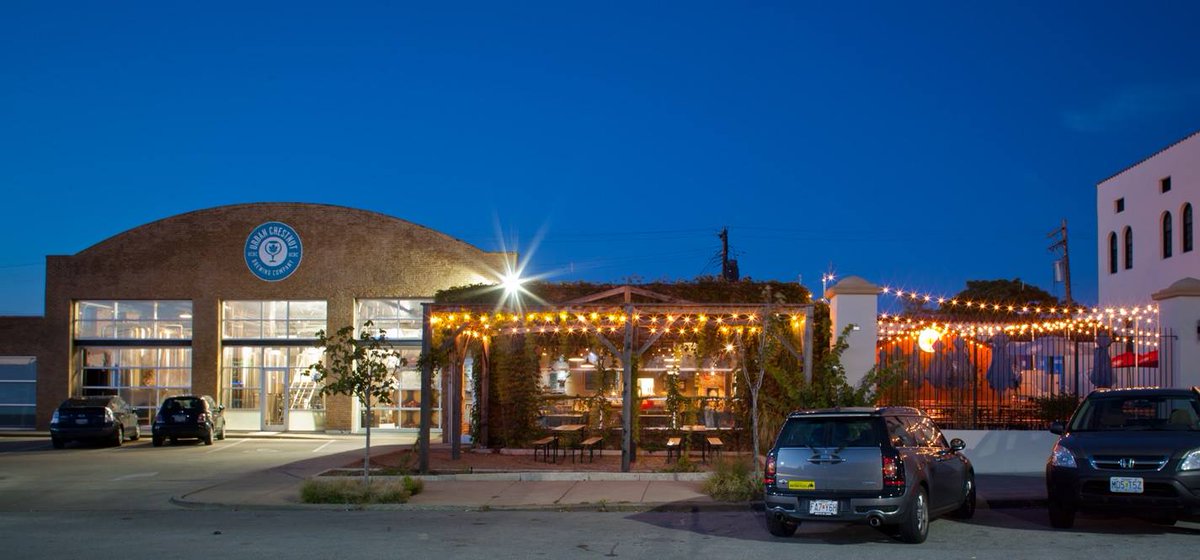 Backstory and Context
Urban Chestnut Brewing Company began operation in 2011 under the direction of renowned brewmaster Florian Kuplent and business partners David Wolfe and Jon Shine. All three of the men had at one point or another worked at Anheuser-Busch in some capacity, and, in 2010, decided to leave to found Urban Chestnut Brewing Company in its first location on Washington Avenue. By 2011, Kuplent had begun brewing the first Urban Chestnut beer and the brewery had opened for business. In 2013, Urban Chestnut beer sales had grown enough for the company to confidently open a second location on nearby Manchester Avenue. This second location would prove to be the largest craft brewery in St. Louis and would feature German-style bierhall food and atmosphere.

Since the inception of the first location, Urban Chestnut had prided itself on brewing two different lines of beer: one was known as "Reverence" which paid homage and tribute to old-world European styles of beer while the other line was known as "Revolution" which took liberties with brewing and attempted to brew uniquely American-style beer. This divergence of beer proved popular and produced enough revenue such that Urban Chestnut was able to open yet another location in 2015. The third location was set to be built in Hallertau, Germany where the brewery had gotten its hops to brew some of its beer. Once this third location had been built, Urban Chestnut had made an interesting mark on the St. Louis brewing scene.

Today, the brewery often hosts special events for consumers including a Bavarian-styled Oktoberfest on the street of its Washington Avenue location and a Wolpertinger holiday season festival which features many different offerings of beer and often sells out. Urban Chestnut also routinely experiments with different styles of beer at the U.R.B. or Urban Research Brewery adjacent to its bierhall on Manchester Avenue. The U.R.B. allows members of the public to sample beers and give feedback on beers the company is considering introducing into its repertoire of brews.
Sources
Herbst, Henry. Roussin, Don. St. Louis Brews: The History of Brewing in the Gateway City. Edition 2nd. St. Louis, MO. Reedy Press, 2015.

Urban Efforts. Urban Chestnut Brewing Company. June 01, 2011. Accessed December 13, 2018. http://urbanchestnut.com/home/.

Benn, Evan S.. "Urban Chestnut's second location will be St. Louis' largest craft brewery." St. Louis Post-Dispatch(St. Louis)April 15, 2013. , Hip Hops sec.

Brown, Lisa. "Life After A-B: Former execs still brewing." St. Louis Post-Dispatch(St. Louis)July 07, 2013. , Business sec.


Additional Information