Paul T. Billups Memorial Park
Introduction
The Paul T. Billups Memorial Park is named in honor of a former Mayor of Ceredo who served for twenty years from 1947-1967 and also operated a horse pasture on this property. The land was later acquired by the town of Ceredo and was developed in stages during the 1970s and 1980s. The park is made up of six acres and includes a walking trail, picnic tables, baseball field, basketball courts and pickle ball courts. It is also home to the Ceredo War Veterans Memorial and the Jeremy Shoemaker Memorial Amphitheater. Today the park is the center of outdoor recreational activities for the town of Ceredo. It hosts events such as youth baseball games, concerts, and an annual Memorial Day ceremony.
Images
The Jeremy Shoemaker Amphitheater was dedicated on October 1, 2000 and is the site of concerts and other performances hosted at the park.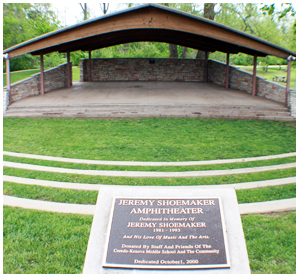 The Ceredo War Veterans Memorial was dedicated on November 8, 1986 and depicts the names of Ceredo veterans from past conflicts dating back to World War I.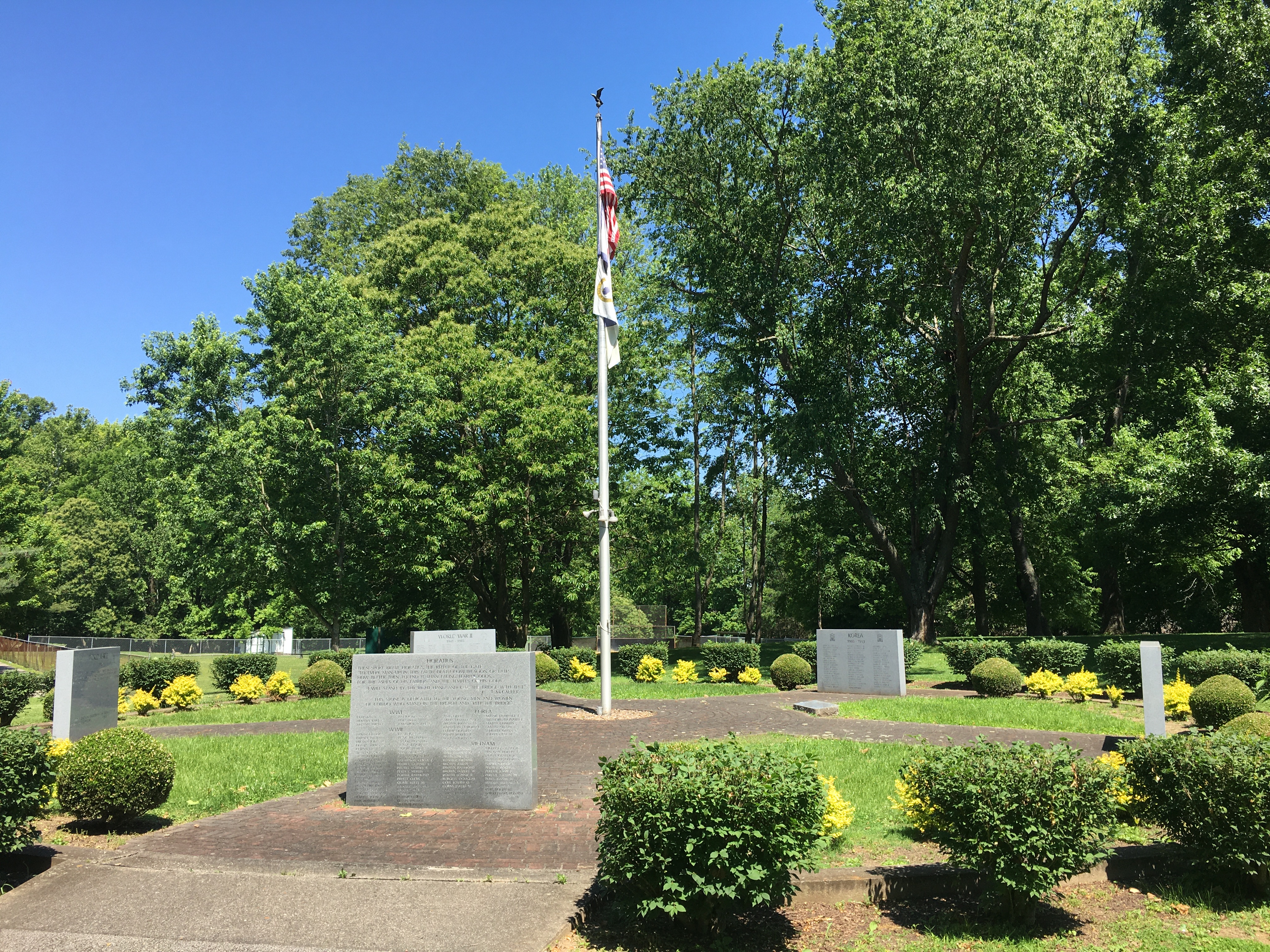 The park includes a walking trail, picnic tables, and green space for recreational activities.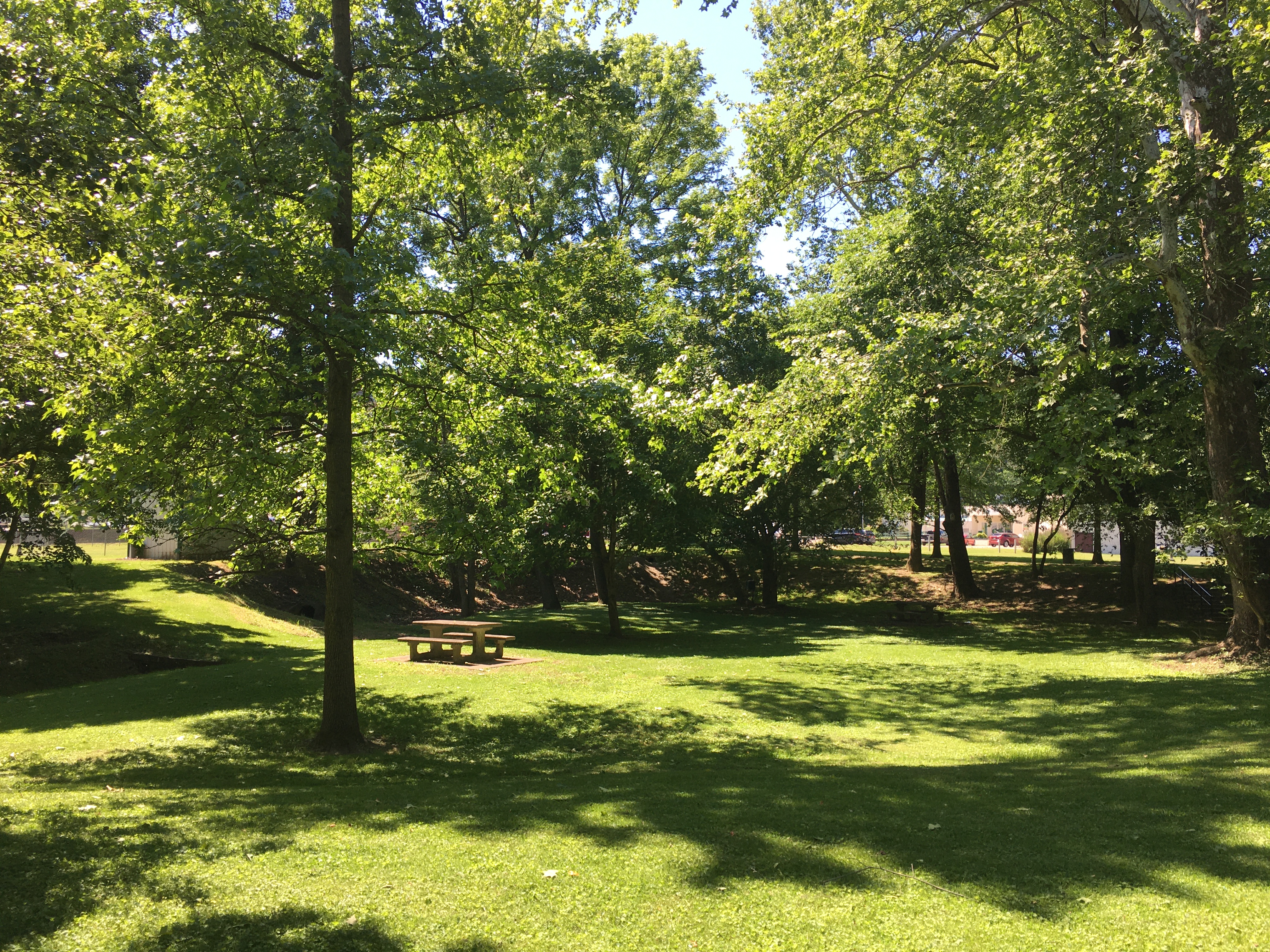 Paul T. Billups (1909-1978) served as Mayor of Ceredo for twenty years, and owned a horse pasture on the land where the park is now located.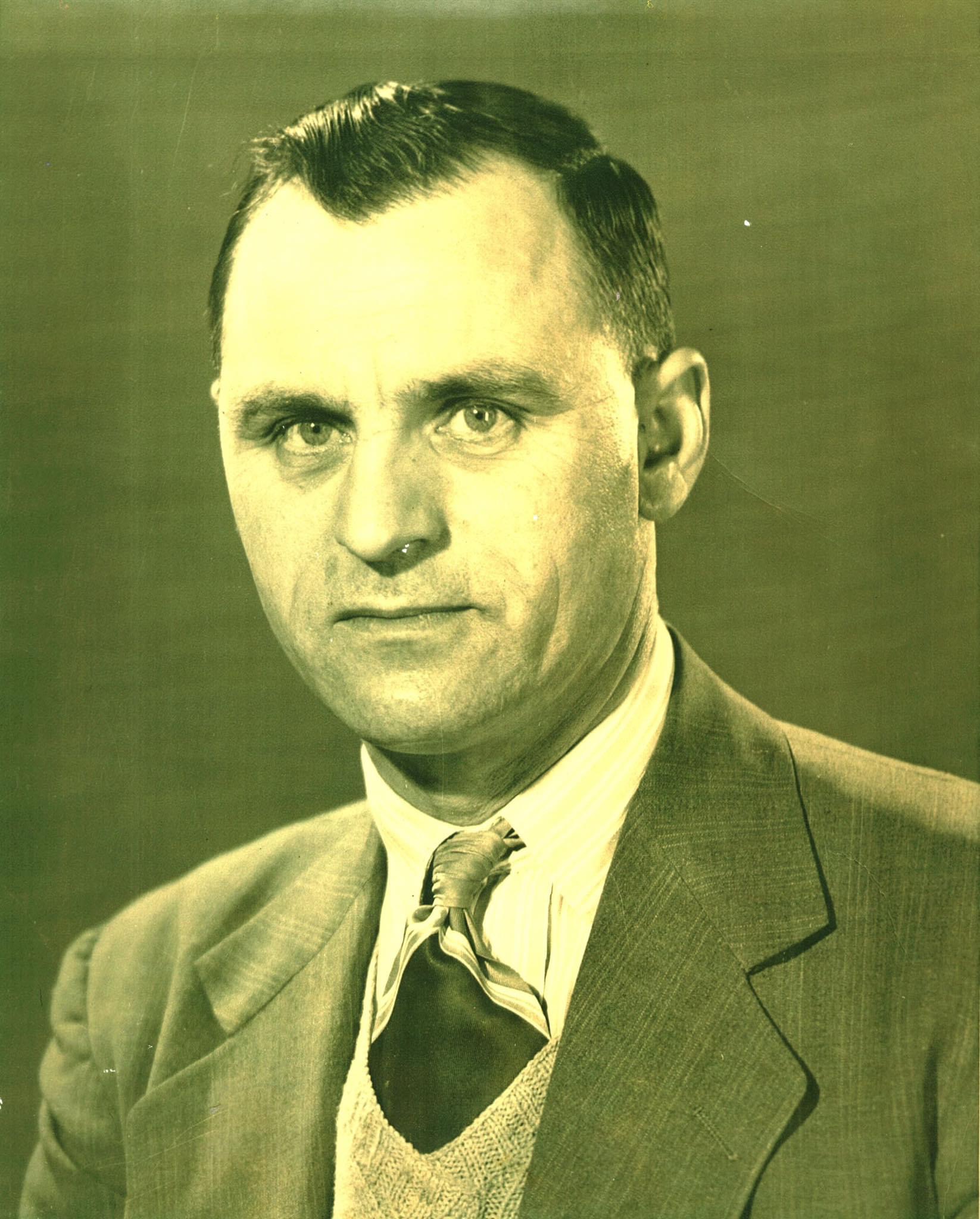 Backstory and Context
For many years a large plot of land on High Street in the south end of Ceredo was owned by Paul T. Billups and his family. Billups operated a horse and pony farm on the property, which was popular with local children. In 1947 he was elected Mayor of Ceredo, a position he held for twenty years. Billups oversaw a period of modernization for the town; most of the streets were paved, a city water treatment plant was constructed, and the police department was expanded to operate twenty-four hours a day. He ended his career as Mayor in 1967 and also closed his horse business around the same time. Paul Billups passed away in 1978.
By the late 1970s the land that had previously Billups' horse pasture was acquired by the town of Ceredo; it was subsequently divided into several different uses. Ceredo-Kenova Middle School and Ceredo Manor, a high-rise senior citizen apartment building organized by the National Church Residence Organization, were each built on the land in 1980. Basketball and tennis courts were installed around this time as well; the tennis courts were converted into pickle ball courts in 2019. The remaining six acres of the property were set aside to serve as a town park; it included a walking path, picnic tables, and a baseball field. It was eventually named the Paul T. Billups Memorial Park in honor of the former mayor.
In 1986 the town created the Ceredo War Veterans Memorial on the southeast corner of the park. This simple monument consists of a brick circle with five granite blocks surrounding an illuminated flag pole. Inscribed on the blocks are the names of around 500 residents who have served in every war since World War I. In 1988 a marker was added to the memorial in honor of all American soldiers considered missing in action.
In 2000 the Jeremy Shoemaker Memorial Amphitheater was built with grant money and volunteer labor contributed in part from the faculty and friends of Ceredo-Kenova Middle School. It is dedicated to the memory of Jeremy Shoemaker, a middle schooler who died of leukemia in 1993. His mother was the music teacher at Ceredo-Kenova Middle School, and Shoemaker himself was known for his love of music. The $144,000 amphitheater hosts various concerts and ceremonies annually.
Sources
Massey, Tim R. "Ceredo amphitheater to become a reality." Herald-Dispatch. April 10, 2000.
Napier, Mose A. Ceredo: It's Founders & Families. Ceredo, WV: The Phoenix Systems Ltd., 1989.
Napier, Mose A., and Charles Bash, eds. Ceredo's Golden Years: 1970 – 2000. 2001.
Image Sources
Ceredo Historical Society Museum

Additional Information