Horace Mann School for the Deaf and Hard of Hearing
Introduction
Under the direction of the Boston School Board, in 1869 the Horace Mann School was founded and is today the oldest free public day school specifically to improve the quality of education for Deaf and Hard of Hearing students. Today it serves as a school that assists Deaf and Hard of Hearing students between the ages of as young as 3 through 22 years old. The school witnessed its first ever student become accepted into the North Bennet Industrial School in 1880, which later encouraged the Industrial to accept more students from Horace Mann to continue to contribute to society through manual labor. An even greater accomplishment was when Horace Mann School was able to provide a complete high school education and diploma to its deaf students and graduated its first senior class in June of 1978.
Images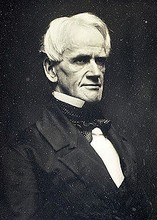 Backstory and Context
Horace Mann (1796-1859) was a revolutionary educator who called for a public education that modeled the practices and principles of a free society. He was the first Secretary of the Massachusetts Board of Education, a Member of the United States House of Representatives, and President of Antioch College. Being such an important figure, Mann used each of his positions and the resources given to him to proclaim that everybody, regardless of their race, gender, background should receive an equal and fair education that should accompany a free society. He was ahead of his time as he also advocated for the abolishment of slavery, women suffrage and care for the mentally ill. All of his accomplishments and ideology led the founding fathers of the Horace Mann School to name the historic establishment after him for his progressive ideas towards the advancement of education and his leading role in creating the elementary school system in the United States.
During the late 19th and throughout the 20th century, it became evident that not only were general education students allowed a rich and efficient education, but those with hearing impairments as well, which is why the Horace Mann School was founded on the foundation of five core values: The Life of the Mind, Mature Behavior, Mutual Respect, a Secure and Healthful Environment, and a Balance between Individual Achievement and a Caring Community. These core values are necessary for the long and continued success of the school because without it, this very historic establishment would topple without respect for all peers regardless of the state of their bodies, mind, or background.
To this day Horace Mann continues to remain innovative in styles of teaching they adopt and even have services for students with Cochlear implants and is a premier school for teaching ASL.
Sources
Horace Mann School. . Accessed October 03, 2018. https://www.bostonpublicschools.org/horacemann.

Inc, Blackboard. Boston Public Schools. . Accessed October 03, 2018.
https://www.bostonpublicschools.org/school/horace-mann-school-deaf-and-hard-hearing.

Guidara, Andrea. The History of Special Education in the Late 1800s to Mid-1900s: A Look Through Beverly
Schools. Primary Research. . Accessed October 03, 2018. http://primaryresearch.org/the-history-of-
special-education-in-the-late-1800s-to-mid-1900s-a-look-through-beverly-schools/.


Additional Information