James F. Farr Academy, Inc
Introduction
In July 1972, Tom Culhane fulfilled his dream of establishing a school where troubled adolescents would be educated and supported while they set about the task of realizing their dreams. Tom was inspired and influenced by his teachers and the most influential person in his life was James F. Farr who Tom could look up to whenever to seek guidance. Tom named his school after James F. Farr as Farr Academy. Farr academy offers a serene environment where these students get the care they need as they pursue an education that will enable them to succeed in life.
Images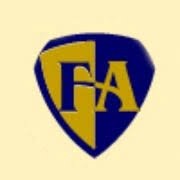 Backstory and Context
Farr Academy primarily caters to adolescents that are experiencing carious learning as
well as emotional stability issues. The school offers individualized programs that are meant to
meet each student's point of need. These needs are customized as per case and provided for by a talented team of physicians and educators. Classes are kept small intentionally, to maximize interaction between students and teachers. What the curriculum offers is also carefully tailor-made to meet the students need as well as fall within the stipulations of the Massachusetts regulating framework. The school is flexible and adaptive to student needs, to the extent of offering one on one coaching where such an approach is deemed best.
The importance of outdoor activities in meeting health needs is widely recognized in the
school. Several outdoor programs have been designed within the school curriculum, to maximize the benefits derived by the students from an active outdoor structure. To this end, the school provides woodworking opportunities, Creative art laboratories as well as several transitional career opportunities meant to ensure a practical focus on a career after school. This includes career mentorship by professionals from different fields, who are invited on a regular basis to offer their expertise and guidance to the students.
Leadership and self-reliance programs are also offered to make the students more
independent as they get older. Positive, problem-solving skills are taught in an environment
where issues are solved in a non-punitive environment. Best scenario, decision-making
techniques are instilled in the students, to better equip them for challenging real-world situations. Discussions are held, and life challenges addressed to so the students get accustomed to real problem-solving scenarios, and interactions perfected through rehearsals and reflection. Such sessions are designed to help students cope with issues such as anxiety, depression, anger management as well as dealing with anger positively.
Farr academy model has chosen to address an essential need in the education field. Often times adolescents feel out of place as they undergo the changes associated with the stage of life. It becomes worse when they are also burdened with emotional and other psychological issues that are sometimes difficult to diagnose. This school is another example of how one person's dream can not only be achieved but be beneficial to the entire community.
Sources
"Farr Academy Therapeutic Special Education In Cambridge Massachusetts - Adolescent /
Teenage Day School". 2018. Farracademy.Org. http://www.farracademy.org/index.htm.


Farr, James. 2018. "James F Farr Academy Profile (2018-19) | Cambridge, MA". Private School
Review. https://www.privateschoolreview.com/james-f-farr-academy-profile.James F.


Farr Academy, Inc. 2018. "James F. Farr Academy, Inc.". Cambridgechamber.Org.
http://www.cambridgechamber.org/list/member/james-f-farr-academy-inc-cambridge