North Bennet Street School
Introduction
Situated in the North End of Boston, the North Bennet Street School has allowed whole generations of immigrants to find not only integration but also recreation, and vocational and academic education. In particular, the School focused mostly on the instruction of immigrants and poor with the final goal of the betterment of their social and economic standing.
Images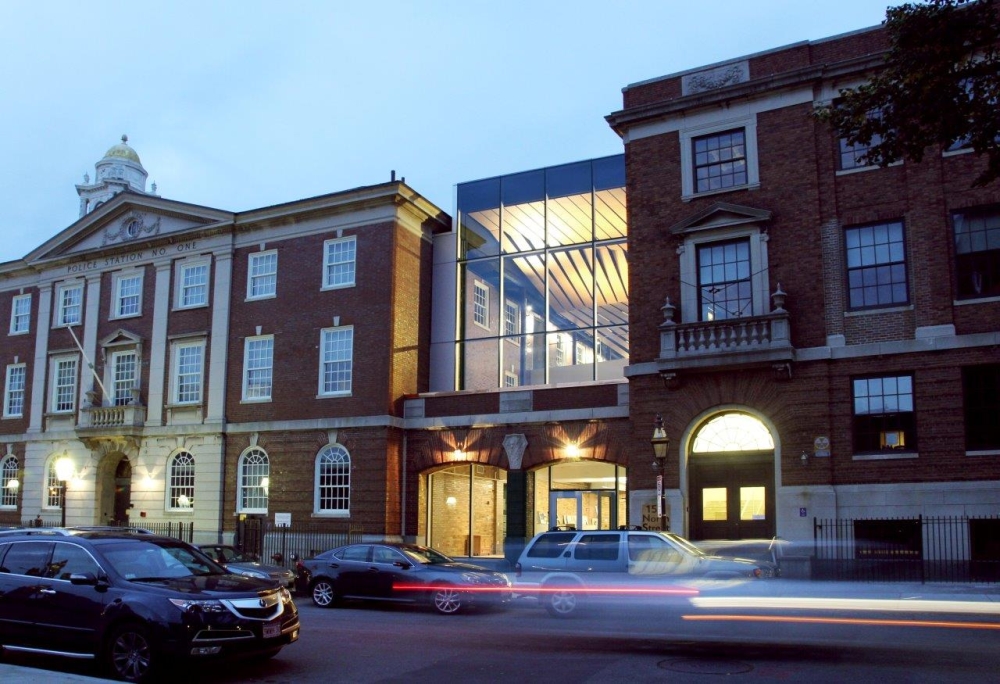 Backstory and Context
North Bennet Street School (NBSS) is a private vocational school located in Boston that offers nine full-time programs, including bookbinding, cabinet and furniture making, carpentry, jewelry making and repair, security technology, piano technology, and violin making and repair, as well as a range of short courses and continuing education opportunities.
NBSS was originally founded in 1879 as the North End Industrial Home, a settlement house, by fifty volunteers from an organization known as the Associates Charities. The North End Industrial House serves the needs of recent immigrants in Boston's North End and has been housed for more than 130 years at 39 North Bennet Street. The school's founding mission was to enable immigrants (especially Irish, Italians, and Eastern Europeans) to adjust to their new country by learning the skills needed for gainful employment. NBSS also offered various social services like childhood education, recreational activities, and pre-vocational and trade training.
In the late nineteenth century, the North End was among the most densely populated areas in the United States due to the low-rent tenements near the docks. The Associated Charities volunteers sought to improve the circumstances of the poor through education. The volunteers taught sewing and laundry classes to widows, single women, and women supporting their families. Class participants received instruction and wages for piece work.
In 1880, a kindergarten and nursery school were founded in the building, which allowed the North End Industrial Home to grow as a school for children and their mothers, as well as a training ground for prospective teachers. Recreation rooms, a lending library, and social clubs for working adults were also housed in the building.
North Bennet Street Industrial School (NBSIS) was formally incorporated in 1885. Founded to help immigrants transition to American life, NBSIS pioneered a holistic approach by offering job skill training classes to men and unmarried women, and home economics courses to mothers. Various social clubs and summer trips to the country were incorporated into the program as well. The school's 1885 charter defined NBSIS as "an institution for training in industrial occupations persons of all ages, and for other educational and charitable work, and for furnishing opportunities for instruction and amusement to them, including libraries, reading rooms and whatever else may contribute to their physical and moral well being".
In 1891, NBSIS administered woodworking classes for boys and cooking classes for girls until 1913 when the public school system assumed responsibility for pre-vocational training. Public schools continued to rent equipment and space at North Bennet Street until 1937.
Sources
"History | North End Boston."
North Bennet Street School
, www.nbss.edu/about/history.

bobvila. "History of the North Bennet Street School."
YouTube
, YouTube, 24 Mar. 2015, www.youtube.com/watch?v=fRv8ovpakBg.

"North Bennet Street School."
Wikipedia
, Wikimedia Foundation, 14 Feb. 2018, en.wikipedia.org/wiki/North_Bennet_Street_School.