Prospect Terrace Park
Introduction
Prospect Terrace Park was founded in 1869 and is known as "The Jewel of the City" because of its elevated view of downtown Providence. A 15-foot tall granite statue of Roger Williams was built in the late 1930s. Roger Williams' remains were placed in a tomb directly beneath the statue in 1939.
Images
Providence, Rhode Island viewed from Prospect Terrace. Engraving from The Providence Plantations for 250 Years, Welcome Arnold Greene, 1886. page 97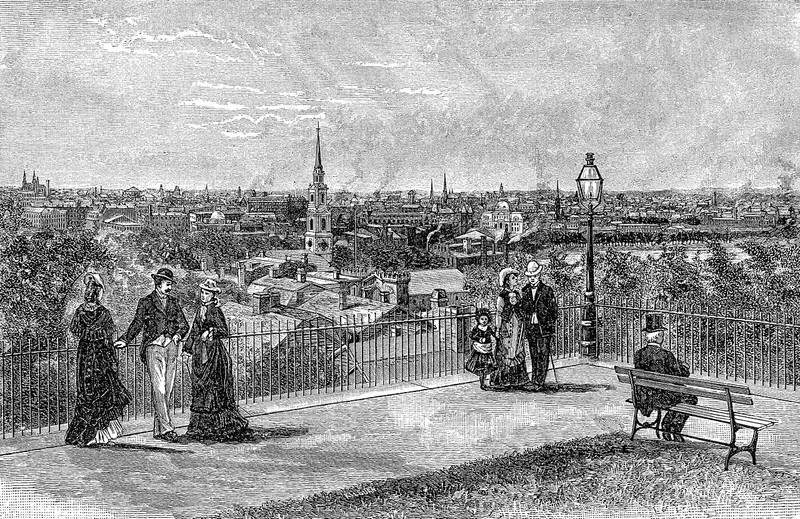 Roger Williams statue and final burial site in Prospect Terrace in Providence, Rhode Island, 2017 Photo by Rhododendrites (Wikimedia Commons)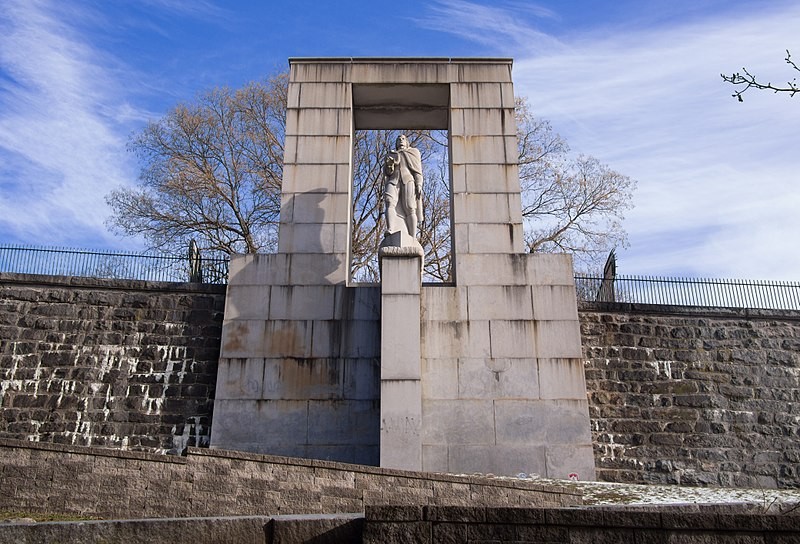 Sources
The Tree Root That Ate Roger Williams. Roger Williams National Memorial. 19 Oct 2015. 3 Oct 2018. https://www.nps.gov/rowi/learn/news/the-tree-root-that-ate-roger-williams.htm.

Prospect Terrace Park. Wikipedia. 3 Oct 2018. https://en.wikipedia.org/wiki/Prospect_Terrace_Park#cite_note-6.

Roger Williams at Prospect Terrace Park. Choosing Providence. 1 Aug 2011. 3 Oct 2018. http://choosing-providence.blogspot.com/2011/08/roger-williams-at-prospect-terrace-park.html.


Additional Information