St. Frances Academy
Introduction
Haitian refugee Elizabeth Lange and French Sulpician priest Father James Joubert established the Oblate Sisters of Providence, the first nunnery operated by African Americans and dedicated to providing education for young African American girls. The Oblate Sisters started their mission in 1828 and opened St. Frances Academy for Colored Girls.
Images
What the front of St. Frances Academy looks like today.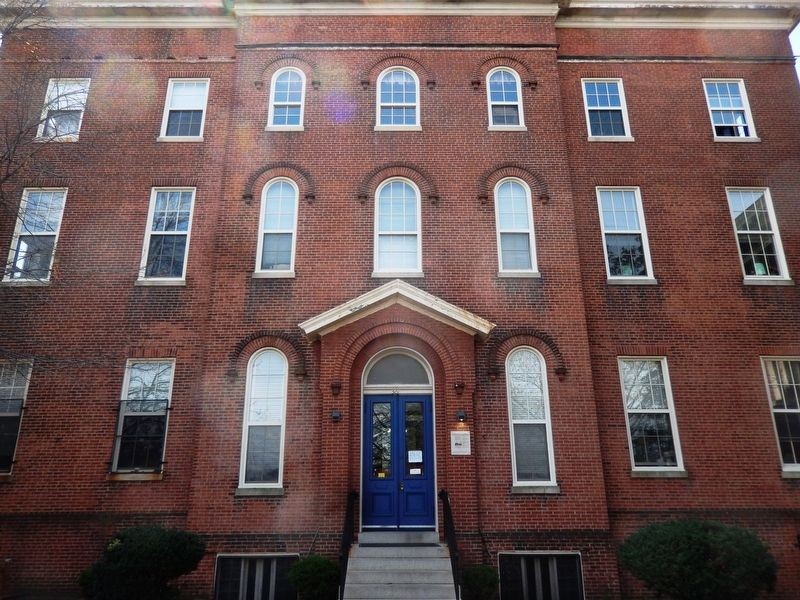 St. Frances Marker describing the history and legacy of the academy (right of front door).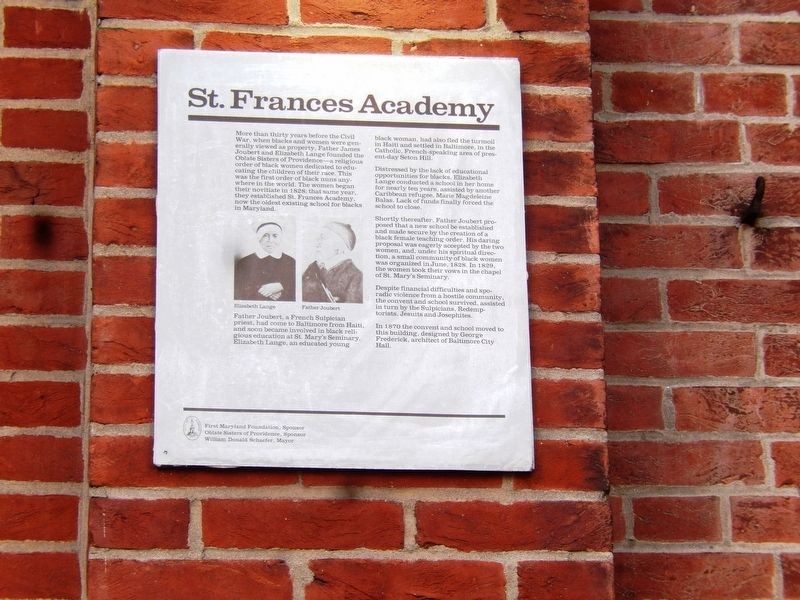 Backstory and Context
As Haiti was repeatedly attacked by France, many of its citizens fled to Cuba and the United States. James Joubert and Mother Mary Lange responded to the lack of educational opportunities and established this institution in 1828 after attempts to provide schooling for Caribbean refugees and others.
Father Joubert served as the spiritual director of the academy until his death in 1843. During his years as director, Joubert worked tirelessly to secure funds and protect his convent from opposing views that argued Black women were incapable of education. After his death, Mother Mary Lange led the school in the next years and took on a job as a domestic to support her community. She worked all throughout her life to keep the Oblate Sister of Providence and St. Frances Academy for Colored Girls financially viable until her death in 1882.
Now shortened to St. Frances Academy, the school Joubert and Lange founded 190 years ago continues to serve the community. It became coeducational in the 1970s, and the living areas were converted into classrooms for a growing and diverse student body.
Sources
Banks, Willa. "A Contradiction in Antebellum Baltimore: A Competitive School for Girls of 'Color' within a Slave State," Maryland Historical Magazine 99, no. 2: 134.
Founders. Oblate Sisters of Providence. . Accessed September 29, 2018. http://www.oblatesisters.com/founders
Morfe, Don. St. Frances Academy. www.hmdb.org. April 16, 2017. Accessed September 22, 2018. https://www.hmdb.org/marker.asp?marker=102852.
.