Wheelock College (1888–2018)
Introduction
Established in 1888 as a training school for kindergarten teachers by Lucy Wheelock, this school was known as Wheelock College between 1939 and 2018 when it merged with Boston University. Wheelock was a key figure in the kindergarten movement in America. Wheelock taught in kindergartens, toured internationally to lecture on the topic of early childhood education, and established a school that trained tens of thousands of teachers well after her death in 1946. Wheelock served on many committees including in the League of Nations through the years as well. Her legacy lives on as the namesake of Wheelock College of Education & Human Development, Boston University's school of education.
Images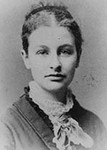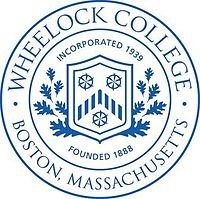 Backstory and Context
Born in Vermont in 1857, Lucy Wheelock always had a desire for education. She moved to Reading, Massachusetts at age 15 and attended high school there. Wheelock was determined to get to college and applied to the newly coeducational Chauncy Hall School in Boston after her graduation in 1874. There she hoped to prepare herself to apply to Wellesley College. However, she never applied to any college and instead found a passion for early childhood education after visiting a kindergarten.

Lucy Wheelock enrolled in Mrs. Ella Snelling Hatch's Kindergarten Training School to pursue her newly found passion in 1878. She learned from Elizabeth Palmer Peabody who is considered the founder of the kindergarten movement in America. A year later, she graduated from the school and returned back to Chauncy Hall to teach kindergarten. She followed Friedrich Fröbel's methods but was not afraid to deviate from it when she saw it necessary. This gained her attention though it was not all positive. Some conversative kindergarteners called her a heretic and thought she was being too controversial. Her methods would eventually pay off as she was asked to teach a training class at Chauncy Hall when public kindergartens were permanently instituted in Boston.

Wheelock's class was so successful that by 1896, she was able to open up her own school known as the Wheelock Kindergarten Training School. She also was active in the national kindergarten movement. Wheelock became a leading voice within the International Kindergarten Union and served as its president from 1895 to 1899. Wheelock later chaired the IKU's Committee of Nineteen. Their goal was to bridge the gap between the conservative and liberal members of the kindergarten community but they were unable to achieve this. Along with the IKU, Wheelock was involved with the National Congress of Mothers and even was appointed to the education committee of the League of Nations in 1929.

Even as an active member of the kindergarten movement, Wheelock still served as director of her school until 1939. By that time, Wheelock School had expanded its curriculum to include primary and nursery courses while also integrating aspects of the arts and sciences into classes. A permanent campus was even established in Boston's Fenway neighborhood in 1914. Wheelock School had approximately 350 students by the time Lucy Wheelock retired. Two years later, it officially became Wheelock College.


Lucy Wheelock died in Boston in 1946. She was an influential member of the kindergarten movement in American and a champion of early childhood education. Her dedication and passion was and still is inspiring to many. Despite her critics, Wheelock remained heavily involved in education until late in her life. Her legacy lives on with her school which is now fully incorporated into Boston University as the Wheelock College of Education and Human Development.



Sources
Beatty, Barbara. "Wheelock, Lucy (1857-1946), Kindergarten Educator and Founder of Wheelock College | American National Biography." American National Biography. February 2000. Accessed October 03, 2018. http://www.anb.org/view/10.1093/anb/9780198606697.001.0001/anb-9780198606697-e-0900795.
Ducharme, Cathering C. "Lucy Wheelock: Her Life and Work: Childhood Education: Vol ..." Taylor Francis Online. July 25, 2012. Accessed October 3, 2018. http://www.tandfonline.com/doi/abs/10.1080/00094056.2000.10522101.
Sullivan, Roderick B. "Wheelock Genealogy." Biography of Lucy Wheelock. January 2015. Accessed October 02, 2018. http://www.wheelockgenealogy.com/pages/lucywbio.htm.
Additional Information