Home of Elizabeth Palmer Peabody
Introduction
Elizabeth Palmer Peabody was a transcendentalist, activist, and educator. Peabody spent time as teacher and operated a bookstore until she discovered the kindergarten movement. She opened the first English-speaking public kindergarten in America in 1860 inspired by Friedrich Fröbel's teachings and schools. Much of the rest of her life was dedicated to early childhood education.
Images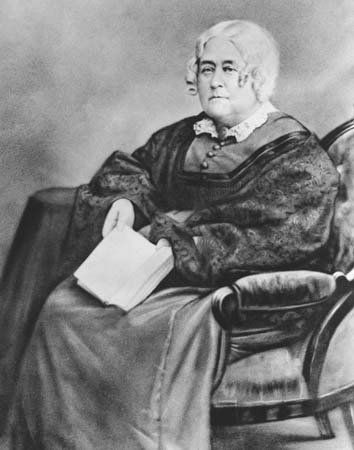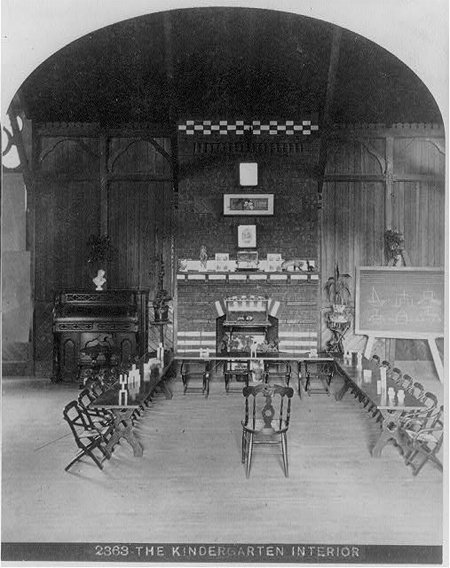 Backstory and Context
Elizabeth Palmer Peabody was born to two teachers and spent much of her life in education as both a teacher and a student. She opened up her first school, the Lancaster Boarding School, in 1821 where her sisters were some of her first students. Peabody later moved to Boston where she befriended Ralph Waldo Emerson and studied with him. During this time in Boston, she also attended lectures at Harvard even though she could not enroll. She spent a brief time in Maine working as a governess and tutor before returning to Boston with her sister Mary. The sisters started an all-girls school in Brookline but Elizabeth's seemingly radical approach to teaching religion was upsetting to parents. They moved the school to Boston where it was initially well received but eventually closed due to a financial problem.
Not able to stay away, Elizabeth Peabody returned to teaching in 1834 working alongside Bronson Alcott to start the Temple School. She taught geography, Latin, and arithmetic. However, Peabody eventually left the Temple School when controversy over Alcott's teaching of the gospel arose since it would likely damage her reputation. At this time, she took a break from teaching and opened a bookstore.
Peabody's bookstore hosted may discussions between intellectuals including Ralph Waldo Emerson and Margaret Fuller. It can be considered an important location for the transcendentalist movement. Along with hosting these talks, Elizabeth Peabody published The Dial, a transcendentalist journal, likely making her the first female publisher in America. She also assisted author and brother-in-law Nathaniel Hawthorne by publishing some of his children books. The bookstore was even the location of her sister Sophie's wedding to Hawthorne and her sister Mary's wedding to Horace Mann.
After Elizabeth Peabody closed her bookstore, she returned to her work in education. It was around this time in 1856 that she learned about the kindergarten movement after meeting the Schurz family who ran a kindergarten in Wisconsin. She began to study the teachings of the Friedrich Fröbel and would open the first English-speaking kindergarten in American in 1860. The school was located at 15 Pinckney Street in Boston. Peabody traveled to Europe to tour the kindergartens there and to learn more about Fröbel's teachings in 1867. With this newfound knowledge, Peabody returned in 1870 and served as strong advocate for early childhood education in America. She firmly believed that that a "kindergarten pupil should be encouraged to grow organically, both physically, through play, and spiritually, through music and art."
Elizabeth Peabody's work has greatly shaped early childhood education in America. Her dedication to the kindergarten movement and belief in nurturing young children's spirit and mind were important in the spread of these schools. Along with her own school, Peabody trained many future teachers. She remained heavily involved up until her death in 1894 in Jamaica Plain. A lifelong learner and educator, Elizabeth Palmer Peabody is a key figure in women and education in America.
Sources
"Beacon Hill." n.d. Boston Women's Heritage Trail. Accessed October 3, 2018. http://bwht.org/beacon-hill/.


"Jamaica Plain." n.d. Boston Women's Heritage Trail. Accessed October 3, 2018. http://bwht.org/jamaica-plain/.


Lewis, Jone Johnson. 2017. "Elizabeth Palmer Peabody: Educator, Publisher, Transcendentalist." ThoughtCo. ThoughtCo. March 25, 2017. https://www.thoughtco.com/elizabeth-palmer-peabody-biography-3530587.


Morse-Harding, Chloe. 2013. "Elizabeth Palmer Peabody." Boston Athenæum. July 2013. https://www.bostonathenaeum.org/library/book-recommendations/athenaeum-authors/elizabeth-palmer-peabody.
Additional Information