Jack Spratt Coffee House Sit-In (1943)
Introduction
On May 15, 1943, one of the first organized sit-in protests against racial inequality occurred at this site which was then the location of the Jack Spratt Coffee House. Like many establishments in Chicago and other Northern cities despite the existence of state civil rights laws, the coffee shop tacitly refused to serve people of color. In response to a series of insults and service denials the previous year, civil rights leader and recent Howard University graduate James Farmer organized a sit-in at the coffee house in 1943. Twenty-eight students at the University of Chicago and area residents joined Farmer, and after the police refused the owner's request to remove or arrest the protesters, the owner changed his policies. This protest is significant as James Farmer was the co-founder and first national director of CORE (Congress of Racial Equality), an organization that inspired the civil rights leaders of the decades that followed.
Images
Jack Spratt Coffee House serves as the birthplace for the sit-in movements that would become a way of peaceful protesting for those hoping to elminate the racial inequality imposed on Black people in America. Photo Courtesy: Chicago History Museum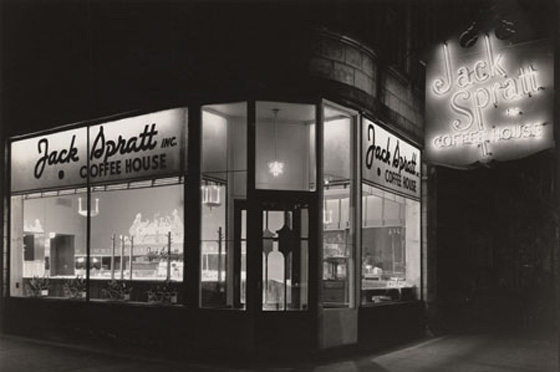 The interior of The Jack Spratt Coffee House, where James Farmer and members of CORE would protest racial inequality. Photo Courtesy: Chicago History Museum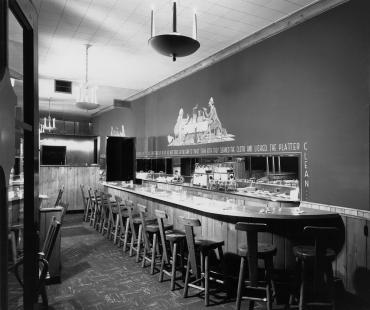 Backstory and Context
Over a decade and a half before the lunch counter sit-ins in Greensboro that spread throughout the South, African Americans utilized this same protest strategy at a small coffee shop that was located here. In the fall and winter of, James Farmer, a 22-year-old African American, had heard that this restaurant regularly insulted and refused service to African Americans. On several occasions, he challenged this discrimination including one day when he entered the restaurant with a white friend. After asking to buy donuts, Farmer and his friend were told that it would cost them over twenty times the price on the menu. Shortly thereafter, they were told to leave the restaurant. That exchange and the stories of other area residents led James Farmer to organize a protest with students from the University of Chicago the following spring. Its success would inspire others, and this strategy of direct action became one of the most widely-used and successful civil rights tactics.
Similar sit-ins and direct-action protests occurred during these same years in a variety of other Midwestern cities. As a result, claims that this was the "first" direct action protest are difficult to verify. The significance of this event is tied to the way it inspired James Farmer, the co-founder of the Congress of Racial Equality. When sit-ins swept the South in 1960, African American leaders requested the perspectives of Farmer and other CORE veterans. In this way, this little-noticed but successful sit-in of slightly over two dozen people inspired tens of thousands who used nonviolent direct action in the decades that followed.
James Farmer, the son of a minister and the grandson of enslaved people, was a recent graduate from Howard University. He arrived in Chicago in anticipation of moving to the city with some friends when he and his white friend and fellow civil rights activist Jimmy Robinson stepped into Jack Spratt for a donut. The staff refused to serve Farmer at first but gave in eventually. Farmer, who had studied the teachings of Gandhi at Howard, saw this as an opportunity to influence change through nonviolent resistance. The incident inspired Farmer to return to the restaurant several times to observe the way they treated people of color compared to white and to plan a response. The ultimate success of these actions was key to Farmer's role in forming and leading the CORE.
Once located on 47th and Kimbark in the Southside of Chicago, the Jack Spratt Coffee House has been out of business for decades and there is no historical marker to commemorate the important events that occurred here. Photos and more information pertaining to the coffee shop can be viewed at the Chicago History Museum.
Sources
Gebert, Michael. "Chicago's Forgotten Role in the Lunch Counter Sit-In Movement." Grub Street. January 16, 2012. Accessed October 01, 2018. http://www.grubstreet.com/2012/01/chicagos_early_role_in_the_civ.html.
"Part Twenty: We Can't Serve You Here." Hpherald.com. October 17, 2016. Accessed October 01, 2018. https://hpherald.com/2016/10/12/part-twenty-we-cant-serve-you-here/.
Farmer, James. Lay Bare the Heart: An Autobiography of the Civil Rights Movement. Fort Worth: Texas Christian University Press, 1998.
Image Sources
https://images.chicagohistory.org/asset/9273/

Additional Information