King's Dominion
Introduction
Due to the success of the King's Island amusement park in Ohio, King's Dominion was constructed as an expansion of King's Island. Although it is an expansion, its original themes and a variety of different attractions make King's Dominion unique. Its location was chosen due to its proximity to major cities like Washington, D.C., Richmond, Virginia, and Norfolk, Virginia. With over 1,500 acres of property, it is home to several rides, attractions, live shows, food, and games.
Images
This is a photograph from opening day in 1975 of the Eiffel Tower.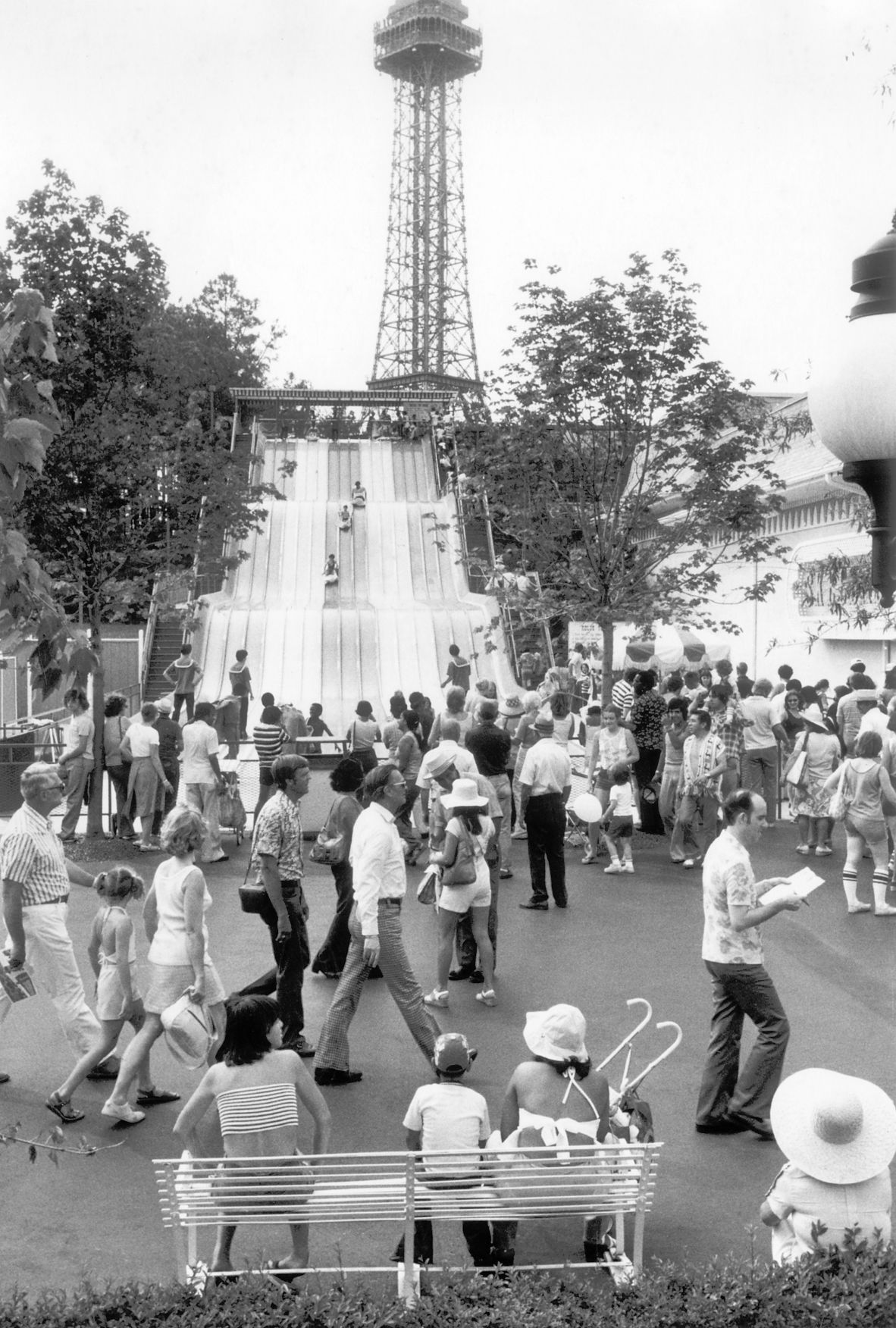 This is an overview picture from the ride Windseeker.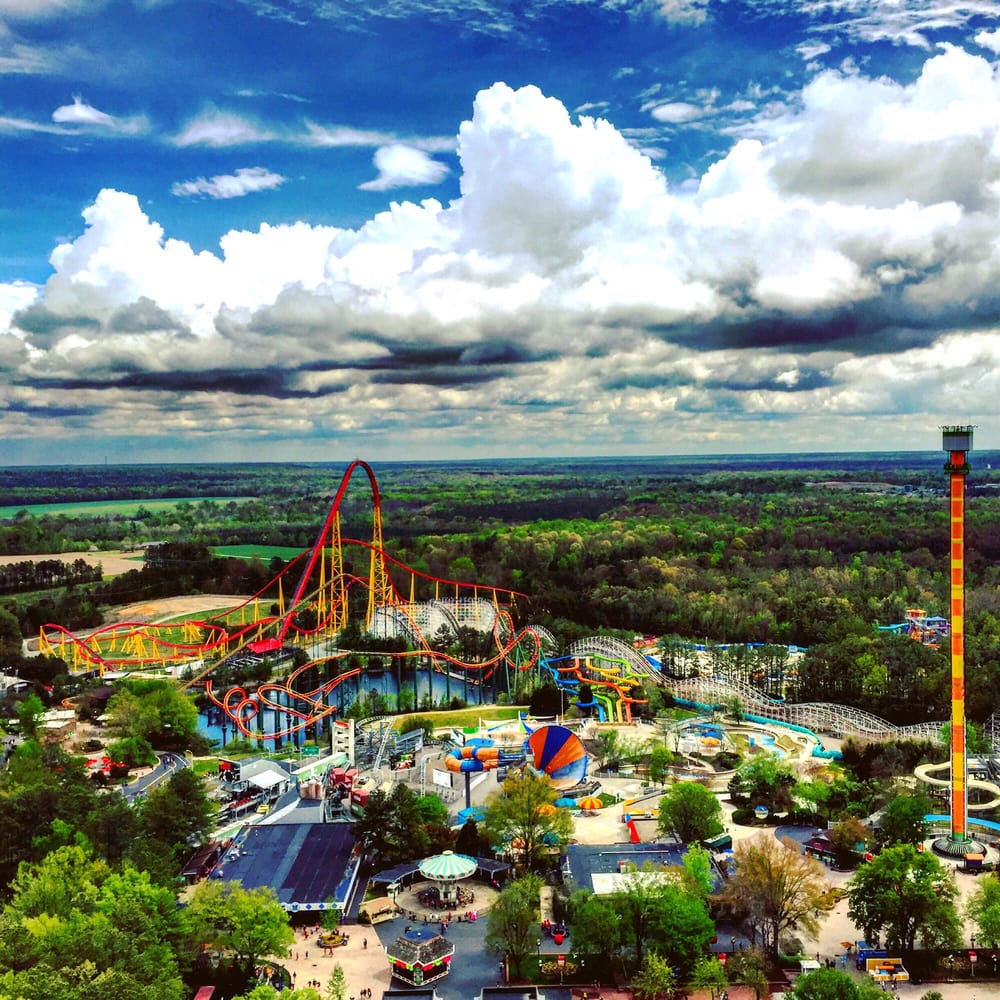 The Eiffel Tower pictured above is the same one that is at King's Island.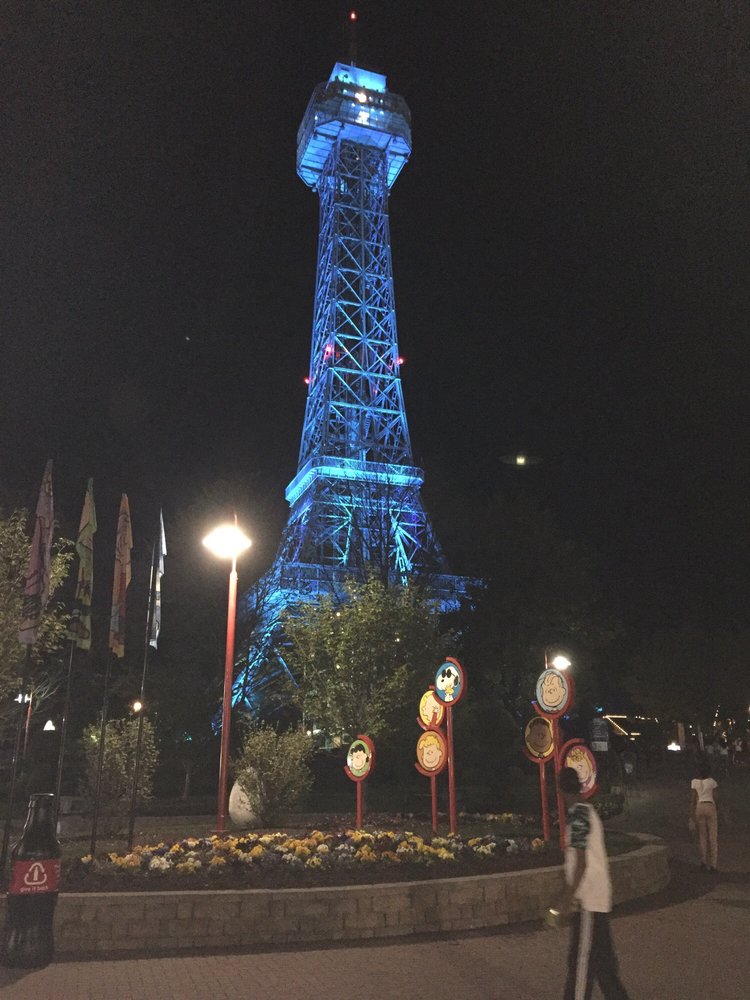 Intimidator 305 is a ride that is inspired by Dale Earnhardt.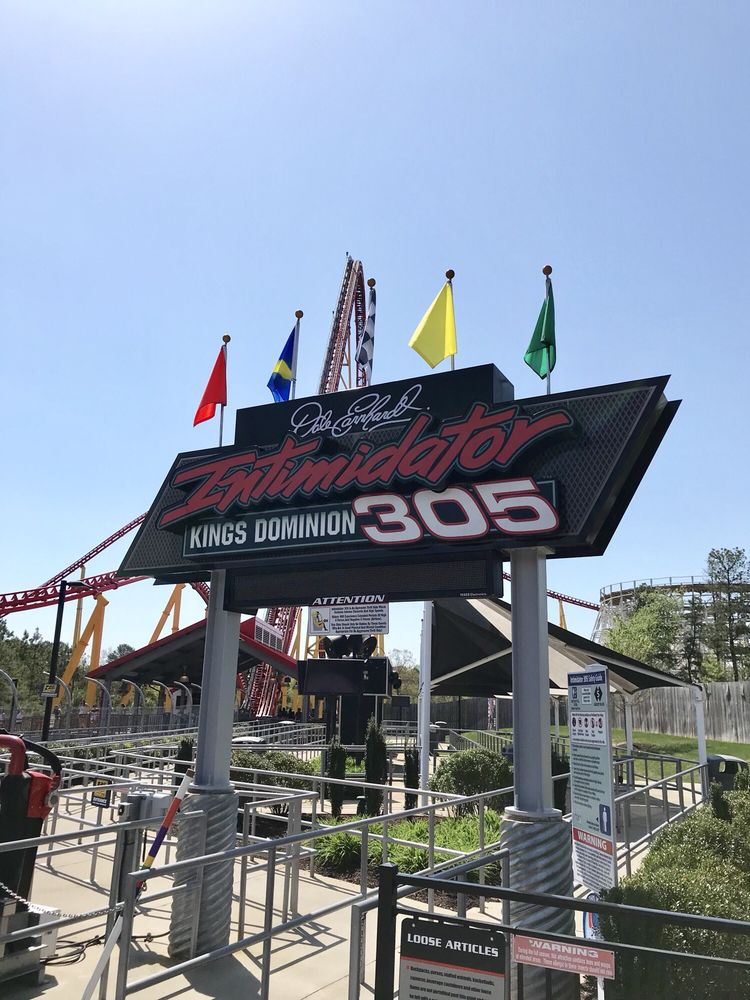 Backstory and Context
When Americans began working shorter hours, but were still making enough money to dispose of, different entertainment activities were sought out. This brought on the emergence of amusement parks. They began opening all over the world, outside of major cities and in rural areas. However, these parks were not the type of amusement parks we know today. Former amusement parks were home to simple rides like carousels and the giant swing. In the 1920s, innovations like roller coasters began, which brought more excitement to the idea of amusement parks.
Construction for King's Dominion started on October 1st, 1972. The idea was to make the park resemble King's Island: the same shops, restaurants, and fountains leading to an Eiffel Tower. A preview center was created to generate excitement for the project. The Center had a small Scooby-Doo roller coaster, exhibits, and an African-themed live animal drive-through to give visitors a taste of what to expect when King's Dominion opened.
The park opened on May 3rd, 1975. 110,000 people showed up on opening day. 50,000 people poured through the welcome gates, while 60,000 people were turned away. The park reached its maximum capacity of 50,000 people before 9 a.m. During the season that followed, more than 1 million people visited the park.
In 1983, Taft Broadcasting sold Kings Dominion for $167 million to Kings Entertainment Company. The new company added new editions, including a stand-up roller coaster, a water slide complex, and other roller coasters. In 1993, Kings Entertainment Company's involvement ended because the park became a property owned by Paramount Parks. Because of this, several rides were removed and all of them were renamed. Rides and attractions were themed according to Paramount movies and television shows. In 2006, the last company to buy Kings Dominion, as well as the other parks, was Cedar Fair. Once again, rides were removed and renamed. Cedar Fair invested a lot of money into King's Dominion. They added new rides and attractions: including the Intimidator 305, Snoopy's Starlight Spectacular, the WindSeeker, and Dinosaurs Alive!


Sources
"21. Amusement Park Attendance Statistics." Crucibleteachnotes.html, www.ibiblio.org/darlene/coaster/FAQ/FAQ.attendance.

Kappatos, Nicole. "A Look Back at Kings Dominion's Opening Day in 1975." Richmond Times-Dispatch, Richmond Times-Dispatch, 25 Apr. 2016, www.richmond.com/from-the-archives/a-look-back-at-kings-dominion-s-opening-day-in/article_73c02ed6-f1f7-11e5-aa8b-ff2c44558878.html.

Rutherford, Scott, and Dennis Speigel. "Introduction." Kings Dominion, Arcadia Publishing, 2015.



Additional Information