Camp Jackson Marker
Introduction
This historical marker commemorates Camp Jackson, a World War I training camp named in honor of General and President Andrew Jackson. The camp was created by the War Department on June 2, 1917, and within a year it had been the temporary home of over three thousand officers and over forty-five thousand enlisted men. The first division to train here was the 81st Division who were stationed here from August 1917 until May 1918.
Images
View of eastern section of Camp Jackson, S.C., 1918 Sargeant, John Allen, photographer

Section of Camp Jackson,Columbia, S.C.,1918 Sargeant, John Allen, photographer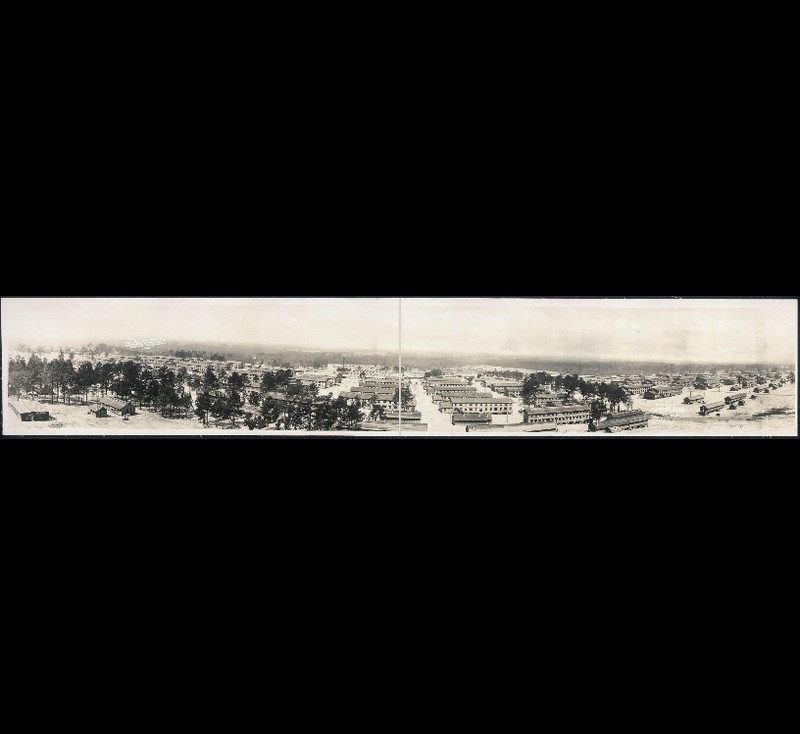 : Built during the first phase of Camp Jackson construction (June-September 1917), Fort Jackson, Division Store House No. 5 is one of two remaining World War I (WWI) structures on the base and the only one that has had no significant alteration. It i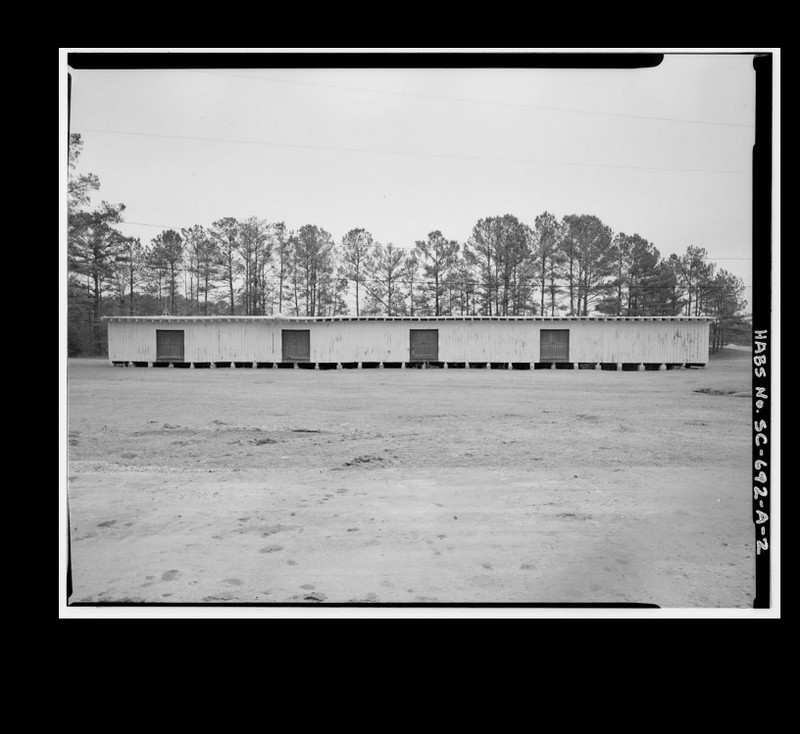 Backstory and Context
The 81st Division went to Europe in August of 1918. Like many American units, they arrived just as the war was ending but these men did see action in the Meuse-Argonne Offensive and Alsace-Lorraine. They attacked the German defensive line in November of that year and stayed on the offensive until the German commanders requested an armistice on November 11,1918.
The American army was segregated and some of the men that served with the white troops who trained here also fought in many important battles in France. Many of the white and African American troops that were awarded for their valor fought prior to the creation of a separate American command. As a result, these men, most of whom were already in the army by the time this training camp was in full operation, fought under French commanders.
After World War I, Camp Jackson was scheduled to be abandoned according to General Orders No. 33 of War Department on 27 July 1921. The camp was reactivated during World War II and was again scheduled for deactivation. The start of the Korean War kept that from happening. The former Camp Jackson preceded the modern-day Fort Jackson, which is the largest basic training facility in the US Army. About half of the soldiers who join the Army attend basic training at Fort Jackson which also houses the training school for future drill sergeants.

Sources
Stroud, Mike. Camp Jackson. THE HISTORICAL MARKER DATABASE. May 16, 2010. Accessed September 25, 2018. https://www.hmdb.org/marker.asp?marker=30740.

About Fort Jackson. US Army Training Center. . Accessed September 25, 2018. http://jackson.armylive.dodlive.mil/about/.

Scott, Emmett J. Scott's Official History of the American Negro in the World War. Vol. XVI. Homewood Press. http://www.gwpda.org/wwi-www/Scott/SCh16.htm

Patterson, Michael R. Freddie Stowers Corporal, United States Army. Arlington National Cemetery Website. May 28, 2006. Accessed September 25, 2018. http://www.arlingtoncemetery.net/fstowers.htm.

camp jackson s.c. Library of Congress. . Accessed September 26, 2018. https://www.loc.gov/photos/?q=camp+jackson+s.c.


Additional Information