Kittrell Confederate Cemetery
Introduction
On this site the injured from the Battle near Petersburg Virginia were cared for until either returning home or passing away. 54 brave Confederate soldiers gave their all for their beliefs and are now laid to rest under this ground. Only the dead from the near by General Hospital One are buried in Kittrell Cemetery. Kittrell General Hospital was established due to the town of Kittrells location near a rail road junction utilizing the former Kittrell Springs Hotel.
Images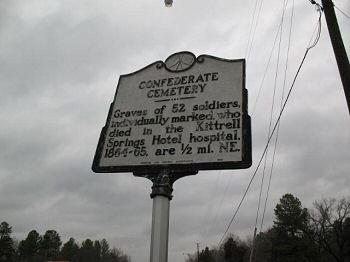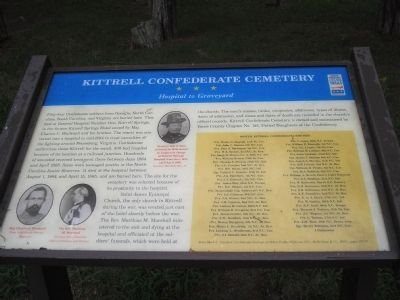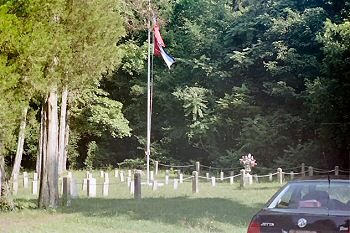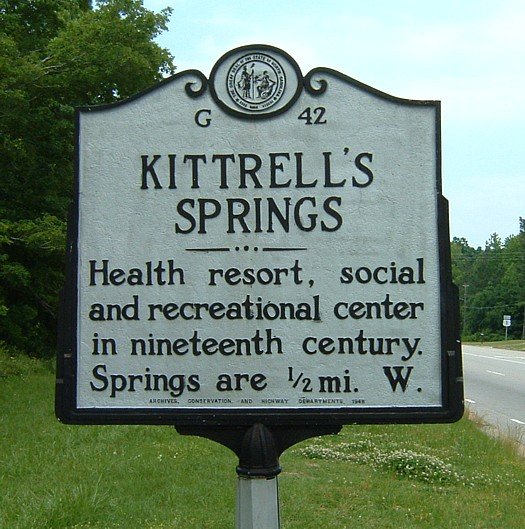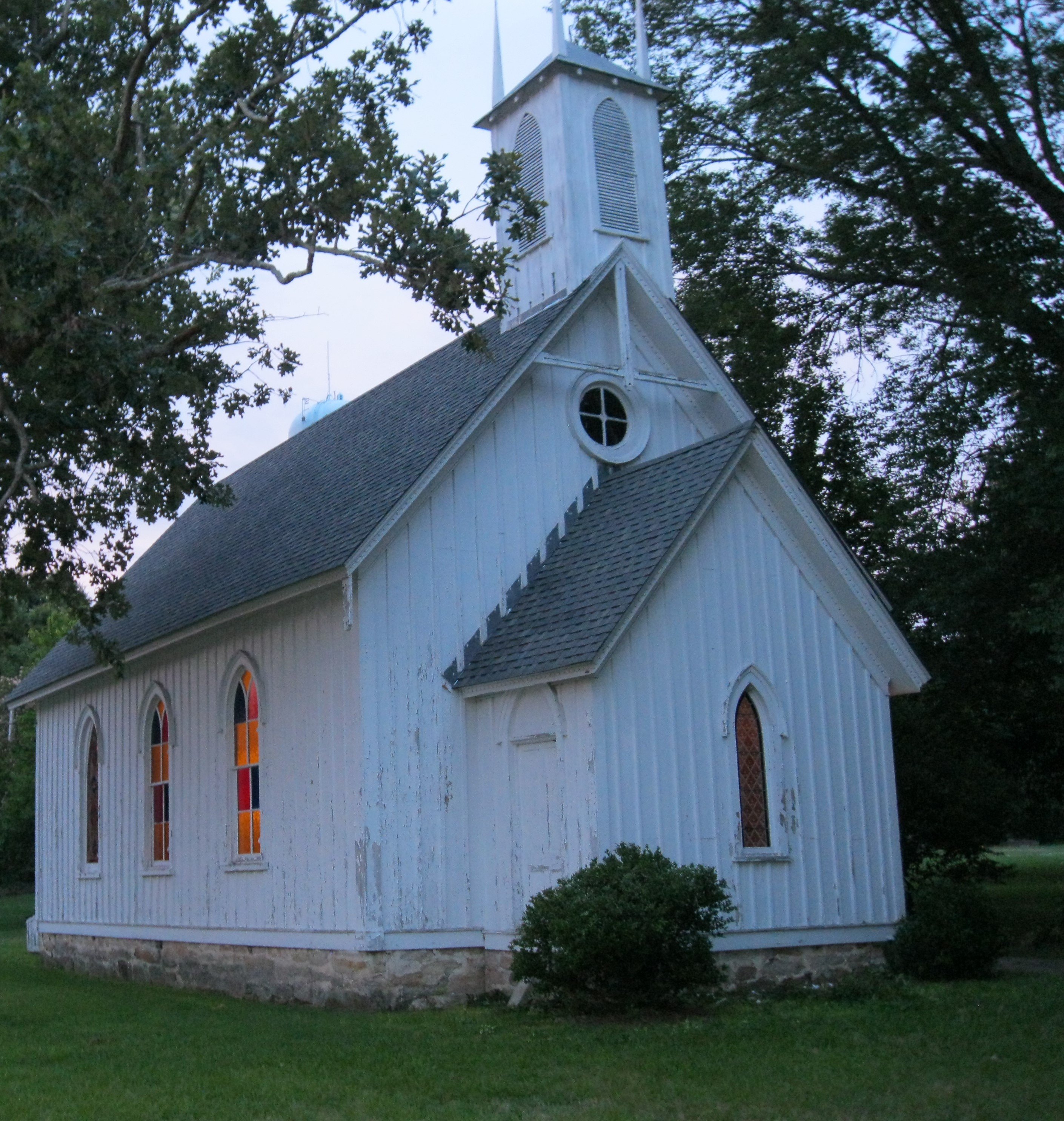 Backstory and Context
The Kittrell Confederate Cemetery is all that remains of the roughly 2,160 soldiers that passed through Confederate General Hospital One at Kittrell Springs North Carolina. The hospital was placed in Kittrell NC due to its location on a rail road junction allowing easy access to the hospital.
Confederate General Hospital One was located in the old Kittrell Springs Hotel that was owned by Major Charles C. Blacknall and his brother. Major Blacknall was part of the Battle of Gettysburg being wound in the mouth and captured. Later being promoted to Lt. Colonel while still captive on September 1, 1863 and freed during a prisoner swap in March 1864. Subsequently LT. Col Blacknall was mortally wound in the Third battle of Winchester on September 19th 1864, dying from to his wounds on November 6th 1864.
Of the 2,160 men that came to be treated at Confederate General Hospital One only 54 died and are buried in the Kittrell Cemetery. The men were treated by the medical staff but also treated spiritually by Rev. Matthias M. Marshall the minister of the only church in town, the Saint James Episcopal Church. Not only ministering to the living, "the funerals for each soldier were held in the church with their names, ranks, companies, addresses, type of disease, dates of admission, and times of death are recorded in the churches official records."2

The men of Kittrell Confederate Cemetery were from four states; Virginia, North Carolina, South Carolina, and Georgia. Some of these were teenaged youths in the North Carolina Junior Reserves. These men are listed below. The cemetery is owned and maintained by the Vance County Chapter No. 42 , United Daughters of the Confederacy.
Roster, Kittrell Confederate Cemetery
Pvt. Walter G. Bagnall, 13th Va. Cav • Pvt. John C. Barnes, 5th S.C. Cav. • Pvt. Paul A.. Barringer, 1st N.C. Cav. • Pvt. W. A. Beaver, 2nd N.C. Jr. Res. • Pvt. Hugh W. Brown, Co. A, 26th S.C. Inf. • Pvt. William Brown, 35th Va. Cav. • Pvt. Thomas A. Bryson, 25th N.C. Inf. • Pvt. J.C. Corzine, 2nd N.C. Jr. Res. • Pvt. W.A. Dixon, 24th Inf. • Sgt. Fendell C. Donella, 11th Va. Inf. • Pvt. J.A. Earnhart, 1st N.C. Cav. • Pvt. J.T. Edwards, 5th N.C. Cav. • Pvt. James Eley, 68th N.C. Troops • Pvt. E.C. Elliott, 1st N.C. Cav. • Pvt. Marmaduke Gay, Anderson's N.C. Res. • Pvt. L.J. Gilstrap, 6th S.C. Cav. • Pvt. J.H. Givins, 2nd N.C. Jr. Res. • Pvt. Gordan, 2nd N.C. Jr. Res. • Pvt. Larken M. Green, 56th N.C. Inf. • Pvt. William D. Gregorie, 3rd S.C. Cav. • Pvt. Alexis Griffin, 6th N.C. Jr. Res. • Pvt. E.M. Hamrick, 2nd N.C. Jr. Res. • Pvt. Wesley Hargrove, 5th N.C. Jr. Res. • Pvt. Moses L. Headrick, 1st N.C. Jr. Res. • Pvt. Lindsay L. Henderson, 33rd N.C. Cav. • Pvt. J.I. Howell, 2nd N.C. Jr. Res. • Pvt. T. Jones, 68th N.C. Troops • Pvt. William B. Kennedy, 1st N.C. Cav. • Pvt. J.L. Lenair, 7th Ga. Cav. • Pvt. William W. Latham, 6th S.C. Cav. • Pvt. John Locklair, 23rd S.C. Inf. • Sgt. James T. McDow, 4th S.C. Cav. • Pvt. Josiah S. Mimms, 11th S.C. Inf. • Pvt. H.P. Privatt, 3rd N.C. Jr. Res. • Pvt. William H. Pruitt, 1st N.C. Cav. • Pvt. M.A. Riddick, 5th N.C. Cav. • Pvt. William A. Roach, Hane's Light Dutymen • Pvt. J.A. Robbins, 51st N.C. Inf. • Pvt. W. Robertson, Hart's S.C. Battery • Pvt. R.H. Robinson, 2nd N.C. Jr. Res. • Pvt. S.B. Robinson, 2nd N.C. Jr. Res. • Pvt. L.E. Saunders, 2nd N.C. Jr. Res. • Pvt. E. or J. Stark, 67th N.C. Inf. • Pvt. W. Sutton, 56th N.C. Inf. • Pvt. R.P. Sutton, 56th N.C. Inf. • Pvt. R.P. Todd, 68th N.C. Troops • Pvt. Thomas J. Tuttero, 10 Va. Cav. • Pvt. J.C. Wagner, 1st N.C. Jr. Res. • Pvt. C. Watson, 27th S.C. Inf. • Pvt. J.M. West, 10th N.C. Heavy Arty. • Sgt. Henry Williams, 2nd N.C. Cav. • 4 Unknowns 1
Sources
Hawks, Steve A. 23rd North Carolina Infantry Regiment. The Civil War in the East. January 01, 2018. Accessed September 30, 2018. http://civilwarintheeast.com/Confederate-regiments/north-carolina/23rd-north-carolina-infantry-regiment/. 1

Coughlin, Bill. Kittrell Confederate Cemetery Hospital to Graveyard. August 31, 2010. Accessed September 30, 2018. https://www.hmdb.org/marker.asp?marker=33813.

Wells, Walter. Kittrell COnfederate Cemetery. Civil War Album. July 01, 2006. Accessed September 30, 2018. http://civilwaralbum.com/misc7/kittrell1.htm.2


Additional Information