Pleasant Ridge Cemetery
Introduction
Pleasant Ridge was a community founded around 1850 by the Shepards, a recently freed African-American family from Va., and former master's great-nephew William Hornor. Together, along with many other families that move there from the surrounding states, they built a prosperous community. They built a school, a church and a community center that all members, white and Black, learned, taught, worshiped and socialized together. The town started to decline in the 20th century with it's final resident dying in 1959.
Images
Pleasant Ridge United Brethren Church built in 1884.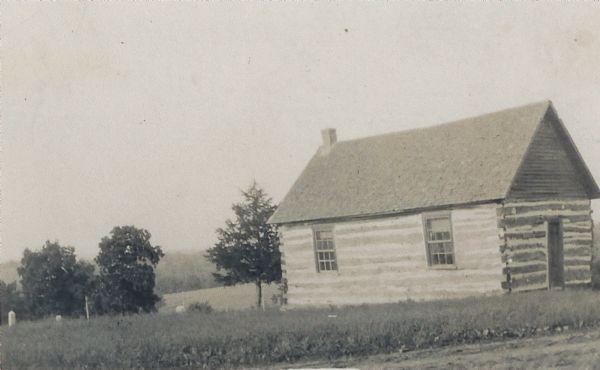 Backstory and Context
Charles and Caroline Shepard and Isaac and Sarah Shepard moved to Wisconsin from Fauquier County, Va. after the death of their master, Sarah Edmonds. William Hornor, the Great-nephew of Sarah Edmonds, accompanied the Shepards in the hopes of starting a profitable lead mining company. Edmonds purchased 3,000 archers of farmland once he realized that lead mining was becoming nonprofitable. The Shepards worked for Edmonds for a few years until they could purchase land of their own from him, 200 acres at $1.50 per acre. Not long after other freed slaves from all around began to arrive and settle in the area. By 1850 the small had grown to include German, Irish and English settlers who were determined to start a new life there.
In 1863, when the laws prohibiting the enlistment of Black recruits was lifted, Charles and his son John joined the union army. Neither made it home alive, Charles died at Vicksburg and John died of disease near the end of the war. Throughout the war, and after, many Black familied fled towards the settlement causing a spike in occupation of the area, peaking at around 100 residents. In 1873, one of the first interracial was built allowing both Black and white teachers and students, some of which were able to get college degrees. The United Brethren Church, built in 1884, and community hall, built in 1898, were important for the community as well. The church bringing the community together in faith and the community hall brought them together socially with the annual barbecue.
Through varied reasons of the individuals that lived there, residents of Pleasant Ridge began to move away, some in search of more opportunities either social or economic. As a result, the population began to decline throughout the 20th century until only one member of the community remained. Ollie Green Lewis, the last member of the Pleasant Ridge community, refused to move away from his hometown and died in 1959. The plaque was erected to commemorating the people of Pleasant Ridge for their achievements as a community, as well as its role as a refuge for former slave by the Grant County Historical Society (marker #394). Today all that remains of this once prosperous town is the United Brethren Church and the one-acre Pleasant Ridge Cemetery.
Sources
Pleasant Ridge a Refuge for Former Slaves. Wisconsin Historical Society. . Accessed September 27, 2018. https://www.wisconsinhistory.org/Records/Article/CS1576.

Govier, Gordon. Pleasant Ridge. HMdb.org. . . https://www.hmdb.org/marker.asp?marker=23181.

Pleasant Ridge Log Church. Beetown, 1854.

Additional Information