Inter-Southern Insurance Building
Introduction
Louisville architect Brinton B. Davis designed the Inter-Southern Insurance Building in the neoclassical style and it opened in 1913 as a building of various law offices and commercial businesses. In 1933 the building was renamed the Kentucky Home Life Building and it still serves under this name as an office building surrounded by other office buildings for metro government and law firms. It was added to the National Register of Historic Places in 1980. Law Offices of Trabue, Doolan, Helm & Helm was one of the notable businesses located in the Inter-Southern Building during the 1920s. Thomas Kennedy Helm was the attorney of Charles Duncan Campbell, the President of Louisville's Campbell Tobacco Company which was located at 1114 W. Liberty St (no longer a working address or company). The Campbell Company is notable for its successful tobacco export business during the 19th and 20th centuries to places such as Britain, France, and West Africa in a complex web of Atlantic World trade.
Images
ULPA CS 007824, Caufield & Shook Collection, Photographic Archives, University of Louisville, Louisville, Kentucky. http://digital.library.louisville.edu/cdm/ref/collection/cs/id/1206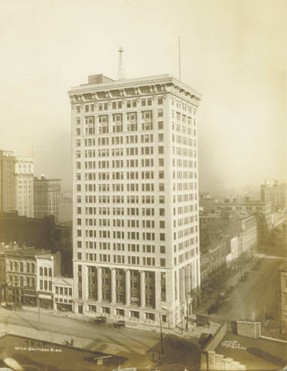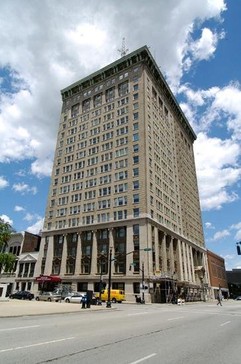 Sources
Campbell, Charles D., Papers, 1903-2001. Filson Historical Society, Louisville, KY.
Findling, John E.
Louisville
. Arcadia Publishing, 2009.
"Kentucky Home Life Building," Emporis, accessed October 4, 2018, https://www.emporis.com/buildings/124445/kentucky-home-life-building-louisville-ky-usa.