Mount Iser Cemetery
Introduction
Mount Iser Cemetery was created at the request of Joseph Hart in 1870. Mr. Hart wanted the Confederate soldiers that were buried on his property on Rich mountain, to be moved to a permanent burial location. The land for the cemetery was provided by Calvin Collett on the knoll of Mount Iser.
Images
Entrance of Mount Iser Cemetery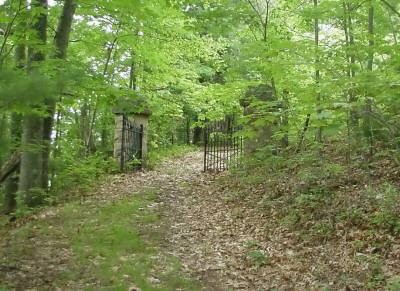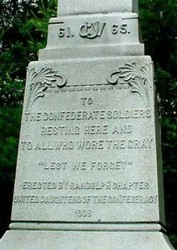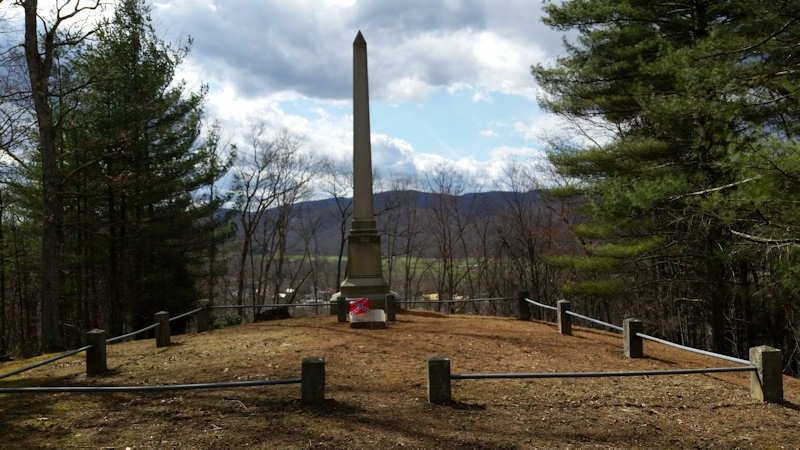 Backstory and Context
This cemetery of Confederate soldiers was a result of the Battle of RIch Mountain. Under the control of General Robert S. Garnett, Confederate troops were in retreat from Philippi in June of 1861. In an attempt of fortify southern passages, they dug in on Rich mountain to make a stand against union troops that were under the control of General McClellan. General Garnett sent troops to gard his rear on the property of Joesph Hart. Mr. Hart's son, 22 year old David Hart volunteered to lead a flank attack on the summit. The resulting Union victory left many dead Confederate soldiers abandoned by the Confederate retreat. Thus the request some 9 years later by Joseph Hart to have the bodies of the Confederate soldiers moved from his land on Rich mountain to a permanent burial site. This site became known as "Mount Iser Cemetery".
In the center of the cemetery stands a monument placed my the Randolph Chapter of the United Daughters of the Confederacy which reads "TO THE CONFEDERATE SOLDIERS RESTING HERE AND TO ALL WHO WORE THE GREY "LEST WE FORGET"".
"
When the local UDC chapter disbanded, they donated the cemetery to The Randolph County Historical Society for safekeeping" (Historic Beverly)
Efforts are currently being made to make this cemetery more accessible to the public. The cemetery is located on private property and permission must be acquired before attempting to visit the cemetery. Access information can be obtained by stopping by the visitor center in Beverly WV.

Sources
Shaffer, Dallas B. Rich Mountain Revisited. West Virginia Culture. November 01, 1966. Accessed September 20, 2018. http://www.wvculture.org/history/journal_wvh/wvh28-1.html.

Historic Beverly Preservation. Historic Beverly. January 01, 2018. Accessed September 20, 2018. http://www.historicbeverly.org/builds/mt_isner.htm.


Additional Information