Grayon Kentucky World War I Monument
Introduction
This World War I memorial was dedicated as war clouds were gathering over Europe that led to the second World War. The monument was made possible by the efforts of two chapters of the American Legion with the support of Carter County officials and includes three plaques that bear the names of around one thousand local men who served in World War I. The monument is similar to many of the era with a depiction of the American Doughboy - a contemporary colloquial term for any soldier who served in the United States Army or Marine Corps during this time period.
Images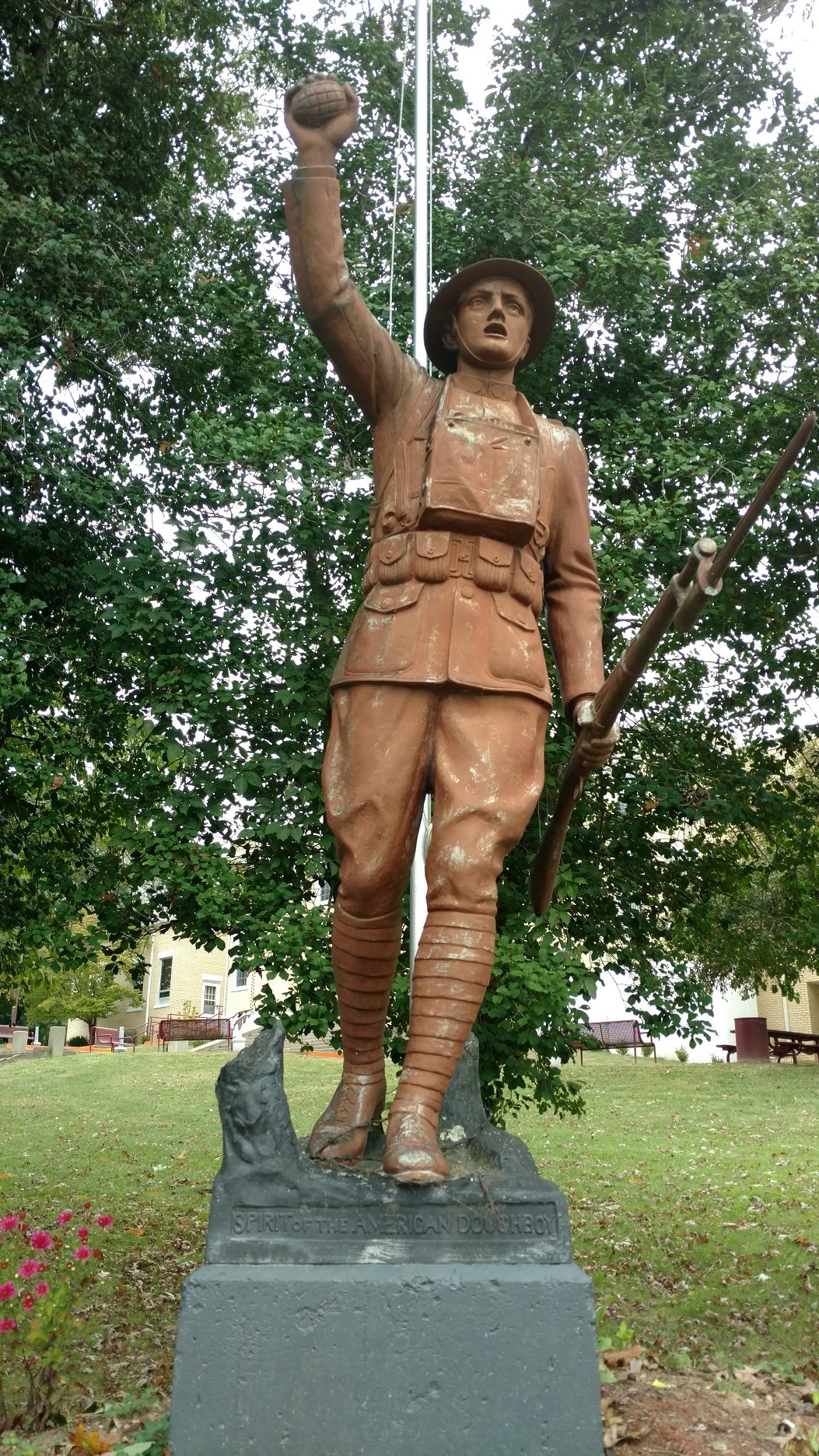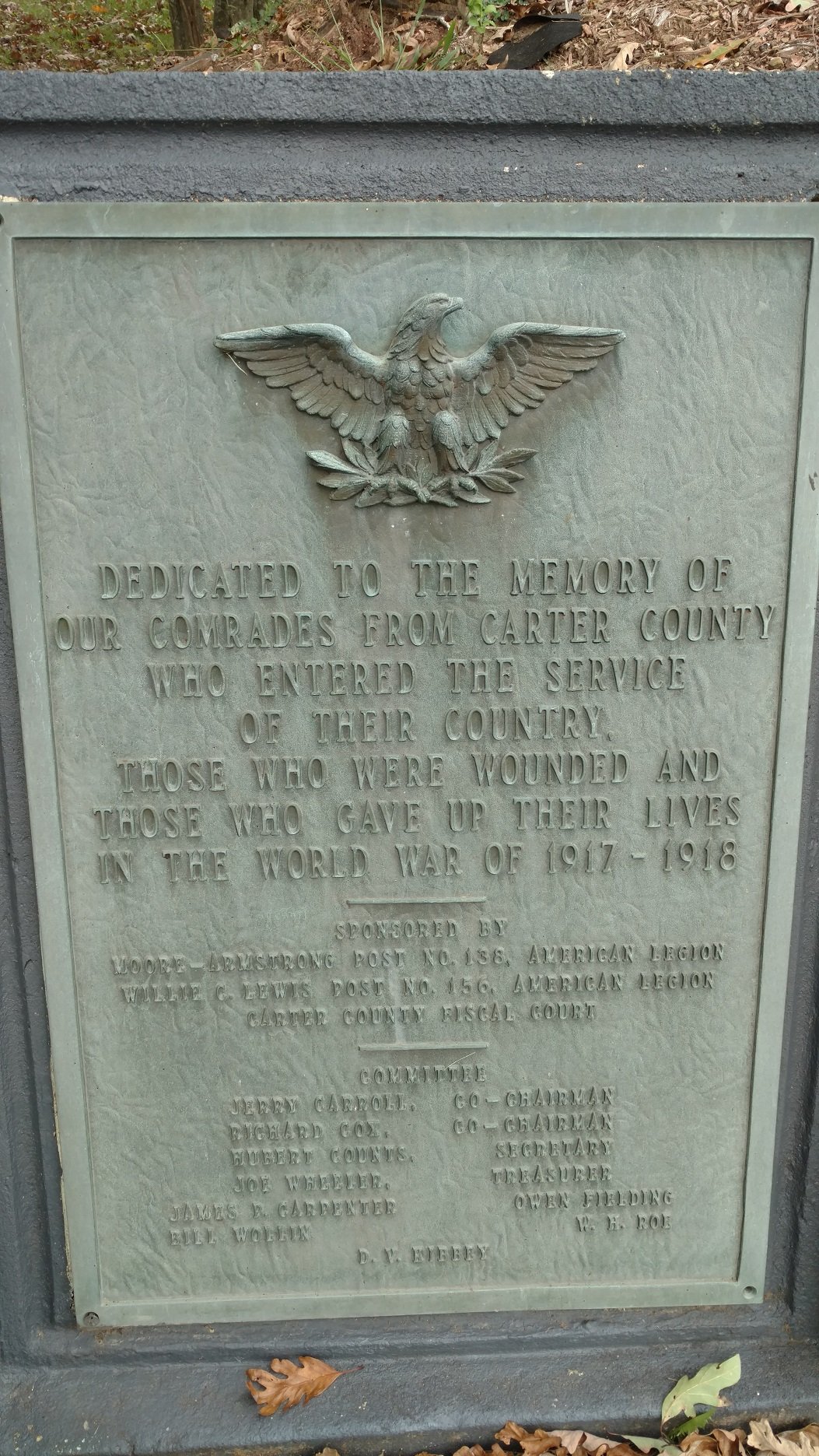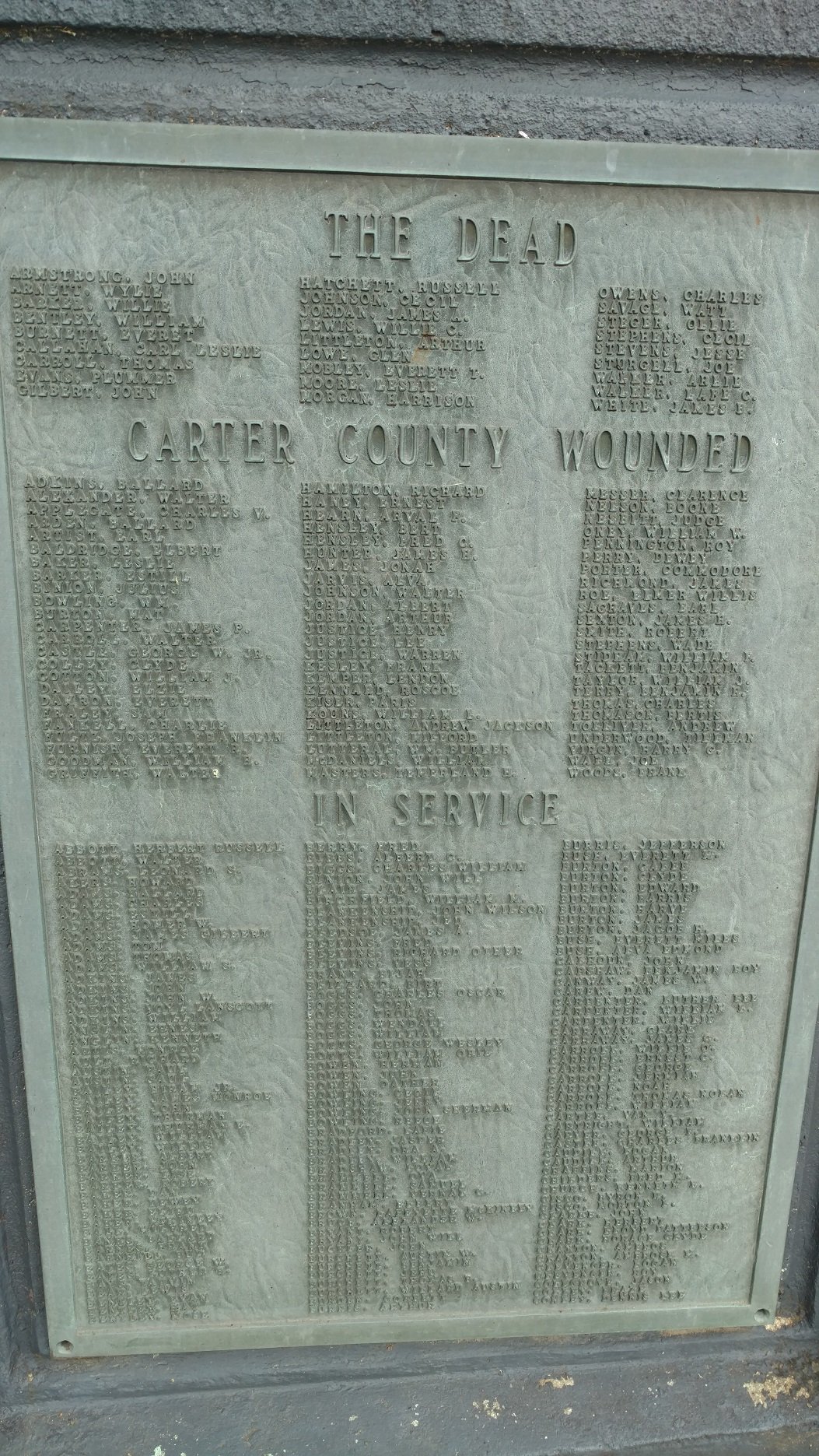 Backstory and Context
The state of Kentucky was well represented among the armed forces during World War I, with 84,172 residents of the state serving in uniform. Of this number, 80,009 served as enlisted soldiers, 3,747 served as commissioned officers, and another 241 Kentuckians served as nurses. There were an additional 153 who worked as Army field clerks and 22 US Marine cadets. Of these Kentucky men and women, 41,655 saw overseas duty. There were 2,418 deaths among those Kentuckians who served, with 890 of those being men who died in battle.

Two of the men from Kentucky who served were awarded the Medal of Honor. Captain Samuel Woodford of Fort Thomas, Kentucky was "among the most gallant of all American heroes" according to General Pershing. The other Kentucky recipient of the Medal of Honor was Sergeant Willie Sandlin of Buckham, Kentucky.

World War I officially ended on Armistice Day, on the 11th hour of the 11th of November, 1918. For the next twenty-three years, Americans recognized and memorialized the eleventh hour of the eleventh day of the eleventh month to recognize those who died in the "Great War." After the conclusion of World War II, this day was renamed to Veterans' Day to incorporate those who had fought in World War I, World War II, and previous and future conflicts.

Sources
World War I Centennial. Kentucky Department of Veterans Affairs. Accessed September 21, 2018. https://veterans.ky.gov/otherprograms/Pages/World-War-I-Commemoration.aspx.
World War I. Kentucky National Guard History. Accessed September 23, 2018. https://kynghistory.ky.gov/Our-History/History-of-the-Guard/Pages/World-War-I.aspx.
Photo Credit: Bluegrasscache,
Spirit of the American Doughboy, World War I Memorial - Grayson, Kentucky, Waymarking.
Additional Information