Sugar Grove Naval Base
Introduction
This former US Navy Information Operations Center operated between 1969 and September of 2015 and is currently home to a National Security Agency communications station and a substance treatment facility. The Navy began operations in the area in the late 1950s with the construction of buildings and a proposed radio telescope. In 1962, plans to build the radio telescope were suspended, but the construction of antennas, satellites, and support buildings continued and the naval base was used for many decades to intercept all international communications entering the eastern United States. The facility was divided into two sections, one used by the Navy (for many years Sugar Grove Naval Base) and the other being a field of satellites and antennas that intercept international transmissions (NSA listening station). The Sugar Grove Naval Base recently closed in 2015 and is being reformed into a healthcare facility for veterans, meanwhile the NSA listening station part is still operating.
Images
Aerial view of the Sugar Grove Naval Base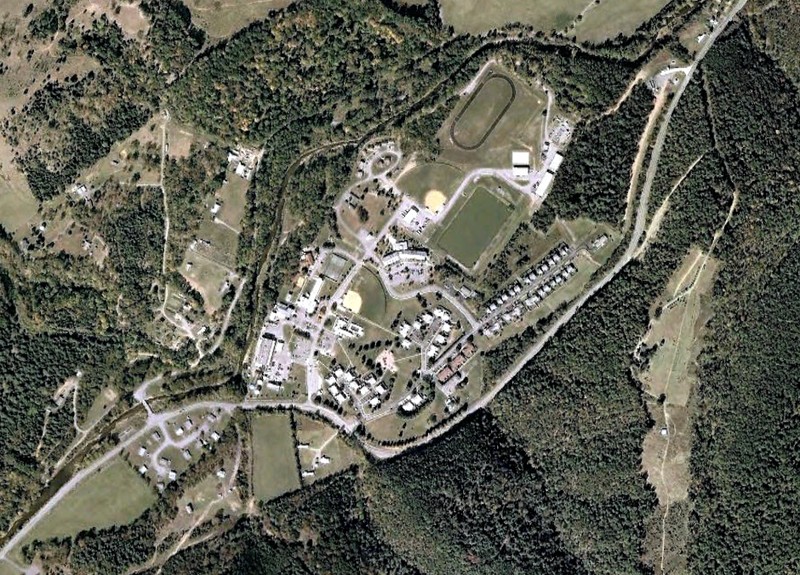 Antennas located at the NSA listening station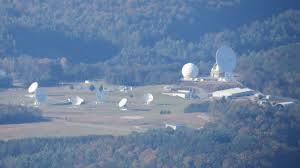 Backstory and Context
Construction of this US Navy listening station began in 1960 and the area was designated National Radio Quiet Zone by the government. The station began operations in the Cold War with the primary mission of listening to potential Soviet communications.

The "lower base" of Sugar Grove was home to most of the buildings and this is where day to day operations took place. This part of the base was closed in 2015 and is transitioning to a substance abuse recovery center.

The Navy installed a series of antennas positioned on a hilltop south of the base. The site where the antennas are located is the NSA listening station where the interception of communication and information occurs. The capacities and operations of the "upper base" as the locals call the NSA listening station has been a well-kept secret. The NSA listening station is also known as TIMBERLINE was paired with a station in England during the Cold War. Some information about the operation was made public as part of the information released by Edward Snowden, but most information remains classified.

Sources
NSA Sugar Grove Listening Post. LeakSource. January 04, 2014. Accessed September 10, 2018. https://leaksource.wordpress.com/2014/01/06/nsa-sugar-grove-listening-post/

Biddle, Sam. The Tiny West Virginia Town Haunted By An NSA Secret. The Intercept. August 12, 2017. Accessed September 10, 2018. https://static-theintercept-com.cdn.ampproject.org/v/s/static.theintercept.com/amp/film-the-tiny-wes....


Sugar Grove Naval Station. The West Virginia Encyclopedia. December 12, 2016. Accessed September 17, 2018. https://www.wvencyclopedia.org/articles/2421



Additional Information