A. Quinn Jones Museum & Cultural Center
Introduction
This simple, unassuming wood-frame vernacular house was once the home of one of Florida's most influential African American educators, A. Quinn Jones. Jones was a teacher and administrator, serving as principal in three Black schools in Florida, one Pensacola and two in Gainesville. Of the two in Gainesville, he is most well known for being the first principal of Lincoln High School in 1923, which was the second fully accredited Black high school in the state. It is located across the street and was renamed after him. Jones influence extended beyond Alachua County as well, as he contributed to educational programs throughout Florida. Jones lived in the house from 1925 when he purchased it until his death in 1997. Given its association with Jones, the house was added to the National Register of Historic Places in 2010. Today, the house is a museum and cultural center, featuring permanent exhibits exploring Jone's life and impact and changing exhibits examining a variety of topics such as the role churches played during the Civil Rights Movement.
Images
The A. Quinn Jones Museum & Cultural Center celebrates the life and legacy of its namesake, A. (Allen) Quinn Jones, who was a prominent African American educator and principal in Gainesville during much of the first half of the 20th century.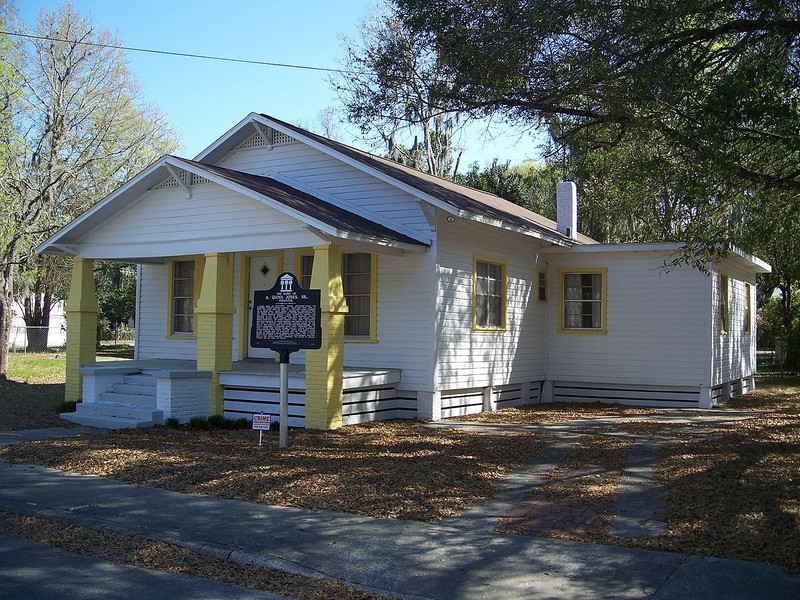 A. Quinn Jones earned the nickname "Prof."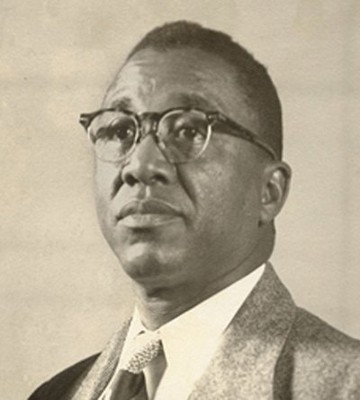 Backstory and Context
Jones was born on March 3, 1893 in the town of Quincy, Florida, to a large family of seven children (he was the 6th child). His family was poor but hardworking. His mother worked as a laundress and his father as a gardener. They believed strongly that their children should get a good education, and Jones excelled in school despite the limited opportunities in Quincy. Recognizing his aptitude, his principal recommended that he enroll in the high school department of the Florida Agricultural and Mechanical College, located in Tallahassee. So in 1908, Jones moved to Tallahassee and worked as a waiter to pay tuition for both the high school and college. He returned to Quincy each summer to work for local tobacco companies. Jones earned in B.A. in Science in 1915 and was ranked first in his class.

Unfortunately, Jones was unable to continue his studies in science because he could not afford to do so. So instead he got a teaching job at a one-room school in Quincy. He taught in other small schools during the next couple of years before becoming principal for the first time in 1917 in Pensacola. He next taught and became vice-principal at Washington High School in Pensacola as well. Around this time he joined the NAACP (and remained an active member for the rest of his life) and married his first wife Agnes, with whom he had four children.

Jones earned an MA from Oskaloosa College, Iowa (through extension study) in 1920 and a year later became principal at Union Academy in Gainesville. Lincoln High School was built in the following years to replace Union Academy which by that time had become too overcrowded. Jones, of course, continued his role as principal at Lincoln High School. He retired in 1957, having served in public education for 42 years.
Sources
"A. Quinn Jones." A. Quinn Jones Museum & Cultural Center. Accessed August 31, 2018. https://www.aqjmuseum.org/about-a-quinn-jones.

Murray Laurie & Robert Jones. "Jones, A. Quinn House." National Park Service - National Register of Historic Places Nomination Form. https://npgallery.nps.gov/GetAsset/127a31a0-3d3f-4dfe-8845-10e156765b13.
Additional Information