New River Company General Offices
Introduction
The New River Company was formed by Samuel Dixon in the early days of the twentieth century. Dixon was known for his heavy community involvement and interest in improving the conditions of miners and other works. Dixon continued to pilot the New River Company through Mount Hope's catastrophic 1910 fire and was instrumental in funding reconstruction in the town. In 1913, Dixon was replaced and a new era of New River Company management took over the company. One of the first orders of business was erecting a new general office in Mount Hope. This rectangular commercial style building was completed in 1917. The New River Company operated from the building for decades and it served as the company's general headquarters. Though Dixon had long departed, the New River Company remained invested in Mount Hope and hosted many events to give back to the community. By the 1980s, the New River Company was forced to close as the coal industry evaporated. The New River Company General Offices building remains in use as office space for local businesses.
Images
New River Company General Offices.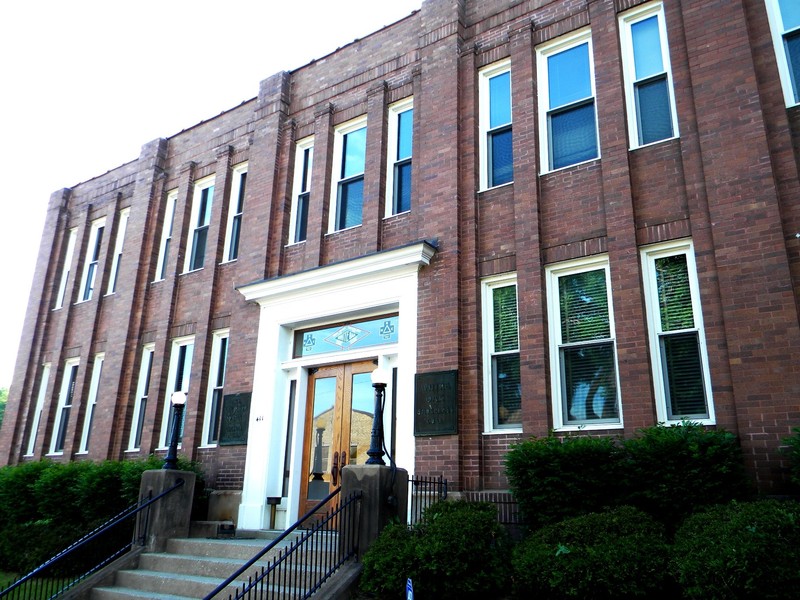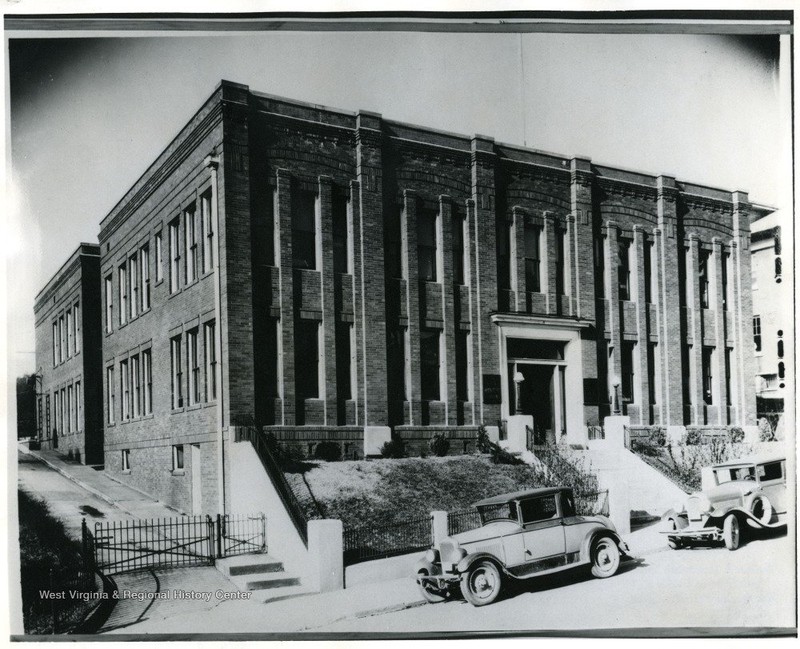 Backstory and Context
Samuel Dixon was born in England in 1956 and emigrated to the United States at the age of twenty-one. He began working in his uncle's mines in West Virginia and was soon appointed as supervisor, foreman, and bookkeeper. Dixon's talents were evidently recognized by other companies as well, as he became president and general manager of the MacDonald Colliery Company in 1893 (MacDonald was a mining camp immediately adjacent to Mount Hope). Dixon slowly amassed enough money to purchase his own mine in 1899. Over the next several years he purchased well over ten thousand acres of land and mines. These were consolidated into the New River Company in 1906 with Dixon at the helm. The entrepreneur's management style was one of the greatest factor's in his success. While most mine management focused on ways to extract as much profit as quickly as possible, often at the expense of miners, Dixon was more focused on long-term sustainability and investment. His mines were marked by modern equipment, regular safety checks, and sanitary living conditions for workers. Dixon also kept meticulous records and held upper management fully responsible for safety failures.
Dixon served as president and general manager of the New River Company from its founding in 1906 until 1913. During this time, Dixon was a major driving force in the growth of the city of Mount Hope. Mount Hope had long been a tiny town, overshadowed by nearby camps associated with the coal industry. Dixon invested heavily in Mount Hope. When the 1910 fire leveled most of the city, Dixon helped personally fund reconstruction, including advocating for a YMCA. A progenitor for the Mountainair hotel was also supported by the New River Company in 1911. Finally, Dixon had been a founding member of the Mount Hope Masonic Lodge. Though a meeting hall for the chapter was not finished until 1925, Dixon was a major contributor to this project as well.
Despite Dixon's adept handling of the New River Company, a revolt by investors in 1913 led to his removal from the company. Dixon leased a nearby mine and continued his involvement in the coal industry on a much smaller scale until his death in 1934. Meanwhile, Robert H. Gross was brought in to handle the New River Company affairs. As Mount Hope was still booming in the wake of the 1910 reconstruction, Gross opted to place the New River Company offices in Mount Hope. Previously, management functions had been spread throughout the company's many small mining towns. Moving management to a centralized location helped coordinate the company and ensure that all aspects were operating in tandem. Mount Hope also offered the advantage of surfaced roads. In 1917, Gross authorized the construction of a new office building.
Construction on the New River Company General Offices moved extremely quickly. An architectural plan was finalized by May of 1917 and construction commenced immediately. The brick building is two stories, rectangular, and in a commercial style. A small courtyard opens up to the west facade. The front of the building exhibits five bays, each with three windows. Brick pilasters provide a highly textured aspect to the facade. A double door and transom are emblazoned with company logos. The flat roof is edged with an extremely shallow decorative cornice resembling a bond courser. On the interior, ornate light fixtures, hand-crafted woodwork, and hardwood floors define the space. The floorplan is divided into a variety of office sizes and meeting spaces with a centrally located grand staircase allowing access to the upper floor. A 945 square foot vault occupies much of the back of the first floor. Both the interior and exterior of the building are effectively unaltered from their original form.
In 1921, the New River Company operated ten mines, employed three to four thousand workers, and owned almost fifty thousand acres of land. With production around two and a half million tons of coal per year, the New River Company was one of the only major West VIrginia coal producing companies to be headquartered near their holdings. The company continued Dixon's involvement in the Mount Hope community for many years. Frequent mine safety competitions were held in Mount Hope, the company sponsored a yearly lawn and garden competition, and in 1943, the company donated eight million tons of food locally and nationally. Unfortunately, as the coal industry subsided following World War II, so too did the New River Company. By the 1980s, it was forced to close. The departure of the coal industry from Mount Hope also led to the departure of many other businesses. All human trace of the New River Company has vanished from Mount Hope, but the New River Company General Office building continues to be rented as offices for local businesses. 
Sources
The Black Diamond. Volume 62. Black Diamond Company, 1919.
Coleman, Rhonda Janney. Coal Miners and Their Communities in Southern Appalachia, 1925-1941. West Virginia Historical Society Quarterly, vol. 15, no. 2. Published April 1st 2001.
Craigo, Robert W. The New River Company : Mining Coal and Making History 1906-1976. The New River Company, 1976.
The Retail Coalman. Volume 27. 1915.
Rowe, Alan and Erin Riebe. New River Company General Offices, National Register of Historic Places. January 7th 2004. Accessed May 27th 2021. https://npgallery.nps.gov/GetAsset/37102196-ef00-461d-8fe2-c2c16bcd15b4.
Williams, Bill. Sam Dixon, Coal Baron, National Scrip Collectors. February 8th 1989. Accessed May 27th 2021. http://www.nationalscripcollectors.com/ScripStories/SamDixonCoalBaron/tabid/1968/Default.aspx.
Additional Information