Rankin Ranch
Introduction
The Rankin Ranch is the former summer home of Jeannette Rankin, the first woman elected to the United States Congress. Rankin was elected to represent her home state of Montana twice, the first on November 7, 1916, and her second victory came in 1940. Jeannette Rankin's brother Wellington bought this ranch in 1923, and it was named a National Historic Landmark on November 7, 1976. Jeannette Rankin was a leader of the women's suffrage movement and was an advocate for peace and the only member of Congress who voted against declaring war on Japan and Germany in World War II. She maintained this home and a second home in Georgia later in her life.
Images
Jeannette Rankin's childhood home, which was built by her father John in 1885. This house was torn down to build a highway. This ranch home is similar to what the Rankin Ranch is said to have looked like.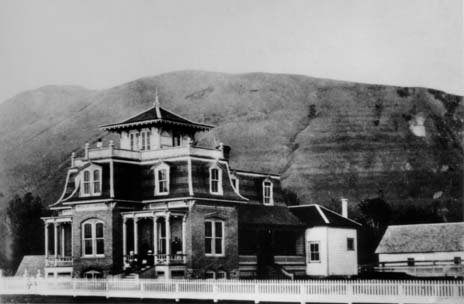 Jeannette Rankin advocating for peace and against the U.S. become involved in war.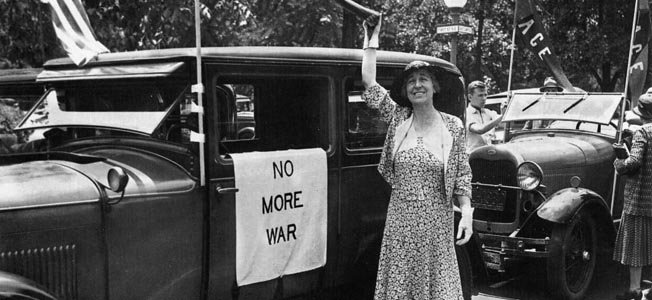 Jeannette Rankin as a young woman.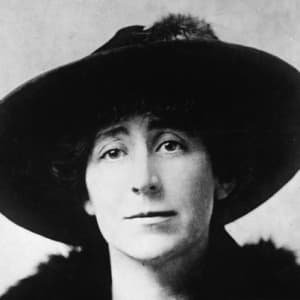 Backstory and Context
The Rankin Ranch is a one-story home with a simple design with four porches. It is placed by the Big Belt Mountains near the entrance of the Avalanche Gulch. Although Wellington bought the ranch, Jeannette spent more time there than he did. Rankin spent summers at the Rankin Ranch from 1923 to 1956. The ranch is thought to be built in 1923 but remains of a newspaper dated August 3, 1878, were found in the rafters of the central room in the ranch house, which is a small log cabin.
Jeannette Rankin was born on a similar ranch near Missoula, Montana on June 11, 1880. Rankin was raised by forward-thinking parents and went on to graduate from the University of Montana in 1902. She worked for a short time as a social worker and a seamstress. Then, she joined the suffrage movement and eventually helped influence Montana join other states in approving women's suffrage. Montana approved women's suffrage in 1914. Next, she ran for one of the two open seats in Montana's Congress in 1916. She was running as a Progressive Republican. She won the seat and went on to use her first Congress vote to vote against U.S. entry in World War I. Due to this vote, she wasn't reelected in 1918. In 1940, she won a seat in the U.S. House of Representatives and later voted against the U.S. entering World War II. Rankin was the only person in the history of the U.S. Congress to vote against the U.S. entering both world wars. Her votes were very controversial. Rankin helped in the passing of the 19th Amendment throughout her two terms in the U.S. Congress.
Jeannette Rankin was elected the leader of the Committee on Woman Suffrage, which she proposed the formation of in 1917. When Congress issued a report for a constitutional amendment on women's right to vote in 1918, Rankin addressed the House Floor by asking, "How shall we answer the challenge, gentlemen? How shall we explain to them the meaning of democracy if the same Congress that voted to make the world safe for democracy refuses to give this small measure of democracy to the women of our country?"2 The amendment for women's right to vote passes the House but doesn't pass through the Senate.
In 1919, Rankin was a delegate to the Women's International Conference for Peace, which took place in Switzerland. In 1924, she went on to buy a farm in Georgia and found the Georgia Peace Society, which was a pacifist organization. She was a speaker for the National Council for the Prevention of War from 1929 to 1939. Rankin also became a member of the Women's International League for Peace and Freedom. After serving in Congress again in 1940, she left in 1943 to travel. She died on May 18, 1973, in California.
Sources
1. Jeannette Rankin becomes first U.S. congresswoman. History.com. . Accessed August 22, 2018. https://www.history.com/this-day-in-history/jeannette-rankin-becomes-first-u-s-congresswoman.
2. Jeannette Rankin Biography. The Biography.com website. April 02, 2014. Accessed August 22, 2018. https://www.biography.com/people/jeannette-rankin-9451806.
3. Lincoln, Marga. Rankin Ranch home on historic tour. Independent Record. May 02, 2003. Accessed August 22, 2018. https://helenair.com/news/local/rankin-ranch-home-on-historic-tour/article_c6113b58-88f2-515f-ab54-f....
4. Calisphere, University of California. Malca Chall, Hannah Josephson and John Kirkley. University of California. http://texts.cdlib.org/view?docId=kt758005dx&brand=calisphere&doc.view=entire_text
5. Warfare History Network. Martin, Morgan. Warfare History Network.com. November 14, 2017. https://warfarehistorynetwork.com/daily/against-the-odds-jeanette-rankin/
6. Biography. Biography.com. April 2, 2014. https://www.biography.com/people/jeannette-rankin-9451806
Additional Information